Get an early start with Veggies – VegTrug: a great way to grow
By Andy McIndoe •
Like most gardeners I can't wait to get going early in the season. However the weather has been incredibly wet here in the UK and, although my soil is sandy and well-drained it's pretty soggy down on the vegetable patch. I usually start a few salad leaves and some rocket in pots close to the house, and I always intend to have a few herbs to hand, so this year I've decided to do it properly and invest in a VegTrug.
I've only got a limited space at the back of the house alongside the barbecue, so I ordered the small 1 metre (3ft 3ins) VegTrug for this position. I intend to set up a large VegTrug later down on the vegetable plot. I also ordered the cover which should effectively give me a mini-cold greenhouse over the planting area. Both arrived flat packed on my doorstep ready for assembly.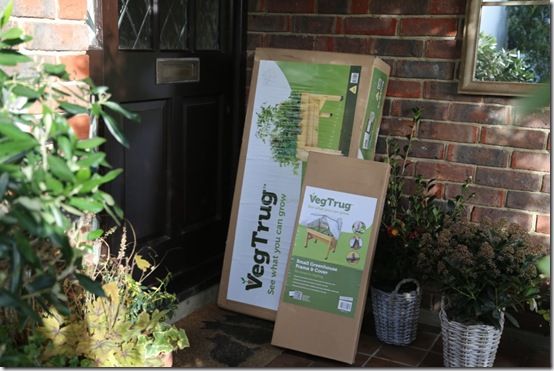 I have to admit I'm no DIY enthusiast and I never follow instructions. Opening the box did strike a note of terror: it was rather reminiscent of a flat-packed furniture item. Assembling one of these from that well-know furniture retailer has never been my forte! However I was more enthusiastic about tackling something for the garden and I was delighted to find it incredibly straightforward and easy.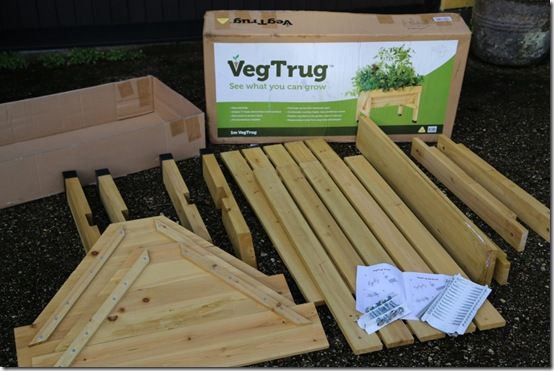 The secret of success is to take VegTrug's advice and watch the great little assembly video on their website.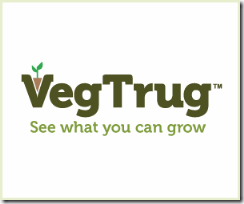 This tells you all you need to know and without reading an instruction manual: suits me! I tackled the leg assembly first and bolted it loosely together. Don't tighten it at the outset so that you can make slight adjustments. Next put the long sides in position. You will find these should be positioned in line with the top of the legs, not the bottom of the 'V'. If you p position and loosely fix with a couple of screws, then offer the end pieces into their positions you will see what I mean.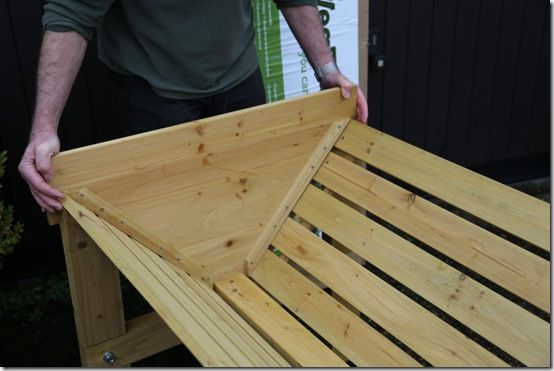 The essential piece of kit you will need is a power screwdriver. There are quite a few screws which would prove laborious with a manual screwdriver. With a power tool assembly is fast and easy.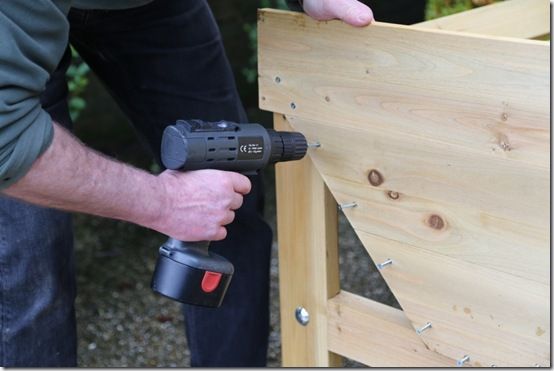 One the Vegtrug was assembled I put the fabric liner in position. This is replaceable for future seasons so there's no need to worry about its durability. I then bought my compost. The small Vegtrug requires 210 litres; that's about three and a half large bags. I chose multi-purpose compost with added John Innes. This is a growing medium containing additional loam which helps to retain water and nutrients.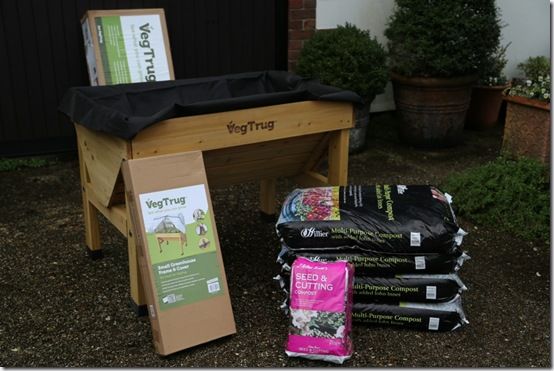 I then moved my VegTrug into position. This spot doesn't get as much direct sun as I would like. In the morning it is shaded by the house and it only gets about four hours of direct sunlight. However it is sheltered and it is close to the house where I can keep an eye on it. It is really the only handy space I have available so we will see how we get on.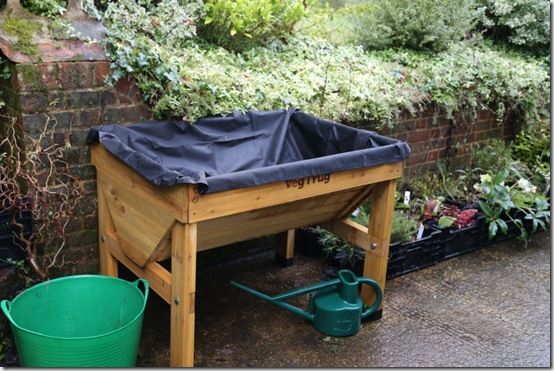 Once in position I filled the VegTrug with compost. I chose a quality growing medium which I know is suitable for seed sowing as well as mature plants. Many of our growing media today contain large proportions of green and wood waste as peat substitutes. These are fine for growing plants but do not always give good results when sowing seeds. I want to be able to sow directly into my VegTrug. I was really impressed by the large volume and depth of compost it holds. This makes it ideal for growing all crops including root crops.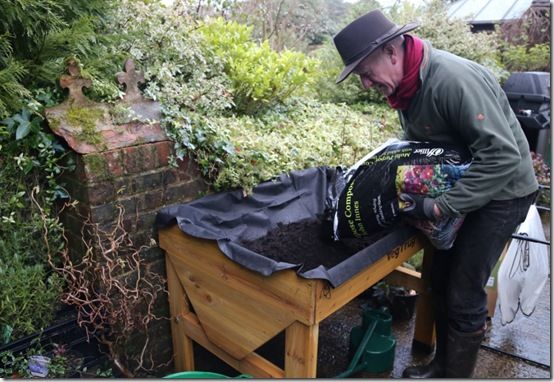 As I filled the Vegtrug I broke up any lumps in the compost and lightly firmed the compost with my fingertips to make sure there were no spaces that would collapse as the plants are watered.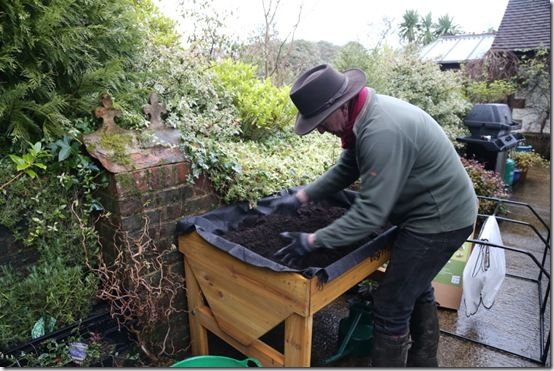 I then set about assembling the frame for the cover. This is a simple structure of metal tubes and plastic corners and extenders. When I'd put it together I found it did not fit as I imagined. However, that was simply because I had not pushed all of the tubes firmly into the plastic joiners. Once assembled correctly the frame fits snugly inside the rim of the VegTrug.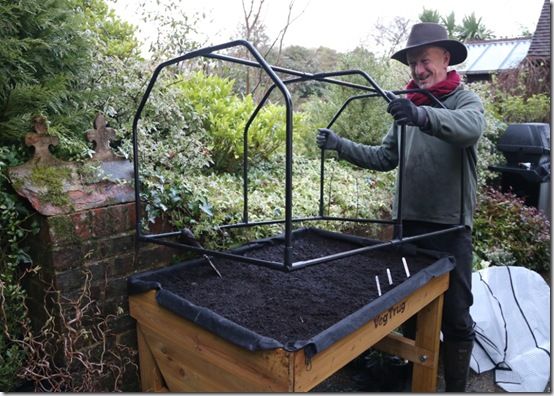 Next I dropped over the cover and secured it using the Velcro fasteners. It has a zip right through the middle so access in easy. It has plenty of height to allow the crops to grow. You are recommended to secure the frame onto the VegTrug using screws and brackets. I haven't done this initially, because I want to take the cover off to show you how I go about sowing seeds in my next VegTrug blog.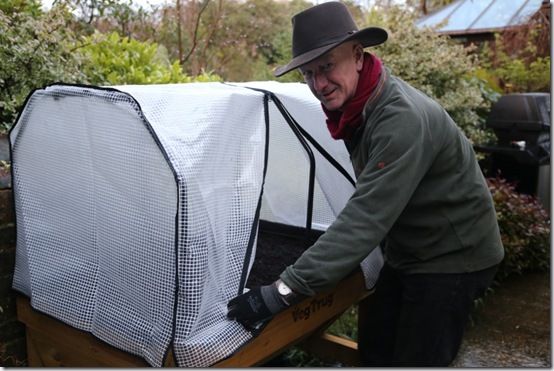 I'm looking forward to some great salad crops this season – I'll let you know how I get on!


Stay inspired
Get FREE Gardening tips and ideas from our experts in your inbox.