How to attract beneficial insects to your garden: with an insect hotel
By Andy McIndoe •
Many insects are beneficial, if not essential to the gardener. Not only do they pollinate our flowers but also they help to control those insects, such as aphids which can be harmful in the garden. There are many ways in which the gardener can make his or her garden friendlier towards beneficial insects by planting the right sources of nectar and pollen and choosing some of the right plants as breeding sites. However insects also need places to shelter at night and overwinter. They might choose gaps in the brickwork of walls, cool sheds and barns, log stores or just piles of logs or stones. However not all gardens have such resources and that's where you can help by providing a lodge or insect house to give them a home.



You can of course create your own insect house with bricks, comes, timber, twigs and dried natural material. This can make an attractive feature but you must make sure you use clean, dry materials and wood that is free of chemicals and timber preservative. You must also ensure that your structure provides the right type and size of spaces to encourage insects to lodge there.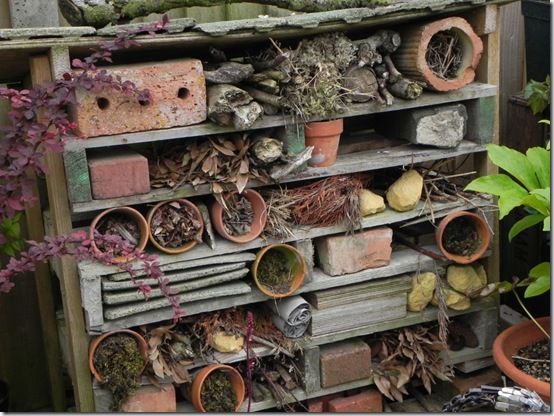 There are many small, inexpensive lodges available which may help and may encourage certain species; however you may be disappointed to find they are underused. The Neudorff Insect hotel is a different matter. This is larger, more attractive and with just the right variety of materials and spaces to provide refuge for various bees, ladybirds, lacewings and some butterflies.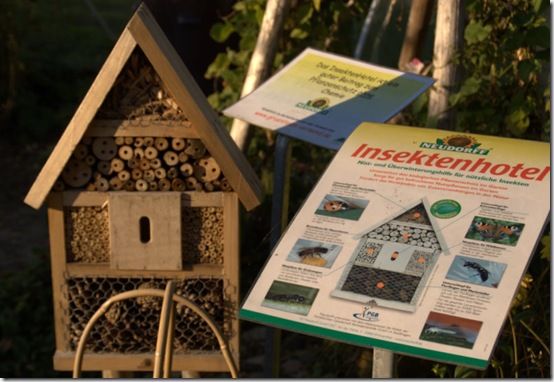 Every Insect hotel is handmade and unique. Neudorff work in collaboration with a local charity to produce this artisan crafted insect hotel. Produced entirely from natural materials and preservative free wood the insect hotel is designed to produce different rooms to encourage different species. Round dowels of wood with drilled holes are used for breeding by some insects.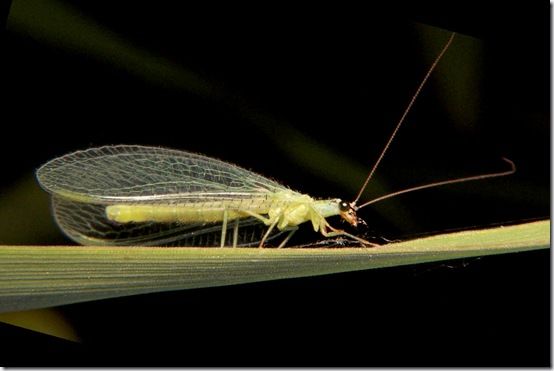 Sited in a sunny, sheltered place protected from strong wind and rain, but near to plants that will provide food and possible breeding sites the Neudorff insect hotel will soon become home o a number of species which can be easily observed. It makes an attractive feature in the garden too; a natural piece of wall art.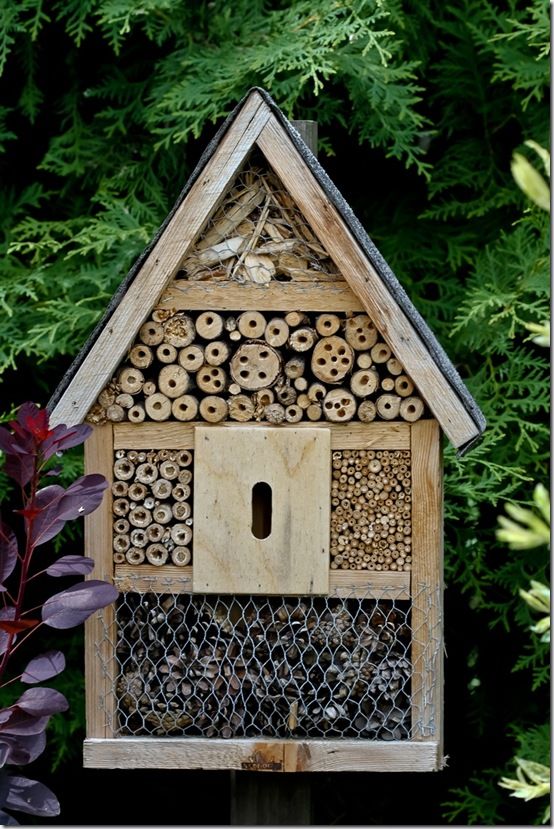 So what might use the insect hotel?
In the UK a variety of butterflies such as peacock, brimstone, small tortoishell and red admiral might use the insect hotel as a winter habitat. These butterflies often overwinter in sheds and barns and they will seek-out the hollow spaces in the hotel.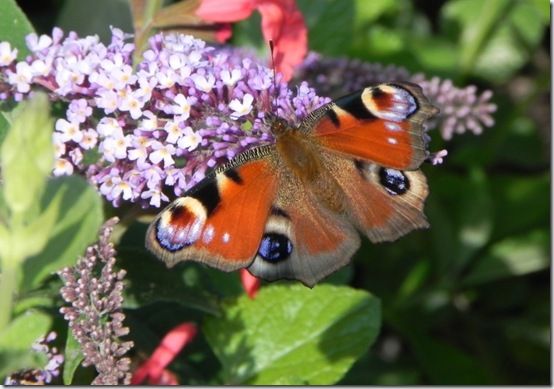 Ladybirds nest in dense, natural materials. They will use the densely packed space in the apex of the insect hotel roof, where they shelter between large wood chips. They will use this space as a night shelter and a place to overwinter. If you can encourage a good ladybird population in your garden you will have effective control of unwanted aphids which can be troublesome from late spring onwards.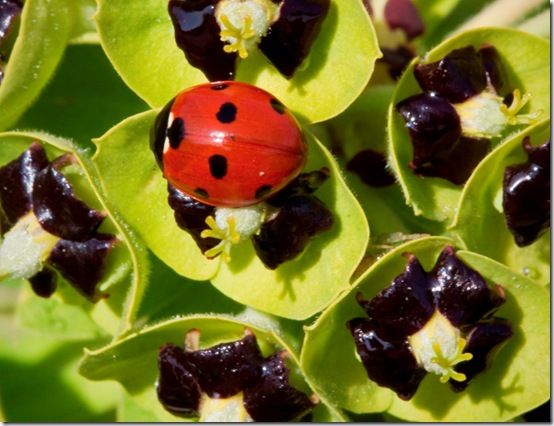 Various solitary bees such as mason bees and wild bees will use the insect hotel. Mason bees love hollowed out wooden tubes or bamboo canes as breeding tubes. They lay their eggs and then enclose them with walls that they build. The bees gnaw their way out of the tubes when they emerge in spring. Therefore early sources of pollen and nectar are particularly important in the garden.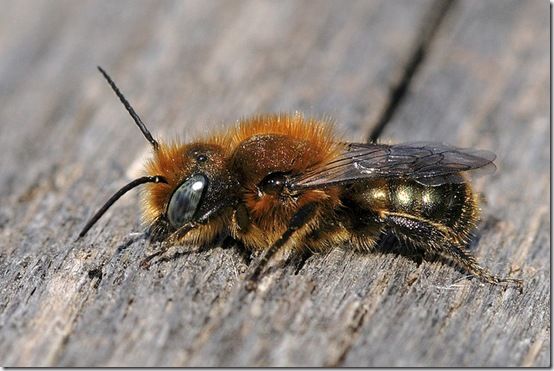 Why not invest in a Neudorff Insect Hotel right now? It comes ready assembled and would make a wonderful family gift. Putting one in place in your garden is the first step to helping wildlife to help you as a gardener.




Neudorff are committed to organic gardening and to helping gardeners to control unwanted pests diseases and weeds without the use of harmful chemicals. They produce a whole range of garden fertilisers and control products based on naturally occurring active ingredients, usually extracted from plants. To check out the Neudorff range click here

http://www.my-garden-school.com/course/gardening-for-wildlife/


Do check out the Neudorff website to see what else is in the range and for lots of environmentally friendly gardening ideas and advice.


[sam id=12 codes='false']

If you want to learn more about making your garden a haven for bees, butterflies and birds why not join me on my course 'Gardening for Wildlife' in conjunction with The Royal Horticultural Society. I'll tell you what to plant to encourage wildlife throughout the year and give you lots of advice on how to make your garden wildlife friendly. Take a look at our RHS gardening for wildlife online course.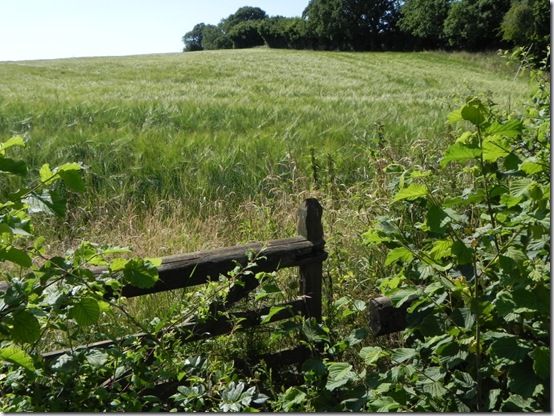 Environmentally friendly pest, disease and weed controls and fertilisers are the natural choice for all gardeners and the only choice for those wishing to establish a wildlife friendly garden. There are so many ways we can change our gardening habits to make our plots more wildlife friendly. Check out my course 'Gardening for Wildlife' in association with the Royal Horticultural Society. It will give you lots of ideas on what to grow to attract bees, birds, butterflies and other wild creatures to your garden
Stay updated
Receive free updates by email including special offers and new courses.