Walls Shrubs & Climbers For Shade. 
Gardeners probably have more shady walls than sunny walls to find plants for. These can prove a challenge, especially if they are in permanent shade and really do not get any direct sunlight in winter and summer.

If a wall gets some direct sunlight in the growing season then the range of plants you can grow is greater, and it will include more of the flowering climbers you probably desire. However for now I want to talk about those really shady walls that get very little, if any direct light at any time of the year.
The choice is wider if you include wall shrubs as well as climbers.

These are plants with woody stems that can be trained against a wall, or have a natural habit that lends itself to growing against a support. If you choose a climbers then you may have to provide some type of support, either trellis or wires for them to grow up. Some climbers on the other hand are self-clinging, so will not require support once they get going.

These are my top ten choices for shady walls
1. Garrya elliptica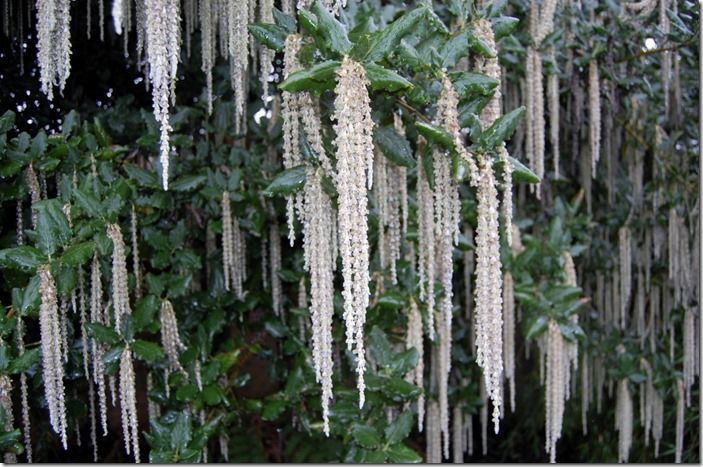 Garrya elliptica is a tall growing, vigorous wall shrub with dark green waved leaves on upright stems. It dislikes cold, exposed situations and dry soil. In winter long silver grey catkins hang from the branches in pendant clusters. The cultivar 'James Roof' has by far the most spectacular catkins and is the only one worth growing. Team it up with a green and white variegated euonymus or ivy; otherwise the effect can be dark and drab.

2. Itea ilicifolia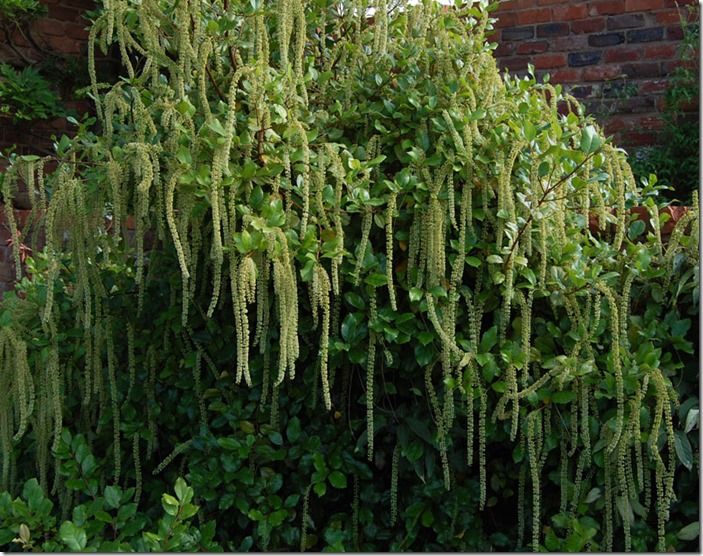 Itea ilicifolia is not unlike garrya, but its leaves are bright emerald green with slightly angular edges, not unlike a soft holly. It is broader and bushier in habit and produces long green catkins in spring. Most attractive in full flower, but can look a little untidy later in the season when the catkins have faded, leaving wispy strands hanging from the branches. It combines well with golden variegated hedera and mahonia.

3. Camellia japonica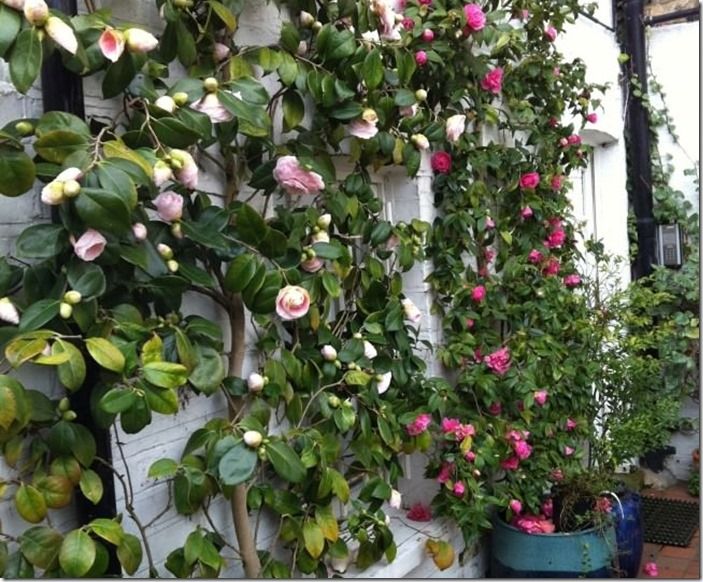 Camellia japonica is those gardening on acid soil; you have the choice of a wide variety of camellias to grow as wall shrubs. With their deep green shining leaves and exotic flowers they are among the showiest and most exotic subjects to grow on shady walls. As the flowers are often damaged by early morning sun on frozen flowerbuds, a shady wall has an advantage.  Varieties with lax branches can be trained against a wall, whereas the more compact and upright ones can be left to free stand.

4. Hedera colchica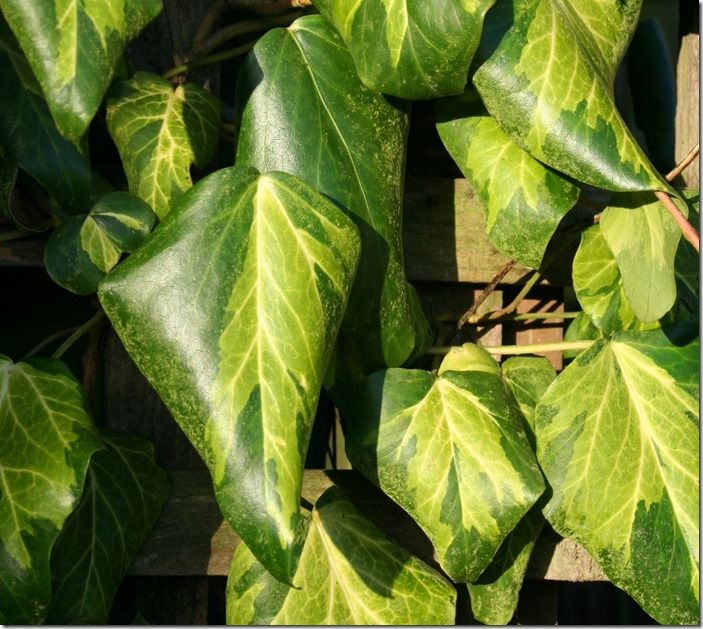 Hedera colchica  may make you throw up your hands in horror at the idea of planting an ivy to grow on a wall. However, if the wall is sound there is no reason why its self-clinging habit should cause any damage. Plain green ivy on a shady wall can look great, however there are plenty of excellent large-leaved variegated varieties that will add year-round colour. Hedera colchica 'Sulphur Heart' has large dark and apple green leaves, boldly splashed with bright gold. It works well planted with the winter flowering Jasminum nudiflorum which also tolerates shade.

5. Hydrangea annomala var. petiolaris,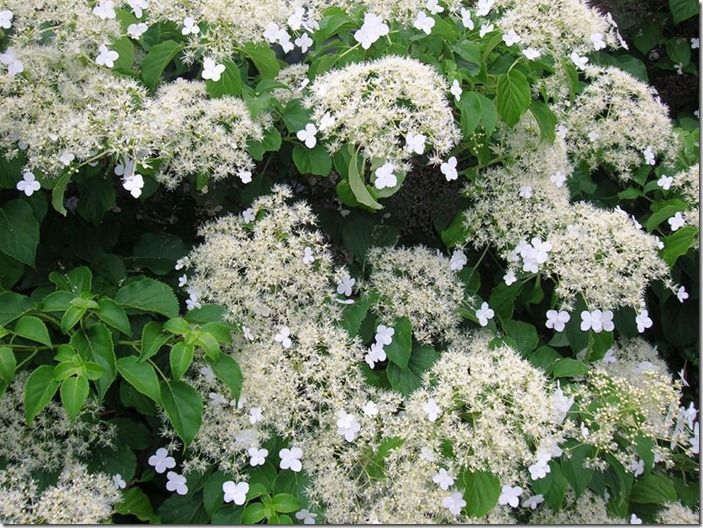 Hydrangea annomala var. petiolaris, the climbing hydrangea, is self-clinging, with tan coloured stems that are exposed when the leaves fall in winter. In summer lace cap creamy white flower heads are carried on short stems. A lovely plant once established, it can be slow to get going. Encourage it to cling onto the wall to start with by directing it towards the masonry.

6. Euonymus fortunei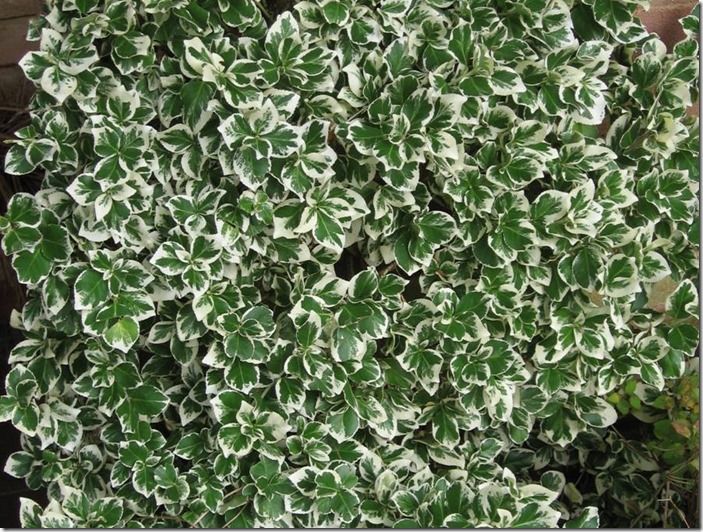 Euonymus fortuneiis usually thought of as a low growing ground cover shrub. The cultivars of Euonymus fortunei, such as 'Silver Queen', make excellent short climbers on shady walls. They will easily reach 1.8metres (6ft) or more and will self-cling once established. Their attractive evergreen foliage gives year round interest and adds colour in shady situations.

7. Pyracanthas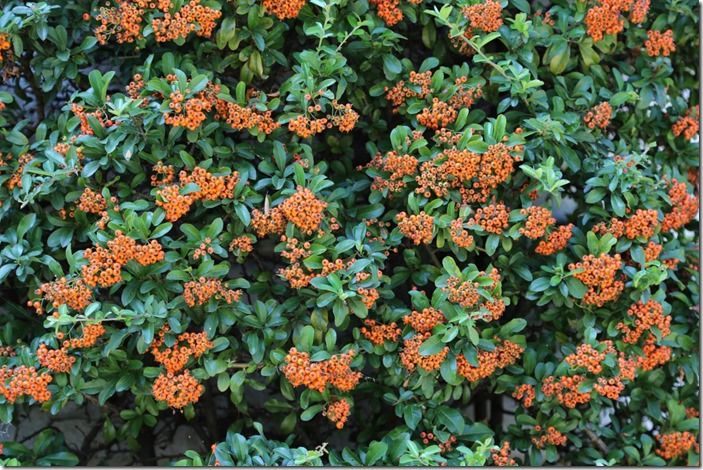 Pyracanthas have evergreen leaves, white spring flowers and colourful berries in autumn and winter. A pyracantha is an excellent choice for a shady wall if you are prepared to put a bit of effort into training and maintaining it. It will naturally sprawl, so it does need some control and it is necessary to shorten back the new growth to expose the fruit clusters as they develop in late summer. Yellow, red and orange berried varieties offer a choice of colour. Train on wires.

8. Cotoneaster horizontalis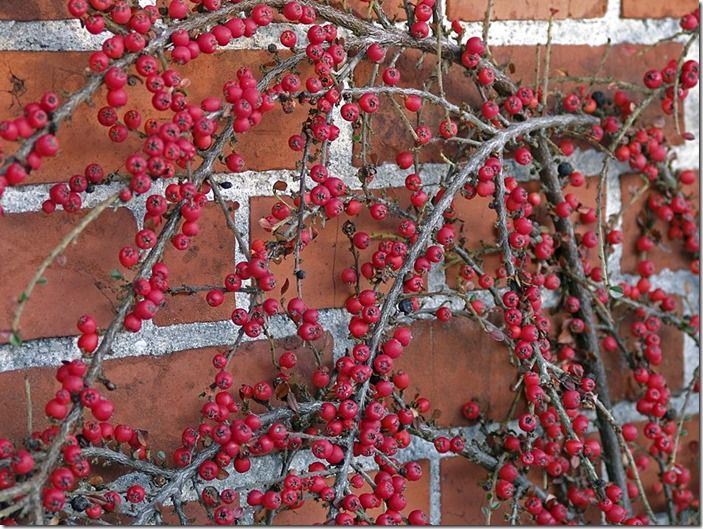 Cotoneaster horizontalis has been maligned as invasive in some areas. However, the herringbone cotoneaster is a survivor and a good choice to grow against a low, shaded wall. Its herringbone branches lay against the masonry, giving an unusual architectural effect. Small white spring flowers in spring are attractive to bees and pollinators. Red berries in autumn and winter are appreciated by birds. This is a deciduous shrub, but the bare branches are structural and attractive.

9. Chaenomeles speciosa,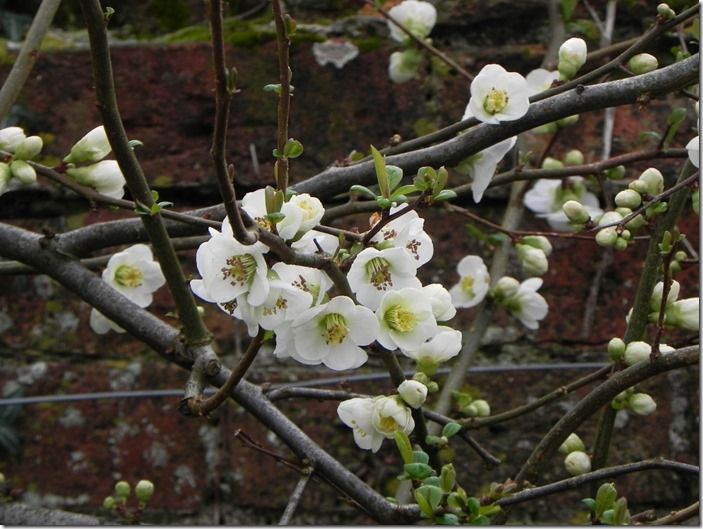 Chaenomeles speciosa, known as japonica or Japanese quince lose most of their foliage in winter and produce their lovely blooms on a framework of bare twigs in late winter or early spring. They are easily cut back and trained after flowering and are easy to grow on any soil. A lovely choice against a rendered wall or attractive brick work. Train on wires or trellis

10. Lonicera japonica 'Halliana'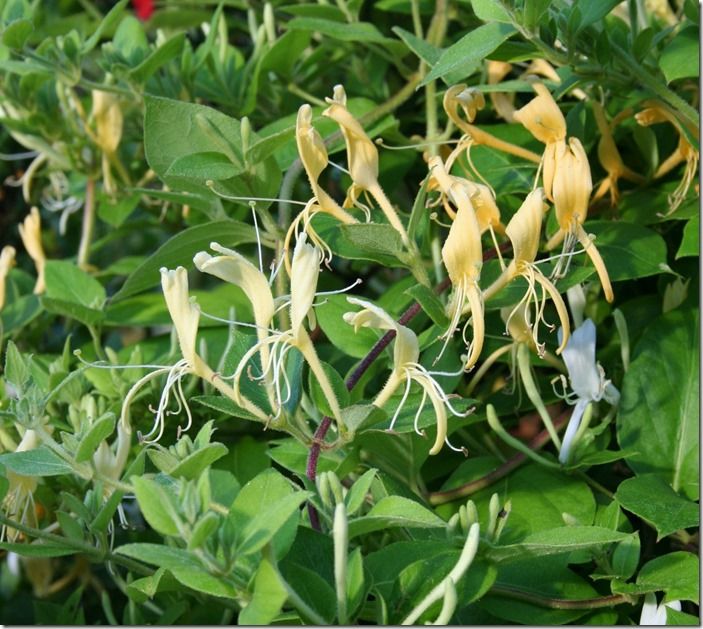 Lonicera japonica 'Halliana' is a strong growing evergreen or semi-evergreen honeysuckle with very fragrant creamy flowers in mid to late summer. It is regarded as invasive in some areas, but if kept under control is really useful where a quick cover is needed.

It may not be the showiest of climbers but the scent is delicious. Support in the form of wires or trellis is required.

Tip: When planting climbers or wall shrubs do not plant too close to the wall. Plant at least 30cm (1ft) away and angle the plant towards the wall.

Further Study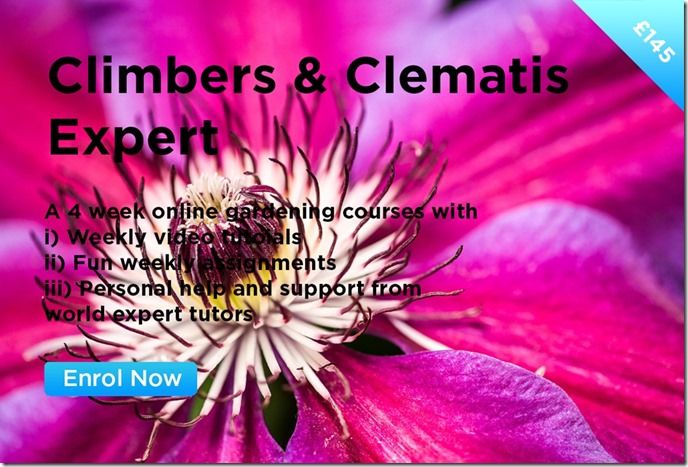 Stay inspired
Get FREE Gardening tips and ideas from our experts in your inbox.