Long Exposure Photography: Two Techniques for the Winter Months
By Geoff Harris •
Long Exposure Photography can give some very beautiful results. In the northern hemisphere the longer nights are drawing in now. This means shorter hours of daylight and longer periods of low or even no light. This makes me rub my hands in glee. There's something very satisfying about making successful images in low light. Although you need some light to make a photo, you don't need as much as you'd sometimes think. Plus, there are creative effects that can only be achieved with the use of slow shutter speeds. Here are two of them.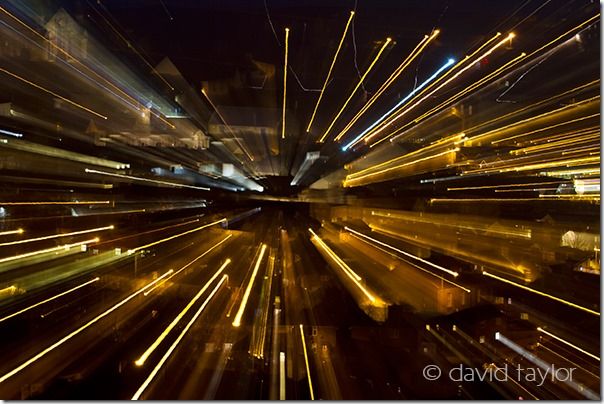 Zoom bursts work best with point light sources – particularly if you can find a viewpoint where you're looking down on them.
Zoom bursts
By changing the focal length of your lens (either by zooming in or zooming out) you can create an effect known as a zoom burst. This works particularly well if you're shooting point light sources (such as city lights) at night. By altering the focal length during the exposure the light sources appear to streak towards the camera.
It's possible to create a zoom burst by handholding a camera but it's far easier if you mount the camera on a tripod. You need to use a longish shutter speed, 2-10 seconds is about right (use the camera in Shutter priority or Manual exposure for more control of the shutter speed). This means either shooting in very low light such as at dusk or using filters to restrict the light entering the camera (and switch to a low, fixed ISO setting too). Next, turn the zoom ring to either end of its range (I prefer to start at the wider end and zoom in, but it's personal preference) and focus on your subject. Now comes the tricky part. Press the shutter button and smoothly turn the zoom ring. You want to time the turn so that your reach the end of the zoom range as the exposure ends. Practise makes perfect with this technique so don't be discouraged if you don't get it right first time.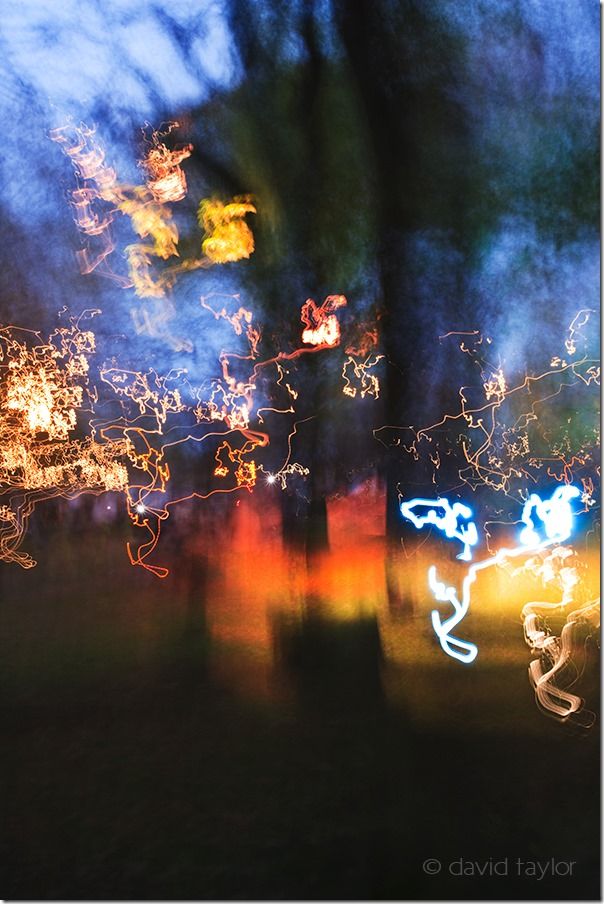 This shot was created after accidentally pressing the shutter button. I quite like the effect so it was a happy accident!
Moving the camera during an exposure
A related technique to the zoom burst is physically moving the camera during a long exposure (making this an easier technique to achieve when handholding the camera). As with the zoom burst this works well with point light sources. Select a long shutter speed and focus on you subject. Press the shutter button and, as the camera exposes move it around.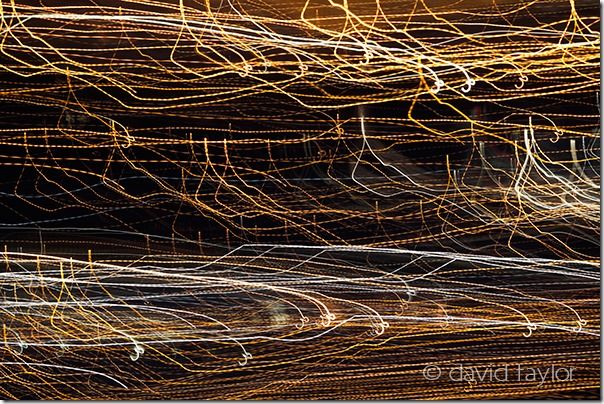 The shape of the pattern caused by light will match the movement of the camera during the exposure.
The more you move the more abstract, the more abstract the final image will be. The pattern made by patterns of light will be the same shape as the movement you made with your camera. With a sufficiently long shutter speed (and a bit of practise) it's possible do things like sign your name in light. With a sufficiently long shutter speed you can even cover the lens briefly to allow you create gaps in the streaks of light.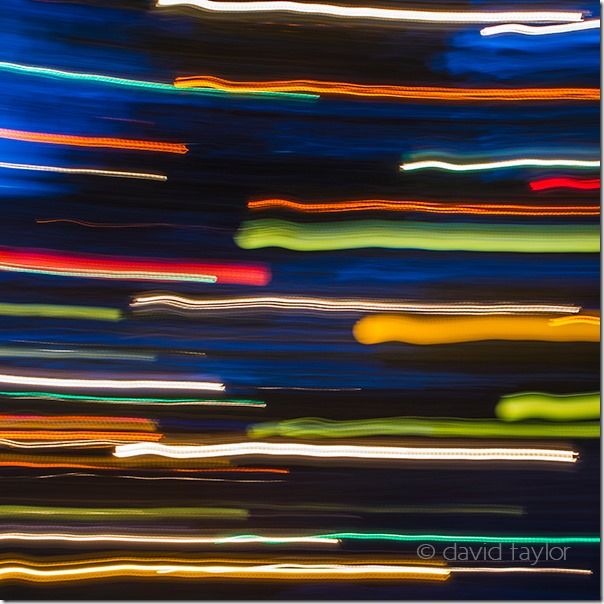 Christmas is a good time of year to try these techniques as there are an abundance of coloured lights.
Your weekend challenge this week is to give one of the above a try. The zoom burst technique is better suited to cameras with manual zoom rings (compact cameras tend to have powered zooms that can't be altered once exposure begins). However, moving the camera during an exposure should be possible with most cameras; some compact cameras (such as Canon's G-series) have built-in ND filters that help to extend shutter speeds
If you would like to learn more about Exposure then consider taking Nigel Hicks's 4 week online photography course Exposure: Understanding Light.
Stay inspired
Get FREE Photography tips and ideas from our experts in your inbox.