10 Tips To Consider Before Buying A Garden Trampoline
By Andy McIndoe •
What to Consider When Buying a Trampoline


The trampoline has become the standard item of play equipment for the garden. Long gone are the days of the swing and the climbing frame, in gardens of all sizes trampolines dominate the picture.




They are readily available in store and on line, in a range of sizes and widely varying prices. So is a trampoline an essential if you have children urging you to buy one?




Will they use if for long, or will it be a five minute wonder? What size should you buy, and how much will you have to spend?



Here are ten things you should consider before you buy a trampoline for the garden.

1. Impact on the Garden.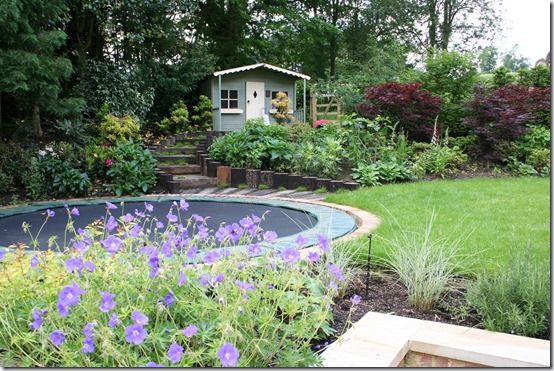 A trampoline is a very dominant feature; one that will be around for a long time even after the children have stopped using it. As much as you want to please the kids, can you face the prospect of looking at it? Lay a hose pipe in a circle where the trampoline will go and imagine……You may consider burying it to reduce its impact.
2. What Size of Trampoline ?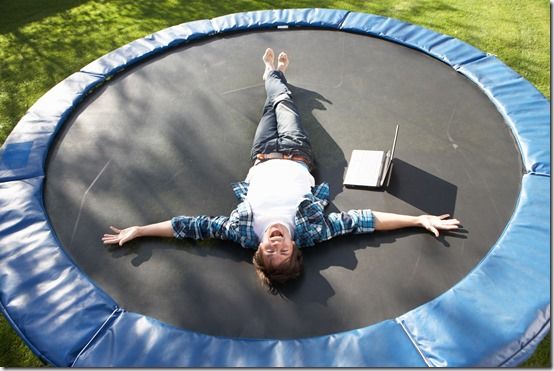 Children grow fast, so the bigger the better. The most popular size is the 12ft trampoline. That's the diameter of the frame. The actual pad you bounce on is 2ft (60cm) smaller, allowing for the springs or elastic ropes. Smaller sizes really only accommodate young children.
3. What Shape?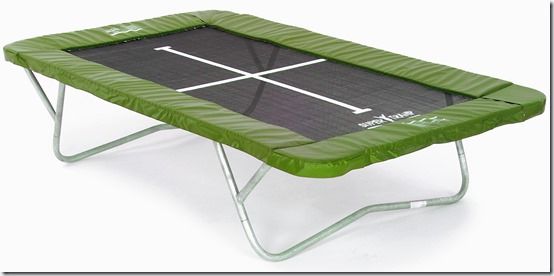 The round trampolines are the most popular; although rectangular trampolines are the ones used by professionals and adults. However safety nets do not fit on rectangular trampolines, and you will need those at the outset, even if you do not keep them in place later. In some places oval trampolines are also available which do take safety nets and give more bounce.
4. Do you Need a Safety Net?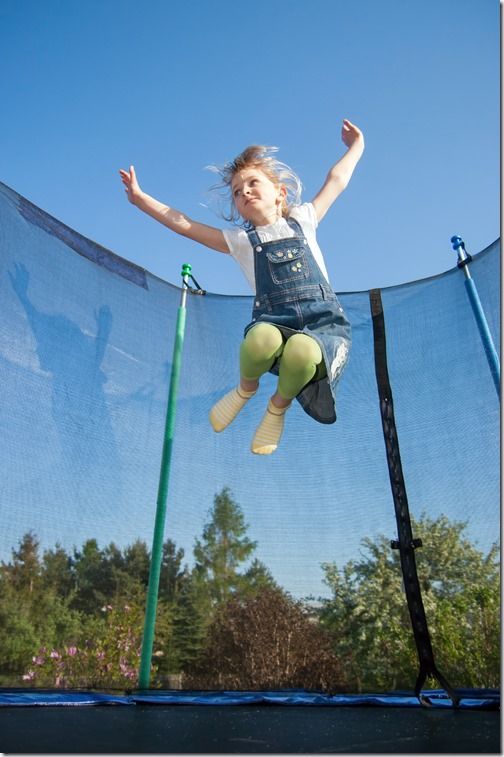 For younger children, definitely. You want them to be able to enjoy the trampoline without you alongside every minute. Therefore a safety net and rules for use at the outset are essential. Otherwise you will have the whole neighbourhood on it at once and damage to kids and trampoline are likely.
5. Lawn Maintenance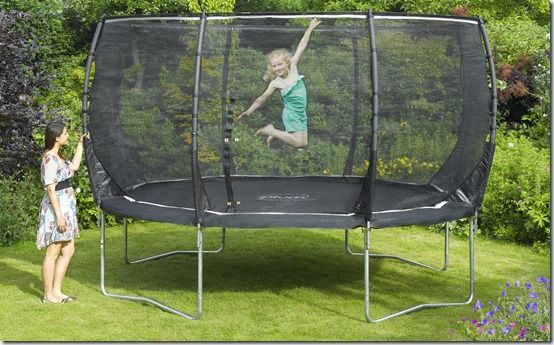 With the best will in the world you will not move the trampoline round regularly if you site it on the lawn. The grass underneath dies anyway so you might as well devote a permanent position. You do not need level ground because you can sink the legs into the ground to achieve a level pad. This does have the advantage of anchoring the trampoline and preventing it from being flipped over by the wind.
6. Installation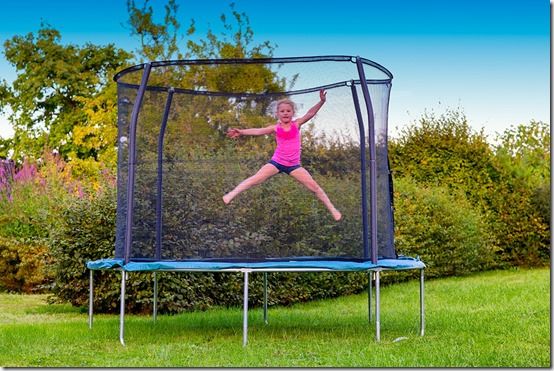 If you are investing in a good quality trampoline, and looking at it as a long term feature, is it worth getting it installed professionally and having it sunk into the ground, level with the surrounding grass? A green pad sunk into the ground just becomes part of the garden space and the kids won't have that drop off the edges anyway.
7. New or Second Hand?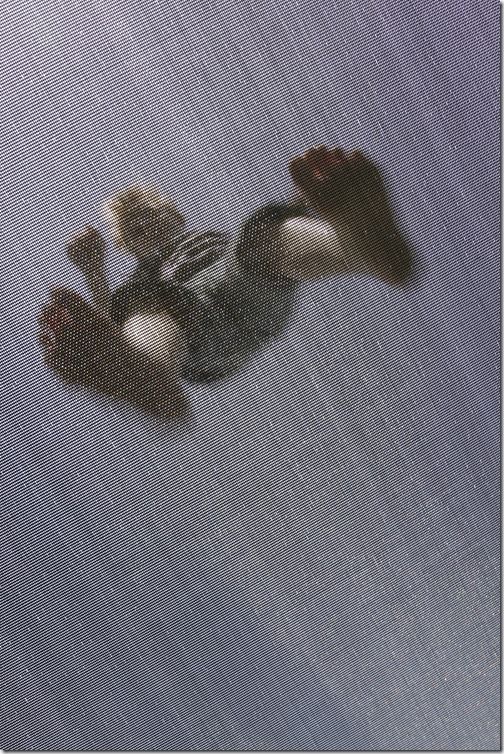 Before you get tempted it is rarely worth going for a second hand bargain. There are lots of unused trampolines lying around, but if they need replacement pads, springs or ropes they are not usually a good buy. Often spare parts cost as much as buying a new one. A good quality trampoline should last for more than ten years – so that gives you a guide.
8. Value for Money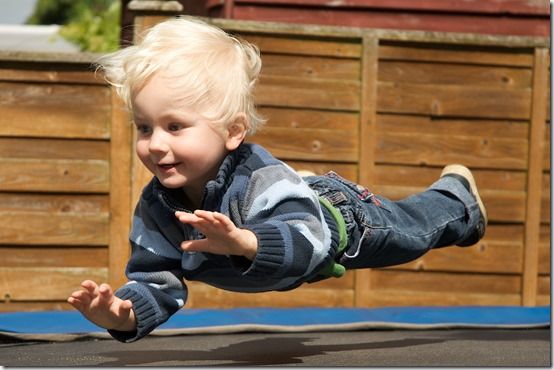 Do a bit of research and buy a brand from a reputable source. Cheap, bargain imports from companies that do not regularly deal with children's play equipment are a bad buy. Safety is paramount as is back up service and a helpline.
9. Summer Toy or Serious Exercise?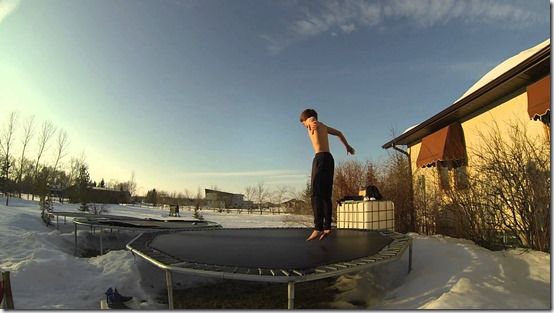 Garden trampolines are designed to be used outside all year round. You do not need to think about putting them away for winter and if you think about it that rather defeats the object. A garden trampoline should be a piece of exercise equipment, rather than something to play around on with the hosepipe on occasional hot days.
10. Try Before You Buy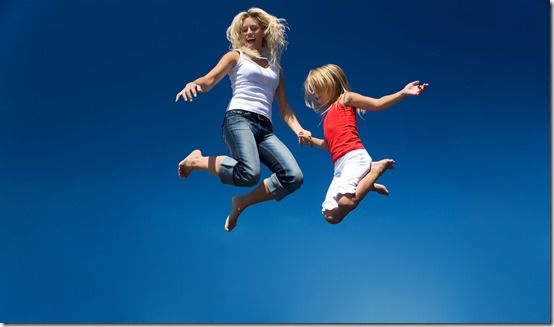 Finally I would recommend that you go somewhere that you can try a trampoline before you buy it. A specialist children's play equipment centre will have trampolines that you can try out.
This will give you a much better idea of size, quality and what you are embarking upon. Pictures in a brochure or on the internet rarely give a real impression.
It also enables you to assess how your children will react and how much they are going to bond with it.
Trampolines are a lot of fun and kids do love them and will use them regularly. For those with big gardens and loads of space a trampoline has far less impact on the outdoor environment than it will those with small gardens.
Those with small gardens will really be giving up their outdoor space to the trampoline for a few years.
Stay updated
Receive free updates by email including special offers and new courses.