What Lawn Mower Should I Buy?

There is a bewildering choice when you go to buy a lawn mower. New models arrive on the scene every year, and different retailers have their preferences.

DIY retailers and home depots offer the boxed product; often lightweight and disposable. Supermarkets sometimes offer the simple push mower, for those with a small patch or strip of grass.

Those with larger gardens will seek out a ride-on mower. When you enter the specialist retailer you will be faced with an incredible range of options and an even more bewildering array of features. So how do you decide?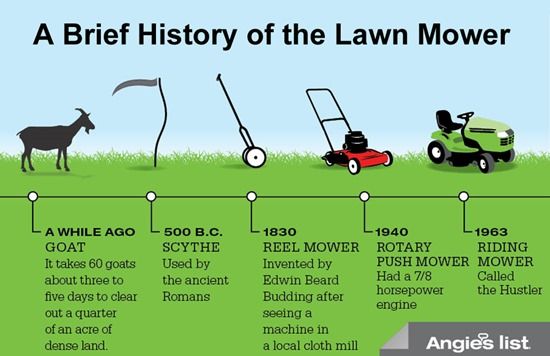 I have a larger garden and a small garden tractor. However I still have a pedestrian mower: a walk behind rotary mower to cut those areas that I can't do with the ride-on and to use as a back-up.
It is an Alko with a Honda engine and I've been really pleased with it. I hate recommending specific brands and models, because these vary so much according to where you live.
My first tip would be to seek out a specialist retailer with a good reputation who can advise you and offer you the back-up service. You will think this is a more expensive option but in reality it rarely is.
Today most lawns are cut with rotary mowers; these are the ones with a rotating blade, rather than a cylinder of blades. These are more forgiving of irregularities in the lawn surface, more robust, easier to use and maintain. So here are my ten things to consider when you buy:
1. Power source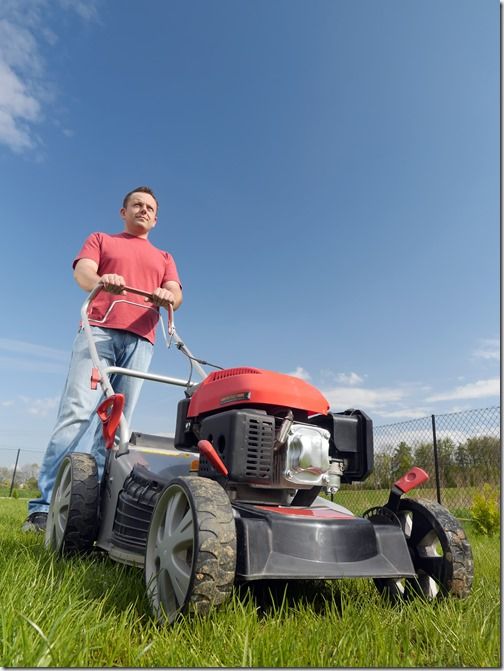 Electric mowers are OK in small spaces, providing that you always use a proper power breaker. Electric leads are a pain in larger areas. Rechargeable battery mowers have improved significantly and are worth considering in tiny gardens. In larger spaces go for a decent wheeled petrol or diesel mower.
2. Size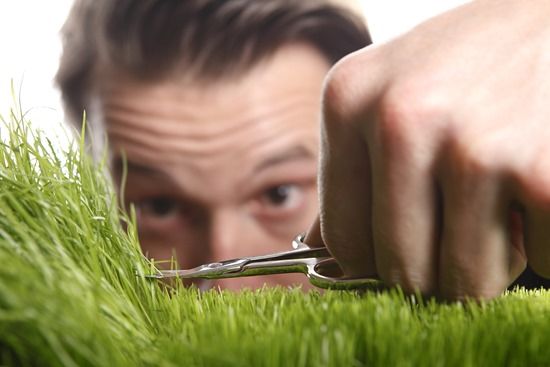 Always choose a machine that is large and robust enough for the job, not one that is of the bare minimum specification. A larger, more powerful mower will cut the lawn more quickly and do a better job, because it does not have to work as hard it will have a longer life.
3. Handling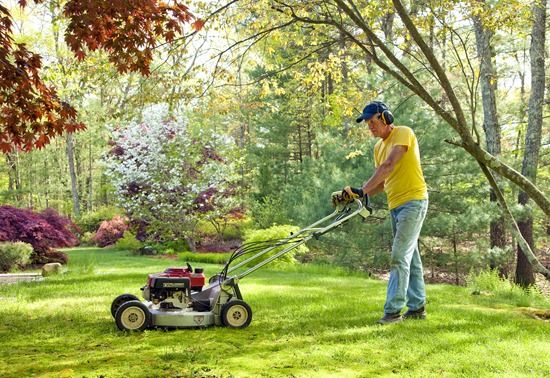 You need to consider manoeuvrability. A large mower may not be easy to use in restricted spaces and on tighter corners, however it will cut your lawn more quickly: less walking up and down. At the outset it may be worth thinking about modifying the shape of your lawn to get rid of those awkward corners.
4. Push Or Powered?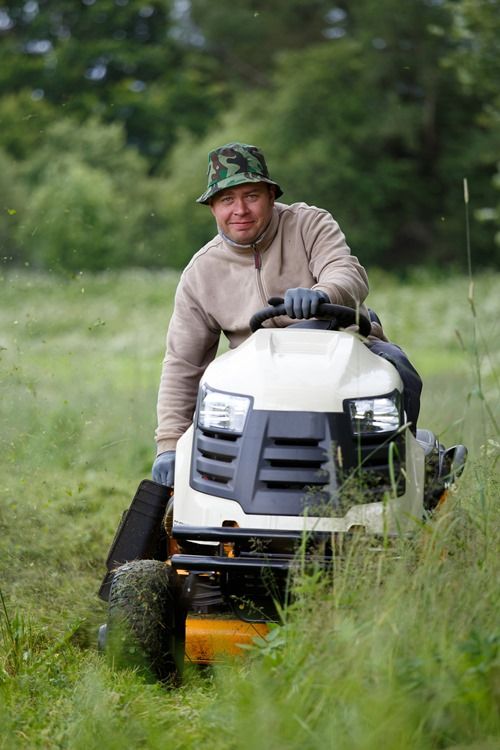 For all but the smallest gardens choose a self-propelled mower. In self-propelled machines the power assists the movement of the machine as well as driving the blades. This makes life much easier on most lawns. Never believe a description which says "because you push this machine along you are in total control".
5. Cut Type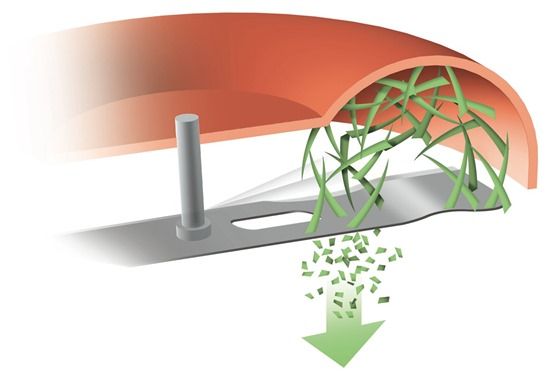 Many mowers offer the option of cut and drop, cut and collect and mulch. I would always go for one of these because it gives you the option. In reality you will either cut and collect or mulch.
Grass clippings left on the surface of the lawn look unsightly and damage the growing blades beneath them as they decompose. They are also a nuisance when they are picked up on shoes and carried around the garden and into the house.
Mulching works brilliantly when the grass is dry and is not cut too short. The blades cut the crass, chop up the clippings and blast them back down to the grass roots. Here they decompose and add nutrients to the soil.
6. Stripes or no Stripes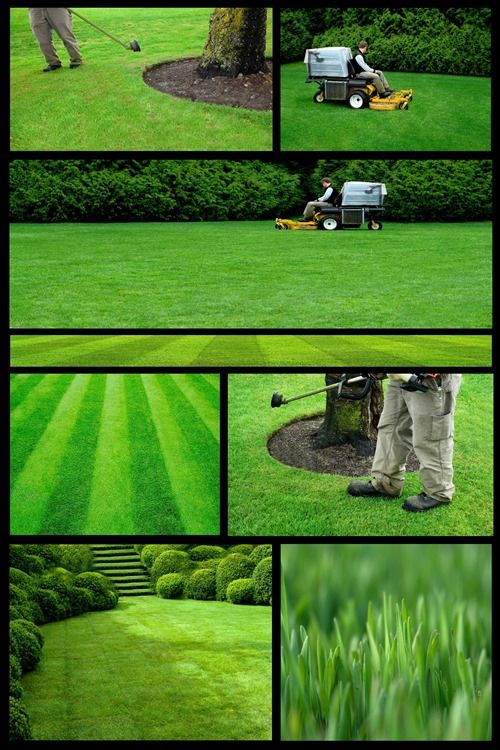 A modern rotary mower will give you stripes on your lawn. It may not be quite the same bowling green finish as a cylinder mower, but how many of us really have a bowling green lawn?
The striped effect is achieved by the direction the grass blades are left in during cutting, so make sure you mow alternately up and down.
7. Weight.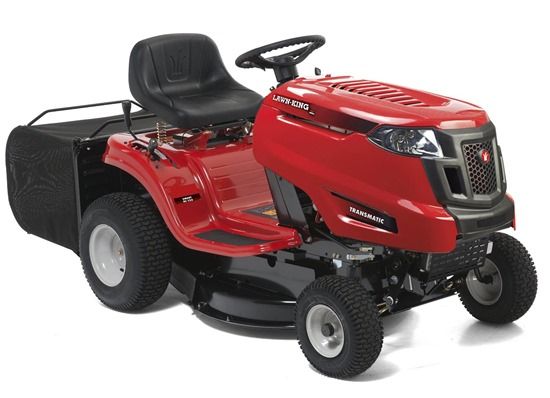 Consider the weight of the mover, especially if you have to lift it to access banks or parts of the lawn where it can't be pushed.
This is really important to me because I have to lift the mover to reach one area of the lawn. Also consider how easy it is to fold the handle for storage or to put the mower into the car.
8. Attachments & Extras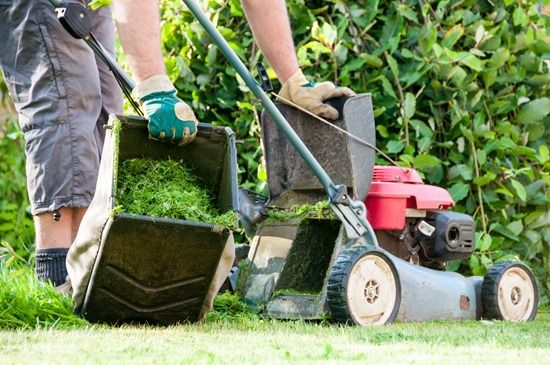 Consider the ease of attachment and detachment of the grass box or the grass collection bag. How heavy is it when full, and how easy is it to empty? When the grass is growing quickly, or if you have left the grass a little longer than usual this can be really important.
9. Engine Size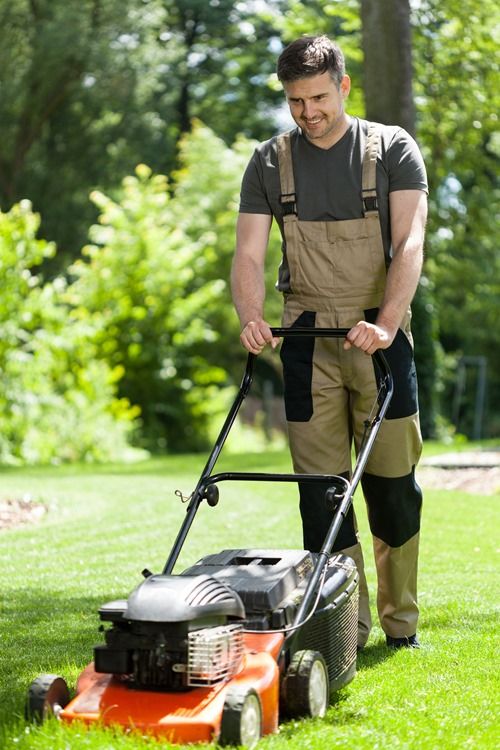 Check to see if the mower will cut the grass well when wet. You will have to go by the product information or what the mower salesman tells you. Good rotary mowers that are favoured by garden maintenance contractors will give a good cut when grass is damp.
You are unlikely to cut when it is pouring with rain, but in our busy lives waiting for that perfect dry day may be impossible.
10. Pull Start or Self Starter?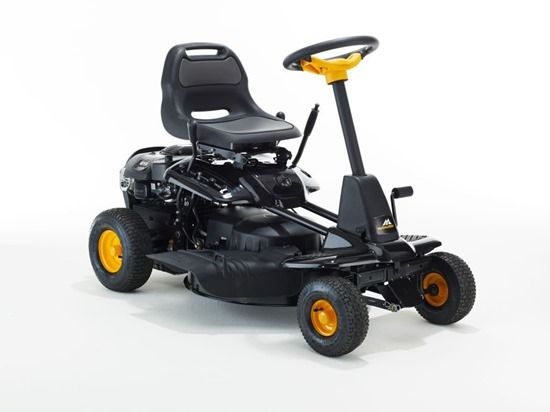 Make sure the mower is easy to start and that the cutting height is easy to adjust. Gone are the days where you needed to be an athlete to pull a starting cord several times to get the mower to fire up.
Cutting height should be really simple to adjust. This is also important when raising the deck to wheel the mower around when it's not cutting.
Warning!
Avoid cheap second mowers purchased from unreliable sources. A new appliance will have been tested and will comply with current legislation. A second hand machine may cost more to service and repair to serviceable condition than buying a new one.
Further Study
A Gardener's Guide To The Perfect Lawn A 4 week online gardening course with me Andy McIndoe
Stay updated
Receive free updates by email including special offers and new courses.