Grasses and other plants used to create the green spaces we call lawns vary throughout the world. Here in England we favour fine green grasses with narrow, upright leaves. These produce that velvet sward that can be mown short to give the classic striped effect so often associated with a fine lawn. This is a 'look upon' lawn which tolerates only a modest amount of wear and tear; it also needs regular maintenance and irrigation to keep it in good condition.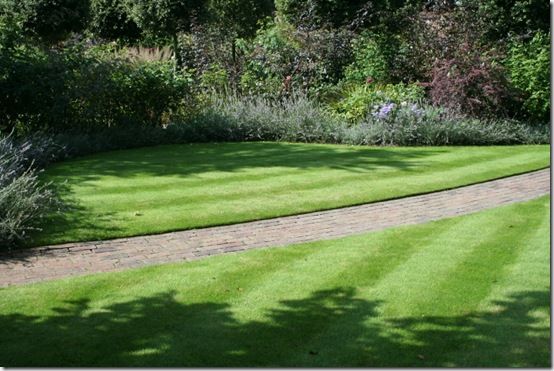 To make a harder wearing green lawn, grasses with a more horizontal growth habit are added to the mix. The short, broader grass blades are carried on creeping rhizomes. These are generally not a brilliant emerald green like those fine grasses, but they help to create a "walk upon", "play upon" lawn that is far more durable and can tolerate some neglect. It is usually also less dependent on irrigation.
When I first sold and used grass seed there were really only two types of grass seed on offer: those with ryegrass and those without. Because of the use of grass as a sports surface, and with a changing attitude to environment and water conservation, extensive research and breeding has led to the development of advanced strains of grass that meet the needs of today's gardener. Grasses that cope with neglect, a variety of uses and specific growing and climatic conditions.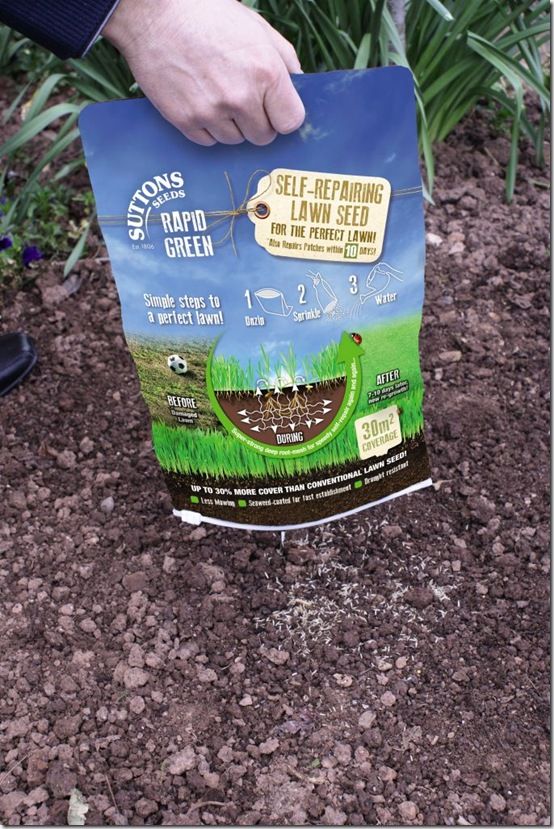 Rapid Green from Suttons Seeds is an innovative and unique new lawn seed that is "the all-in-one solution to achieving the perfect lawn". It is the perfect choice whether you are sowing a new lawn or restoring and patching an existing one. This advanced grass seed mix is self-repairing once it is fully established. Problem areas and worn patches will re-grow within 7-10 days if wear is prevented during the repair process. This makes Rapid Green perfect under a swing, a climbing frame or at the mouth of a football goal.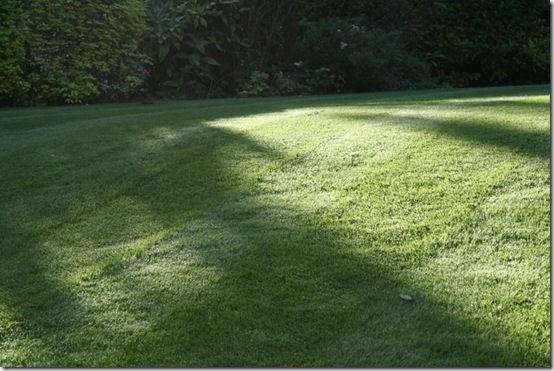 Once established a Rapid Green lawn is low maintenance because it is naturally short and low growing and therefore requires less mowing. You will have less grass cuttings to dispose of so it is ideal in the small gardens of today where disposing of garden waste is a real challenge. A decent compost heap or composter in a corner of the garden should be quite adequate to cope with the cuttings that are collected. Alternatively a Rapid Green lawn can be easily managed using a mulch mower.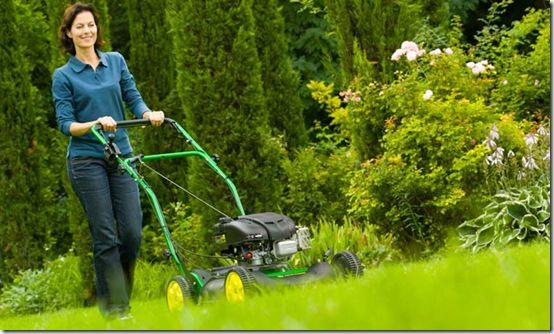 I must admit that I've always been rather sceptical of mulch mowing, imagining clods of chopped grass left on the surface of the lawn. Having recently purchased a modern petrol mower with a mulch facility I'm a convert. Used when the grass is dry and cut regularly, but not too short mulch mowing forces fine clippings down between the grass blades to the soil surface. Here they decompose providing the grass with nutrients and reducing the need for artificial feeding. So less mowing means you use less energy and you don't need to use as many fertilisers.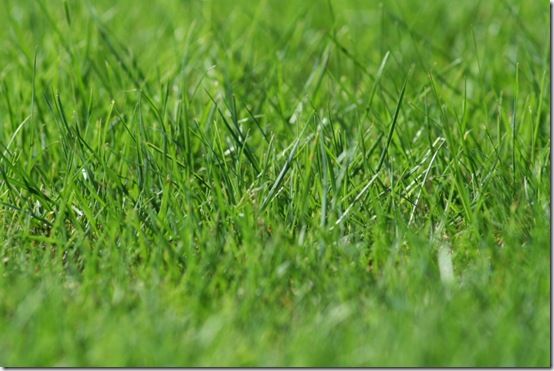 This grass produces strong roots that penetrate deep into the soil giving it greater capacity to absorb essential plant nutrients. As the grass plants also grow horizontally they root into the ground forming a powerful root network that gives the grass a high tolerance to drought and wear from children, pets and repeated foot traffic. Even in challenging conditions the lawn should be thick, lush and good looking.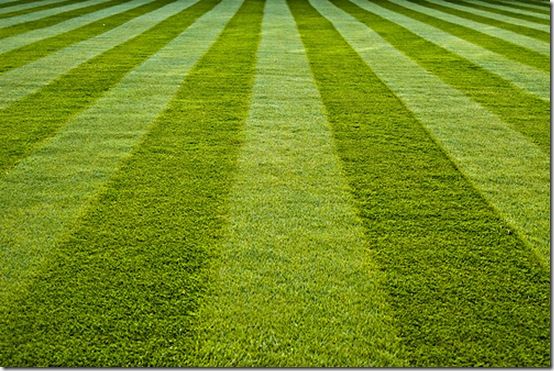 All grass lawns can go brown in severe drought. Although they can look dead they are really only dormant as the green blades retreat into the brown papery sheaths at the bottom of each blade. The more drought tolerant grasses make a quicker recovery and you are less likely to be left with dead patches.
Sowing a new lawn
There are two main mistakes people make when sowing a new lawn. The first is poor ground preparation. Compacted ground will always leave you with drainage problems and an uneven surface will cause mowing difficulties and damage. Perennial weed must be eradicated before you sow. You need to resolve any problems before you try to establish a lawn; it's virtually impossible to do so afterwards unless you start again from scratch.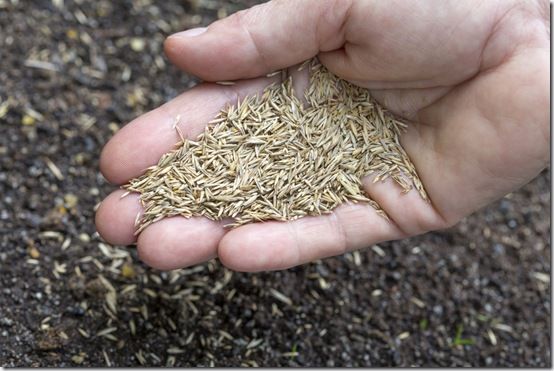 The second main mistake made when sowing a new lawn is to sow too thickly. Just remember that each seed is going to develop into an individual grass plant and these will all be in competition for air, water and nutrients. Give them room to grow and develop for best results.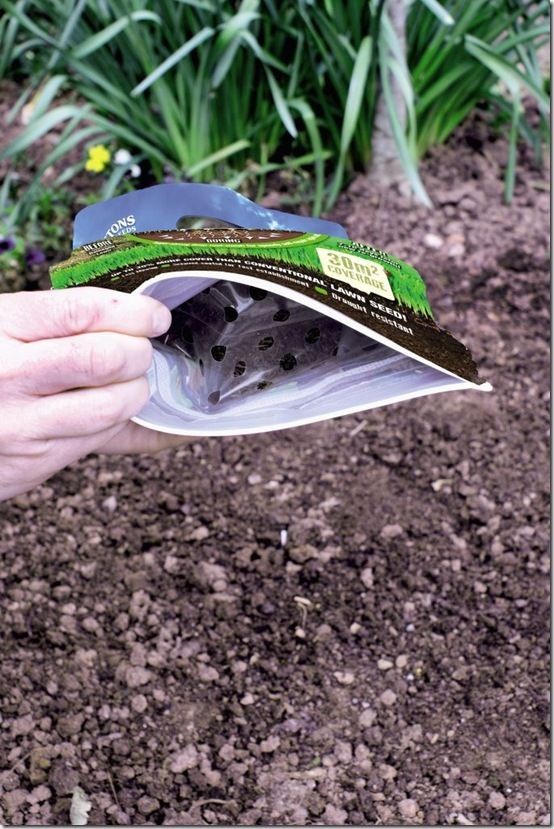 Suttons Rapid Green grass seed comes in a pack with a clever built-in mechanism for easy, even sowing. You just peel and shake. A pack cover 24 square metres if you are sowing a new lawn and a bit more if patching or restoring. The seed is covered in seaweed extract growth stimulant for quick and effective germination.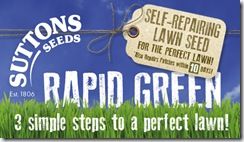 Click here to Buy Suttons Rapid Green lawn seed
If you want to learn more about how to achieve a better lawn why not join me on my online gardening course 'How to get the Perfect Lawn'
Courses start on the first Saturday of every month.
.
Stay updated
Receive free updates by email including special offers and new courses.