New Year's Gardening Resolutions; plans for a New Year in the Garden
By Andy McIndoe •
Well we're nearly there – 2013 is just around the corner here in the UK, and even closer for some of you as I write this. I am not a great believer in New Year's Resolutions, especially if there is no chance whatsoever of giving up chocolate, cutting down on the wine intake or going to the gym more often. I suppose I'm lucky I'm not a great chocolate fan; I do go to the gym most days, but as for the wine? Well, two out of three isn't bad! But when it comes to the garden I do start the year with plans of what I'm going to do this year, and what I'm definitely not going to do again. As soon as January starts spring moves all too quickly. For me I'm into the run up to Chelsea Flower Show by the end of February, so time slips away. Weekends just are not long enough, especially when the grass starts to grow.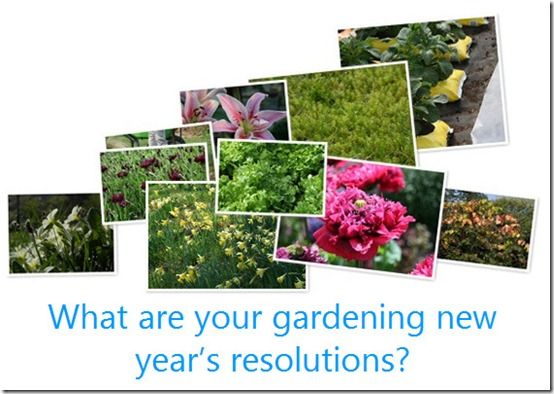 Here at Sandhill Farm I've still got a lot of oak leaves to pick up; late fallers that came down during all that early winter rain. If I don't get those up in the next four weeks it will be too late. With this mild weather the wild daffodils at the top of the garden are already starting to push through the soil. I want to cut back a rather rampant Vitis coignettiae that has smothered a malus, sorbus and neighbouring shrubs. If I don't get to that in the next couple of weeks it will be too late. Like all vines the sap rises early and they bleed when pruned. Anyway these are approaching deadlines rather than resolutions. So here are mine:
1. I won't grow many potatoes in the open ground this year, if any. I had a disastrous year on the veg. patch this year: drought in April, then cold weather and rain. I dug up about the same number of potatoes as I planted. Those in tubs did quite well. Also we simply do not eat that many potatoes during the summer; more pasta, rice and couscous so why bother?
A friend of mine, who has a polytunnel grows hers in grobags. They are prolific, early and clean! Needless to say I am very envious – those I would bother to eat!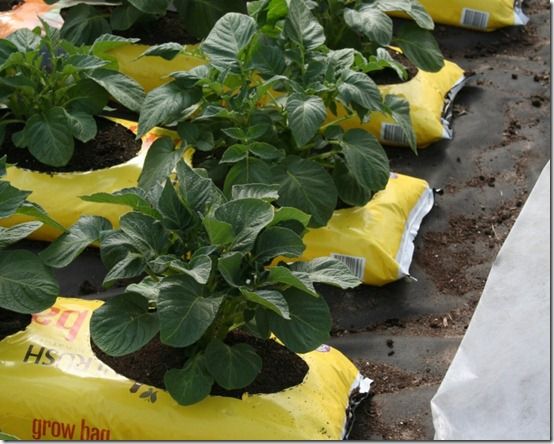 2. Concerted effort this year on salad leaves: last year hopeless, previous year fantastic. Probably too wet and cold last season but I did keep those slugs and snails well fed. Better use of nature friendly slug control this year!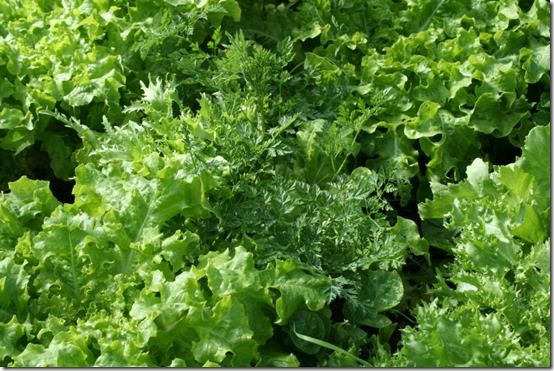 3. I do need to enlarge most of my beds by 30cm (1ft) or more all round and now is a great time to start. As plants have spread and seeded they are too close to the edge, and in last season's rain everything billowed and grew over the edge of the grass. I expect the edges have encroached inwards a little so now is the time to get things back in order. Remind me about that one in June won't you?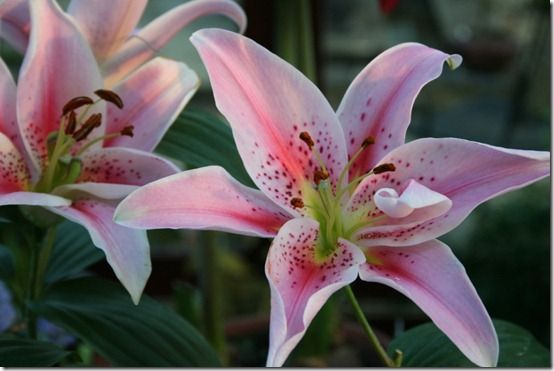 4. I will plant more summer flowering bulbs this year. Bulbs are such great value plants and a great way of adding colour. I plant lots of spring flowering varieties every year but always fail when it comes to lilies, dahlias, gladioli and the like. When I see them blooming in summer I always with I'd done something about it! Anyway they are on sale in shops and via mail order now so it's time to get on with it.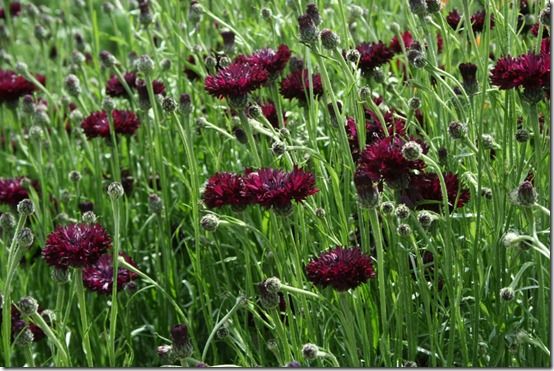 5. I will sow a few more hardy annuals this year. I often extol the virtues of plants like Nigella damascena, Salvia hormium and Centaurea 'Black Ball', but I rarely remember to sow them. They are so useful to add colour between shrubs and roses and to boost perennial plantings. We are quite lucky that the lovely Papaver somniferum seeds on our sandy soil, sometimes producing some really richly coloured offspring. Last summer they were the stars of the summer garden.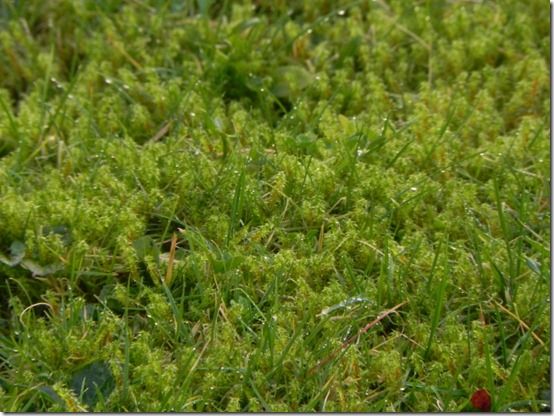 6. Now, finally the lawn! I didn't apply an autumn lawn fertiliser and mosskiller and I didn't scarify; shame on me. It was just too wet, well that's my excuse. I really will have to have a blitz on the law which is now one gigantic cushion of moss. Think I need to practice what I preach and follow the advice I give o my Lawns course here at My Garden School. Why don't you join me on the next one which starts here on 5th January?
Do take a look at all the courses we have to offer here at My Garden School; they give you the opportunity to learn first-hand with experts. What better time to start than the beginning of the New Year – A new aspect to your gardening knowledge in 2013. Our next four week courses start on line on 5th January.
So let's hear what your plans are for the coming year: What are your New Year's resolutions? How are you going to make 2013 a great gardening year?
Stay inspired
Get FREE Gardening tips and ideas from our experts in your inbox.