Easy-to-grow Early Spring Flowering Shrubs
By Andy McIndoe •
As soon as the first early spring flowering shrubs burst into bloom we know that we are in for a treat. Wave after wave of colourful, often fragrant blooms will surge through the garden over the next few weeks, long before most herbaceous perennials get their act together. These early shrubs are the unsung heroes of the garden. We lavish little attention on them and we take them for granted, but they reward year after year.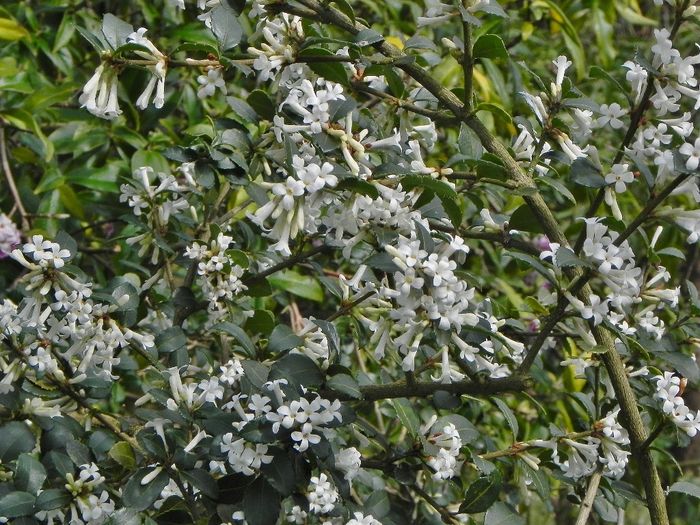 Osmanthus delavayi is not the first to bloom, but before Easter I notice the buds swelling in the axils of the small dark green leaves. I like the very arching tan coloured stems and the way they contrast with the holly-green foliage. The small tubular flowers are purest white, profuse and deliciously fragrant; delightful on cool spring air. This is a really useful structure shrub growing to 1.2 metres (4ft) with a similar spread. I use its arching branches as a support for a creamy clematis that comes later.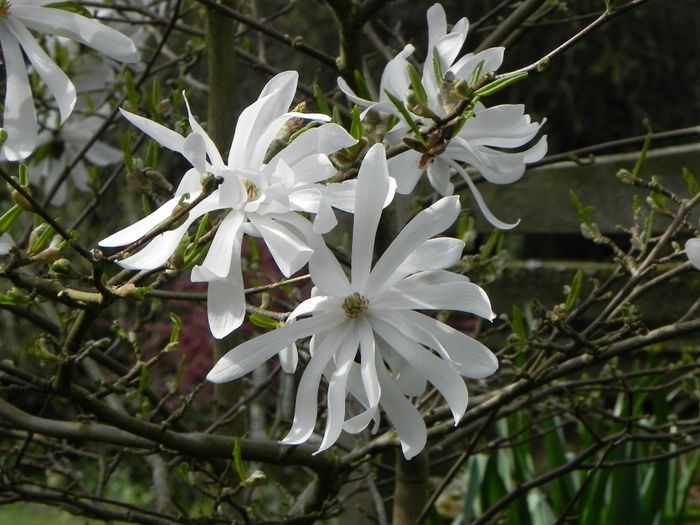 Magnolias can be real heart-ache plants; the large blooms are so susceptible to frost damage and several of mine are left with blooms that resemble crumpled paper bags this spring. Not so Magnolia stellata, the best for a small garden. This one grows on alkaline soil as well as acid, you can grow it in a large pot and it is compact in habit. The silky grey buds of winter burst early into pure white waterlily blooms that are more resistant to the vagaries of the weather. I often use this in London gardens where it blooms early. It always features in my books and is a star plant in my course Shrubs: Making the most of them in your garden.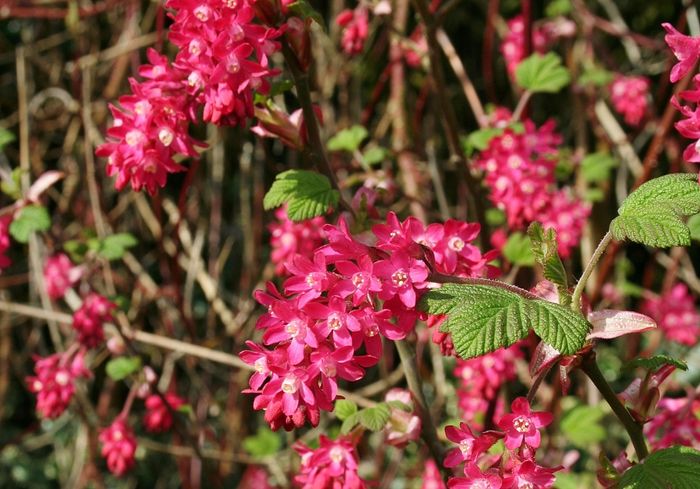 Flowering currants, ribes, are enjoying a revival in popularity. They are wonderfully retro to those of us that remember them in the gardens of the 60s and 70s. Flowering as the leaves unfurl they have a certain charm and are welcome early colour. These fall into the category of flowering shrubs that you prune immediately after flowering. Cut out some of the stems that have bloomed and leave new shoots to develop from the base of the plants. Ribes 'Koja' is a good one to plant alongside unfurling purple leaves or to brighten up heavy evergreens.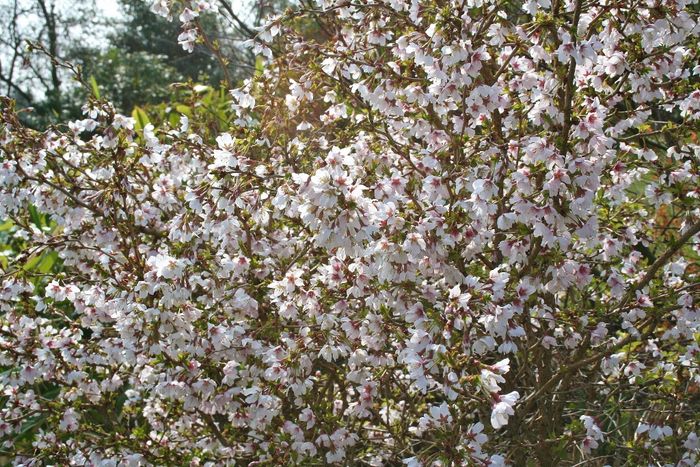 Prunus 'Kojo-no-Mai' is a classic for those that love blossom, but don't have room for a tree. It's a great one for a large pot and has the bonus of great fall foliage in autumn. Around Easter (if it is early) it bursts into a cloud of delicate blooms on the bare branches. This is a shrub that does not need pruning, but if you want to influence size and shape you should prune when the plant is in full leaf. I cover pruning extensively in my book, The Creative Shrub Garden and in my course on shrubs at MyGardenSchool.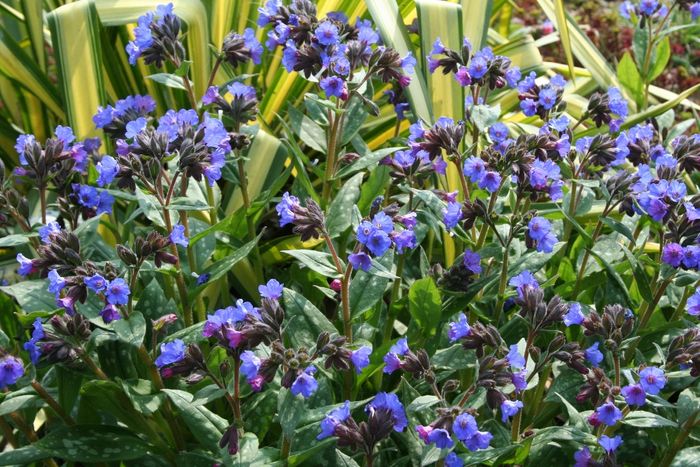 Pulmonarias, lungworts are spring flowering shade lovers and brilliant for underplanting deciduous trees and shrubs. They provide welcome early colour and are a valuable source of nectar for early insects, especially bumblebees.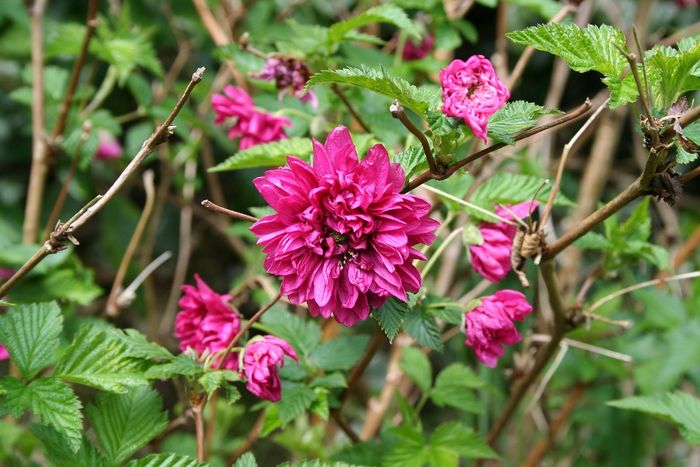 Rubus 'Olympic Double' is a great shrub for a difficult site. It suckers, so can spread a little if you let it. Mine seems to remain obediently in one space and produces its fabulous cerise blooms from very early spring onwards on bright tan coloured stems with fresh green blackcurrant scented foliage. This is another that benefits from the removal of some of the flowered stems to leave room for new growth. A great one for clay and light shade under trees.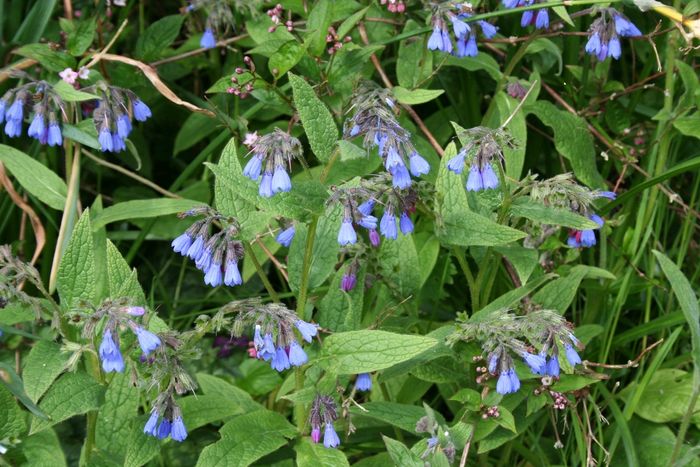 In a tough growing situation the comfrey, Symphytum causcasicum is really worth looking out for as ground cover under shrubs, even evergreens like rhododendrons. It is similar in character to a pulmonaria, but taller. Yes, it spreads, but surely that's what you want from a groundcover plant. I love it under the rubus: great colour combination and very bee-friendly too.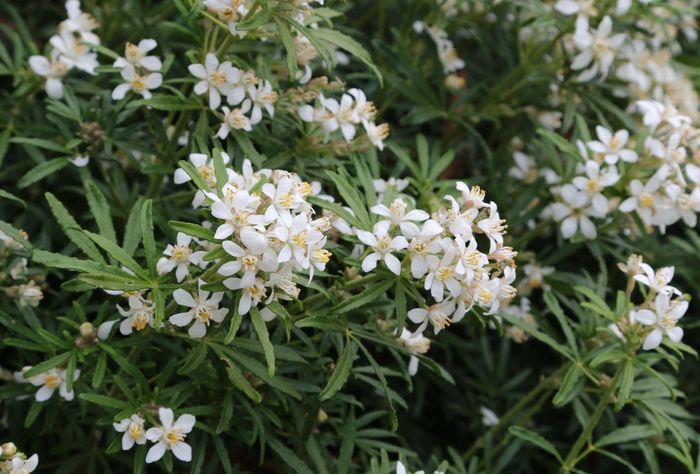 I never really think of choisya as a spring flowering shrub, but it does bloom early and gives an encore in late summer and autumn. For small gardens Choisya 'White Dazzler' ticks all the boxes: evergreen, free flowering, fragrant, good on any soil and compact. Pretty, finely cut evergreen leaves and profuse white flowers. What's not to like?
To learn more about shrubs and how to make the most of them in your garden join me on my online course Shrubs: Making the most of them in your garden. Happy gardening!
Stay inspired
Get FREE Gardening tips and ideas from our experts in your inbox.