Garden lighting; add a little magic after dark with solar lighting
By Andy McIndoe •
I've always liked the idea of a little garden lighting, but was initially put off by that warning: "only connect to an outdoor socket installed by a qualified electrician". I'm sure I'm not the only one that recoils with the thought of the expense and the hassle. That's probably why my one set of low voltage mains powered outdoor lights are connected to the socket in the conservatory, with the cable trailing out of one of the windows! Hardly the most efficient installation you've ever seen.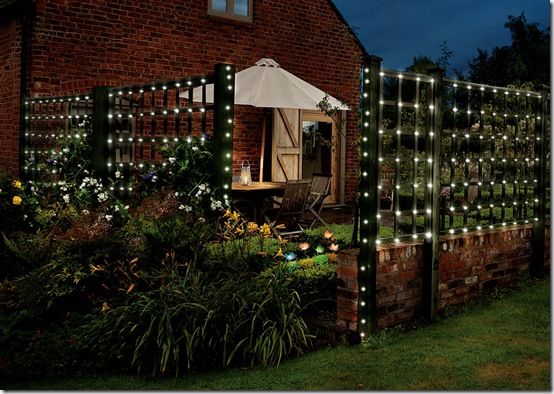 Our first house was a small new-build house with kitchen diner at the back, opening onto a small split-level terrace garden. A little outdoor lighting would have extended the indoor space in winter and summer, giving us an attractive picture to look at after dark, rather than black windows. When we were outside in the evening we tended to rely upon the light from the house, rather than lighting the garden as an outdoor room.
Our second house was a country cottage where the back garden wasn't visible from the house. The back door led to a courtyard, which we used whenever the weather was fine in summer to eat outside or to team up for drinks with the neighbours. We had an outdoor light which was just about sufficient and sometimes we used candle lanterns. However some low level lighting under the plants and maybe some pea lights through the vine on the fence would have transformed the space. At that time they would have had to be connected to the mains, so needless to say it never happened.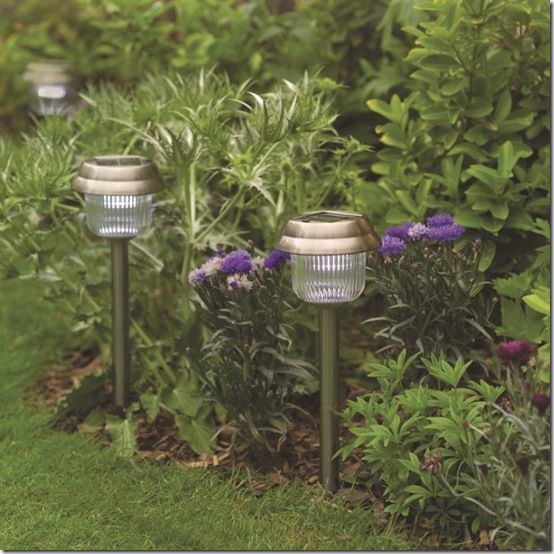 Today there is an alternative: great value solar garden lighting that needs no mains supply and is installed by just taking it out of the box and putting it in position. A photo-electric cell charges the battery during sunlight hours and the light switches on automatically when it gets dark. It isn't designed to floodlight your garden, but remember that at night a little light goes a long way and the garden should be a restful magical place at any time, never a theme park. And don't work there is an off switch if you need to use it.
So maybe it's worth considering the reasons for installing garden lighting in the first place:
To mark a path and to provide enough light to get from the car to the front door
To provide an alternative to candles on outdoor dining furniture
To add a touch of magic around an outdoor seating area
To highlight individual plants, trees, containers, statues or other features.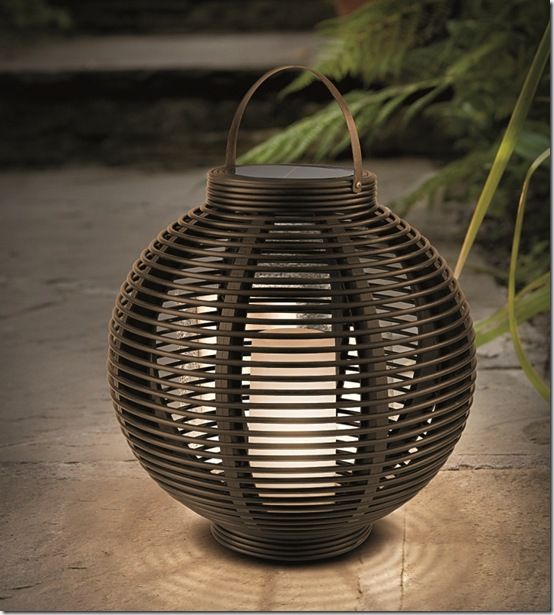 My first experience of garden lighting was at Christmas a few years ago when I purchased a set of Gardman solar powered pea lights. These were very inexpensive led lights that run off a small solar power unit with a ground spike. I installed them outside the front door and twined the lights though the stems and foliage of the trachelosperum; the evergreen climber that frames the porch. The family was sceptical of my promise of a magical sparkling display. After the first day the light display lasted a couple of hours into the evening. However after a fairly sunny week they soon started to sparkle right through the night and were often still alight when I left for work the following morning. Don't get me wrong: this wasn't Blackpool illuminations but it was just what was needed.
Some of the most popular lights in the Gardman range of solar lighting are the simple post lights that you can use along the edge of a path to light your way. These provide the light just where you need it at ground level; unlike many expensive mains operated installations that give out too much light at waist level, distracting you from looking at where you are going.
I love to use subtle light in amongst plants, particularly those with reflective leaves such as astelias and phormiums, any anything with movement, especially bamboos and grasses. At Chelsea Flower Show we use uplighters to highlight the stems and lower branches of trees which give the planting definition at night. This lighting does not need to be strong; it just needs to be well positioned.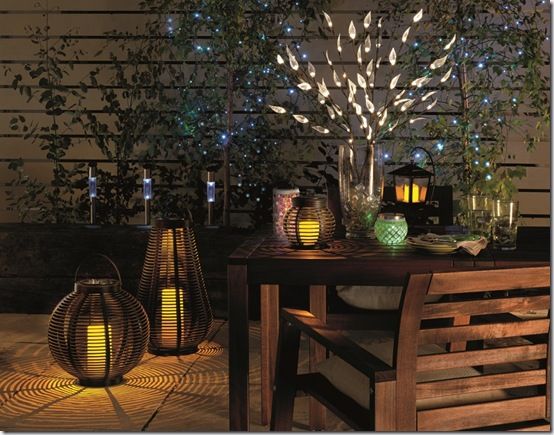 Gardman light branches are a particularly exciting development in solar lighting. These gently a scending stems of leaf-shaped lights would be perfect amongst tall grasses such as miscanthus. I also like the idea of them rising out of ferns and hostas. They are ideal in a small contemporary garden, courtyard or balcony and I intend to try them in tall planters underplanted with abundant green foliage.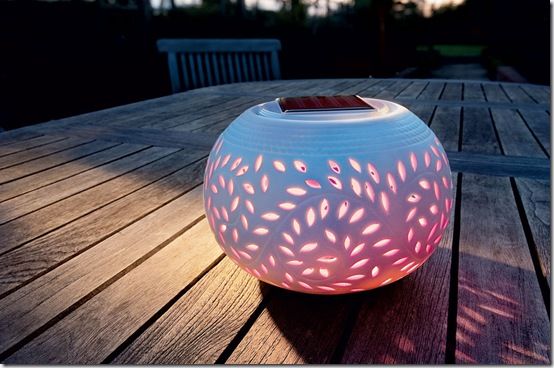 If you haven't tried solar powered garden lighting and are maybe sceptical of its value I do recommend you give it a go. It will have a more profound effect on the garden than you think. It will add another dimension to your outdoor space, whether you go for a string of led fairy lights, a few post lights or some magical butterfly border lights.
Stay inspired
Get FREE Gardening tips and ideas from our experts in your inbox.