Garden Photography: An Eye Out For Weather
By Andy McIndoe •
Tips on garden and plant photography by Philip Smith – founder of International Garden Photographer of the Year
Wind rain, sun and cloud; all essential ingredients in powerful garden and plant photography. Quite often if I'm running a workshop in the summer I will arrive at the venue just after the best part of the day has gone, when the sun is climbing in the sky and the heat bouncing off the paths. "What a lovely day for it!" everyone says and I smile through gritted teeth.
Photographing outdoors in summer is a challenge; a wonderful challenge. Maybe it's the infinite variety of weather which is so fascinating. I write this on a day which started as a humid early morning with heavy grey skies, then moved onto a sweltering lunchtime under an ultramarine sky, and with a prediction of rain this evening.
I do enjoy the weather and how it works with what I love to photograph. Photographing plants under cloud cover is a very different experience from, say, the combination of sun and rain. So being as certain as possible about what the weather will be doing at any hour of the day is a very important part of preparing for a shoot.
I have about three sources for weather forecasts that I regularly look at to try to predict when the conditions are right to photograph. In the UK I use the Met Office http://www.metoffice.gov.uk/ but similar resources are available wherever you are in the world.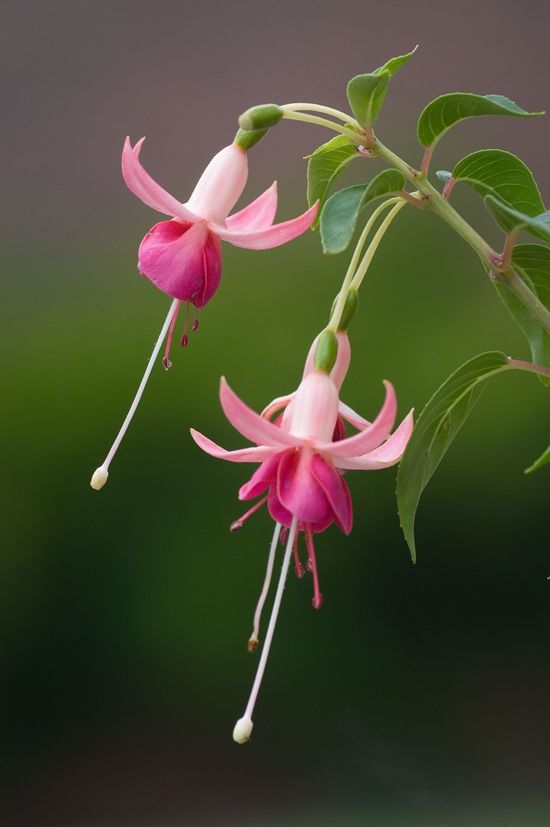 Fuchsia 'Falklands' – The soft light of a bright overcast summer day can reveal the most delicate of textures and colours. Photograph: Philip Smith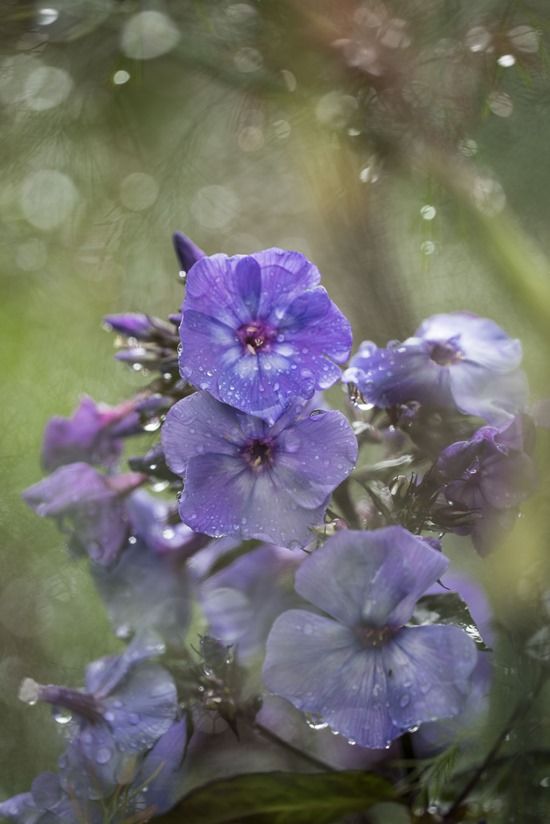 I shot this Phlox paniculata 'July glow', shortly after a shower of rain, through a group of feathery fennel plants where the rain drops were suspended from the fennel fronds. Photograph: Philip Smith
Many of us like to visit fine gardens in the summer. These are most often open from midmorning to late afternoon. During these times the sun is high in the sky, creating shadows underneath petals and foliage. These shadows will seem much less intrusive to our eyes and brain than they will in the photograph.
However much we pay for them, our cameras cannot easily deal with a wide range of contrasting tones in a scene. So we are liable to lose detail in the shadow areas and, at the other end of the scale, to lose highlight detail. High Dynamic Range imagery can help us; but that's a subject for another blog post.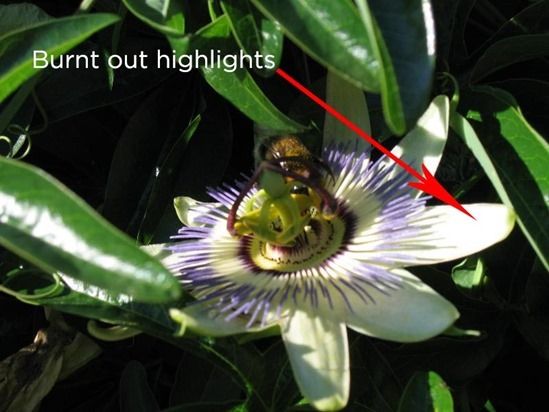 This is an entry to International Garden Photographer of the Year a few years ago. It is a good example of what can happen in bright overhead sun. The shadows falling across this passion flower make it hard to make out the form of the flower.
The photographer will not have seen the shadows to be as dark as they appear here – nor will he or she have seen the loss of detail in the highlights bouncing off the shiny foliage.
In summer it is often best to look for conditions where the sun is lower in the sky, or if there is thin cloud cover. This often means early mornings, yes, I do mean early ( I often start a 5 am), or late evenings. At these times the sun is weaker and our cameras can handle the dynamic range more easily.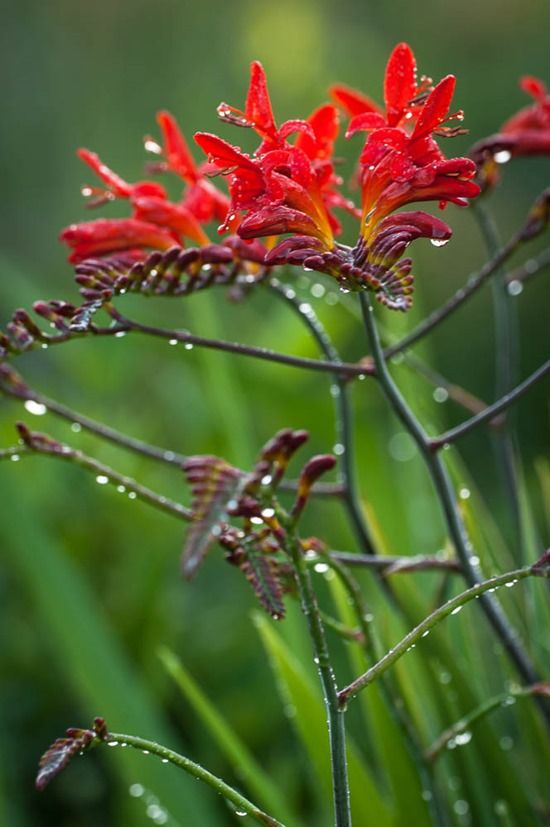 If you are planning a midday trip out, then a day of thin cloud cover will not only lessen the shadows and highlights, but you will get a richer rendition of accurate colour as well. A bright, overcast day is like working in a vast indoor studio with white walls and very soft lighting; yummy!
But the other important reason for photographing in the early morning is the stillness. A stiff breeze is enough to make photographing plants much more difficult. If I am working on a professional commission, if I find the wind is more than 10 mph (17 kph), I just stay at home on get on with the processing backlog.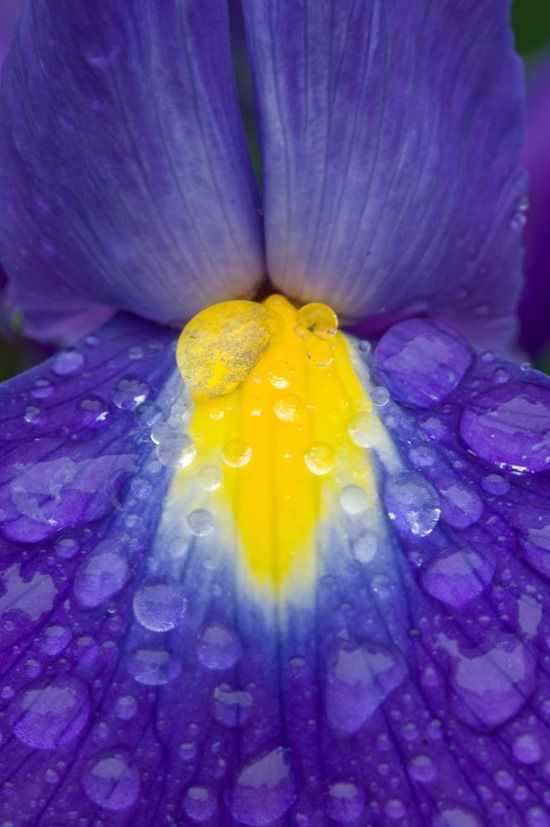 This stillness is not so common later in the day. The other evening everything looked set fair. I went out to photograph a beautiful wildflower garden with swathes of native species. I got there about 7 p.m. to find the wind had got up and all the ox-eye daisies were swaying about all over the place.
Yes you can use a faster shutter speed to freeze the movement, but tall plants often look 'wrong' if they are frozen in unnatural contortions. And yes, I could slow the shutter speed and let the movement happen and get some lovely impressionistic blurs, but that's not what I was after in this particular garden. I chose a quieter spot, waited for a lull in between gusts and held my breath...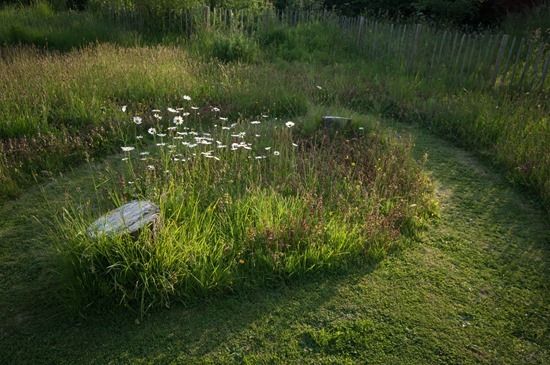 Ox-eye daisies in wildflower garden. Photography: Philip Smith. Courtesy: Colmers View
Once you are aware of the variation in results you get from various weather conditions, you can use this awareness to your advantage in planning photography trips to public gardens. A project you can do to increase your knowledge is to pick a single subject in your garden, window box, a local park or roadside.
Over a week, photograph it at various times of the day and in various weather conditions. Note down the prevailing conditions. If it's sunny, try photographing the subject with the sun in front of the camera as well as behind. At the end of the week, sit quietly at the computer and review the work and notice the differences, noticing particularly what happens with tones, colour and texture.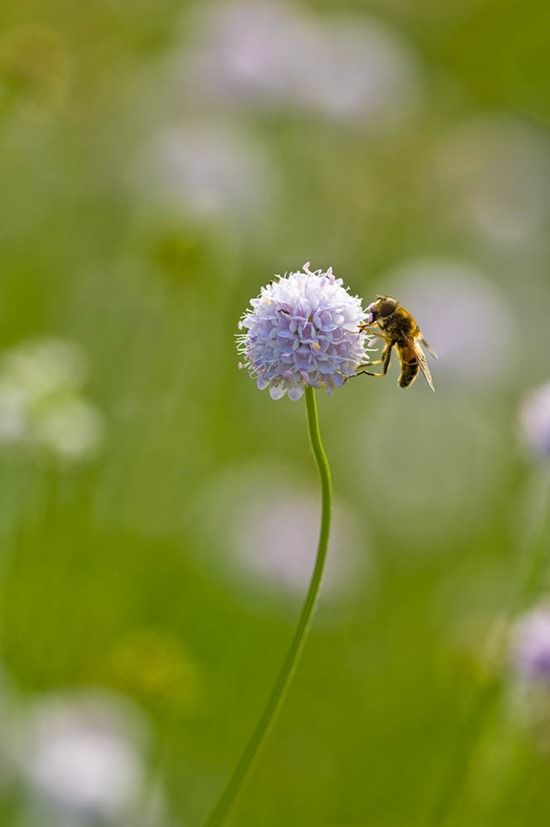 Once you build up awareness of how light affects your photography it will become second nature and your photography will improve no end.
Philip Smith is a professional photographer specialising in gardens and plants. He is the founder of International Garden Photographer of the Year.
Philip runs workshops in the UK and overseas. His next workshop 'Better Garden Photography' is in London at Chelsea Physic Garden on September 3rd.
Tel: 0207 3525646, Email: enquiries@chelseaphysicgarden.co.uk or go to
http://chelseaphysicgarden.co.uk/learning/walks-talks-workshops/
International Garden Photographer of the Year is the world's premier competition for garden and plant photography. It is run in association with the Royal Botanic Gardens, Kew. This year's competition is now open – top prize is £7500. For full details go to www.igpoty.com
Stay updated
Receive free updates by email including special offers and new courses.