MyGardenSchool Course: How to Design & Build a Treehouse

Expert: David Parfitt
Q. What qualifications route did you take to realise your career?
I studied an Arts foundation and a 3 Dimesional Design degree, followed by 30 years experience as a Designer-maker and Sculptor.


Q. Please explain in detail what students will learn during your course
This course covers creative approaches to the design of treehouses, along with the basic structural and material considerations of treehouse construction, as well as practical building techniques and ways of surveying potential trees.

Q. What's the first thing you teach your students?
The importance of exploring possibilities through the design process in order to arrive at informed solutions.

Q. What qualities do you need to succeed in your industry?
Creativity and flexibility are the main qualities that are needed, as no two trees are the same. It also helps to have a love for working outdoors.

[caption id="attachment_755" align="alignnone" width="550" caption="The Amazing Drawings of David Parfitt - TreeHouse Expert"]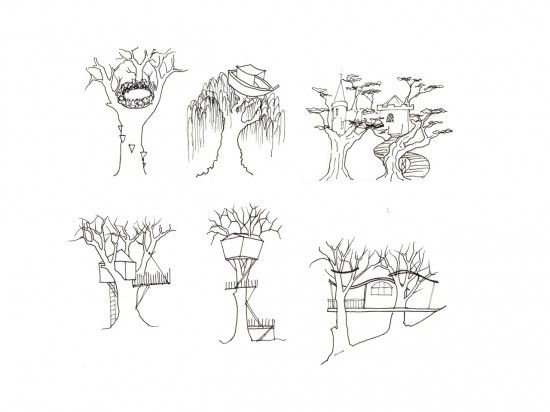 [/caption]

Q. What are the benefits of studying your subject?
Studying treehouse design will give you an insight into a very particular approach to working in wood, one that combines architectural processes with organic forms, this can be the gateway to a creative approach to building small structures of all sorts.

Q. Please explain why you love your subject
Treehouse design combines both a formal structured approach and an informal ad-libbed approach that makes the work continually challenging and intriguing.

Q. What skills do your students have by the end of the course?
At the end of the course students will have developed skills in: surveying trees for structural suitability, methods of annotating design drawings, reading a trees environment for suitable design options, exploring multiple iterations of design possibilities, planning and constructing basic structures, deciding upon suitable materials, seeking further expertise.

Q. What do students normally do once they've finished their course?
Students usually go on to construct treehouses.

Q. What's the best way to go about getting a job in your industry?
As there is no formal route into the industry, most successful treehouse builders begin their own businesses.

Q. Can you describe a typical day in your working life?
No two days are ever the same, but my tasks are usually divided between; working on-site constructing, in my studio designing or liaising with clients.


Q. What advice do you have for people interested in studying a course like yours?
The skills required for designing and building good quality treehouses straddle many different disciplines. A course such as this one will give you a very good insight into how the various roles interrelate and combine to meet the needs of the task. While you may choose to specialise in, for instance, the structural aspects of treehouses, a thorough understanding of the aesthetic and material considerations are essential - this course seeks to cover every aspect of the work and provide a grounding for further specialism.