How To Control Aphids & Other Garden Pests Naturally
By Andy McIndoe •
Organic Pest Control with Beneficial Insects and Sprays
Sponsored by Neudorff – Natural Gardening
As soon as the garden springs to life, so do those insect pests which can damage your vegetables and flowers. Sap sucking insects, especially aphids are attracted to the young soft shoots, stems, leaves and buds.
They cause stunted disfigured growth and severe infestations can be very harmful. Most of us resist using chemical solutions, especially on food crops.
It is also important not to damage the natural predators: other insects and animals that feed on aphids and other insect pests: these are the best natural solution.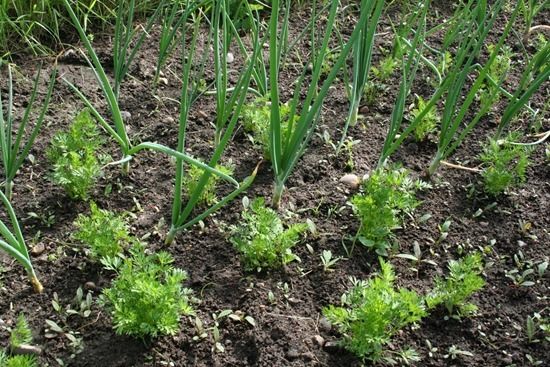 I'm sure many readers have their favourite natural remedies. These include tomato leaf spray: an infusion made from tomato leaves which releases the natural alkaloids in the leaves which are toxic to aphids. This infusion is sprayed onto the infested plants and should kill aphids on contact, but do little harm to beneficial insects.
An infusion made from garlic is also effective in repelling the pests. If made as a garlic oil spray however, with soap as a wetting agent, it may be toxic to beneficial insect as well.
The simpler alternative in the vegetable garden is to grow garlic and other members of the onion family between the crops you are trying to protect. Onions in between carrots help to protect from carrot root fly as well as repelling aphids.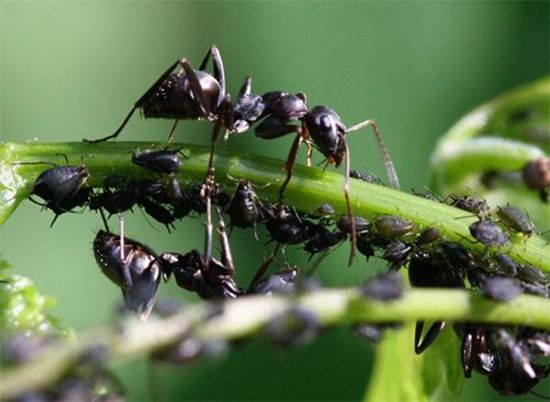 Ants are attracted to the honeydew excreted by the aphids. That's the sticky deposit you find all over leaves and stems. Ants protect and "farm" aphid colonies, keeping other natural predators away.
Dishes of honey are sometimes used at the base of vulnerable plants. These attract the ants, leaving them exposed to attack by predators: other insects and birds.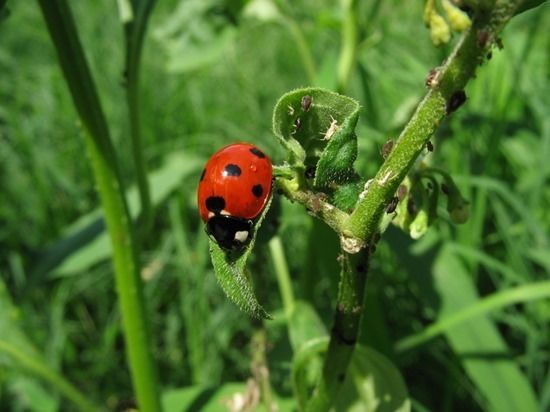 Aphids are food source for lacewing larvae and lady bugs. These are natural predators and should be protected and encouraged in the garden.
An insect hotel is a great way to provide shelter for these creatures and will really help to establish them in your garden.
Neudorff specialise in organic and environmentally friendly pest control and have a range of insect "flats". These are attractive little dwellings, specially designed to house certain types of beneficial insect.
They are ideal for those wishing to encourage certain species and for gardeners who do not have the space for a full size insect hotel. Children love them and they are a great introduction to the relationship between plants and insects.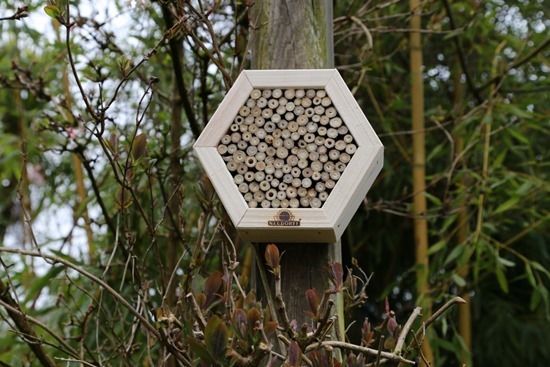 Insect flats can be sited on walls, fences, posts or pergola uprights anywhere in the garden, as long as they are in a sunny, sheltered position. Ideally they should face the sunniest aspect and should be positioned more than a metre above ground level.
Once in position they should be left undisturbed and should never be brought indoors in winter; if overwintering insects or larvae are present moving them indoors could be fatal.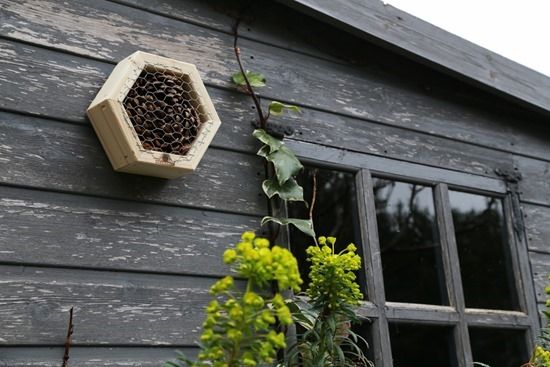 Neudorff insect flats can be used individually, or they can be clipped together (clips supplied) to make a more comprehensive insect dwelling. This looks really attractive and would make a feature in any garden, however large or small.
It really doesn't matter whether it is positioned on a wall with climbers or vegetation, as long as it is sheltered.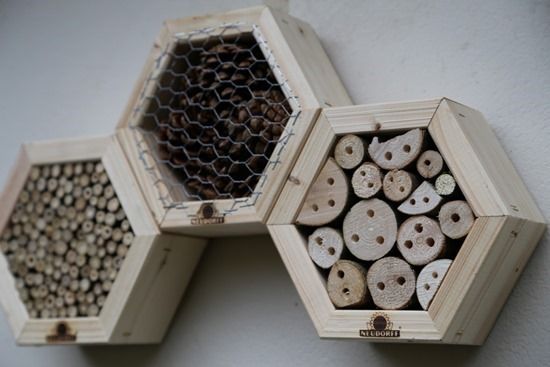 As an added attraction to beneficial insects it is a good idea to make sure that your garden has a good supply of plants that attract lacewings and ladybugs: dill, mint and fennel are all popular with them.
These are easy herbs to grow and easy to incorporate in your vegetable garden or flower border.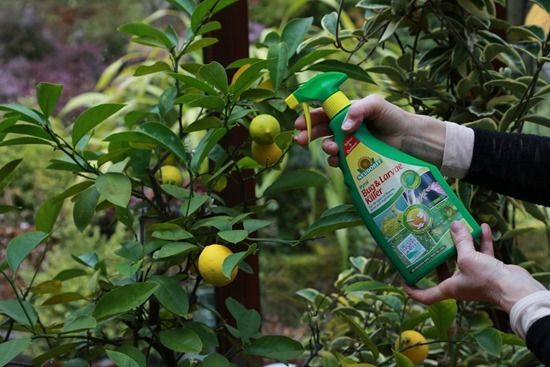 Sometimes you do have the need to spray with a pesticide. Here again there are natural solutions which are very effective.
Neudorff Pyrol bug and larvae killer is based on natural pyrethrins. It is ideal for use in greenhouse or conservatory or for spot treatment outdoors.
Always spray early in the morning or late in the evening when flying insects are largely inactive. Even though this is a low-impact natural insecticide it is best to avoid direct contact with any insects that could be beneficial.
For more information about Neudorff Natural Gardening visit http://www.neudorff.com/index.php?id=1260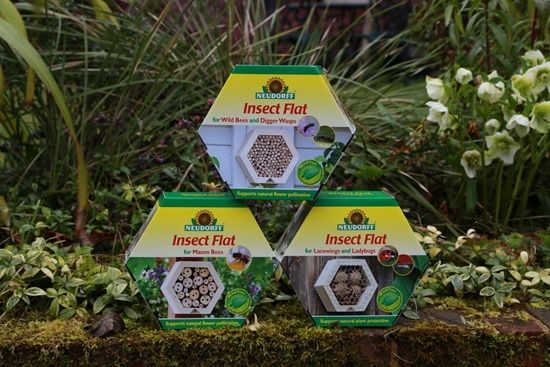 Easter treat from MyGardenSchool
From Thursday 2 - Monday 6 April (inclusive), MyGardenSchool are offering 10% off any 4 week online gardening course with the code: MGSEASTER.
For UK residents only, anyone who books a course using this promo code will be entered into a prize draw to win one of five sets of three Neudorff Insect Flats - a perfect home for the beneficial insects in your garden.
We also have 10 packs of delicious chocolate Easter treats from The Raw Chocolate Company to give away, and 15% off their products with the code Garden1515, valid until the end of June 2015.
Stay updated
Receive free updates by email including special offers and new courses.