Poppy Cottage; A wonderful Cornish Garden for all seasons
By Andy McIndoe •
I visited Poppy Cottage, a private garden on the Roseland Peninsula, Cornwall, Southwest England for the first time at the beginning of April this year. It was a cold, damp spring morning with a fresh wind and I was leading a Hillier Gardening Club garden tour of around forty garden enthusiasts. Despite the low temperatures and leaden skies the welcome could not have been warmer. It's always true: it's the gardener that makes the garden, and Tina and Dave's enthusiasm and love of their plants and garden is reflected throughout this charming little plot. Tina quickly explained that the garden had been just a narrow strip as wide as the cottage, but they had been able to acquire some adjacent land to extend and realise their dreams.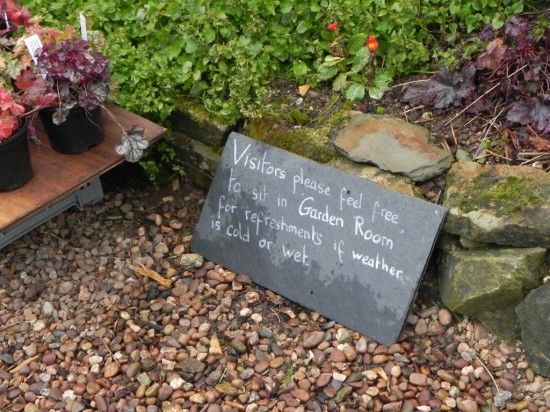 The beds were immaculately cultivated and edges neat, but there was nothing "twee" about the garden. A great variety of trees, shrubs and flowerbulbs provided plenty of interest and there was the promise of abundant herbaceous to come. A clever layout means there is masses to explore and discover and our visit went by all too quickly but not without time to enjoy home-made cakes and coffee. Oh yes, I nearly forgot: they breed ducks and chickens, a great variety of pretty, wacky and irresistible ones. It's funny how livestock of any type steal the show. With us it's the cats: visitors to our garden always take more pictures of the pussies than they do the plants. At Poppy Cottage it's the chickens!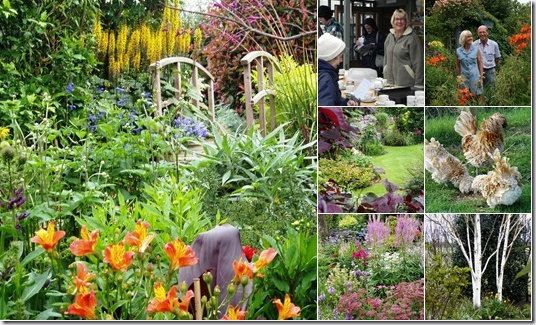 I wanted to know more about Dave and Tina's garden and their lives in gardening. I'm delighted to welcome them to the My Garden School blog.
So how did you end up in Cornwall in the first place?
Tina: "I moved from Lancashire in 1989 with my husband who was in local government and relocated to Cornwall"
Dave: "I moved down to Cornwall in 1985 to take up a job at a garden centre in Par"
How did you both get into gardening and how long have you been hooked?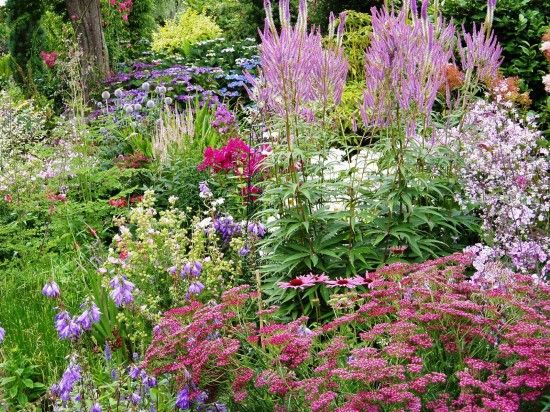 Tina: I went to work at our local garden centre on leaving school in the village in Lancashire, North England where I grew up and been gardening ever since.
Dave: My parents were both keen gardeners and I would often help them with jobs as a young boy. My first job, as a lad of 16, was at Wards Nursery, Sarratt, Hertfordshire, England, where we grew the most fantastic Dahlias. I am now a self-employed gardener, looking after other gardens throughout the Roseland peninsula
Did you start with an overall plan for the garden, or has it evolved?
We moved into our cottage in 1998; it was in need of massive refurbishment but the garden came first. The plot was only 12 feet wide and 250 feet long, so we set about creating a series of small rooms and chicken pen for what were then Tina's pets! We crammed as many plants in as we could, which was a good thing in hindsight as when we managed to buy some more land from our neighbour in 2003. We moved the now rather too large plants into the new plot which is an extra 50 feet by 450 feet. This we split into several smaller 'rooms' and Tina set about colour-theming them. So did we have an overall plan? Well yes and no, it evolved and still is!
Where do the chickens and ducks fit in? Which came first the chicken or the
garden?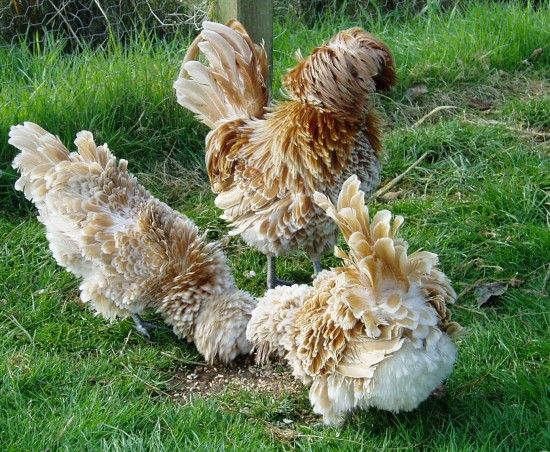 When we got together Tina said 'Take me, take my animals' so we have lots of chickens which are Tina's pets, they are mostly rare breeds or just unusual looking birds. We have added crested Appleyard, Call and Mandarin ducks and with the extra land we have room for a pond for them all. Dave says the eggs are really great for cake baking and the birds are good fun to watch when you have a spare five minutes!
Did you develop the garden with a view to opening it to the public?
NO, NO, NO, Opening was definitely an afterthought. This is our garden created for us, but we started selling our excess chickens and ducks and people would ask as they came up to see them 'Do we have to pay to come in here?' We said, 'no, not yet' and a seed was sown.
Later Tina's physical health deteriorated and she needed to give up working in other gardens, so we decided to open to supplement our income.
Cornwall is known for its great gardens. What makes Poppy Cottage special and what do people like about it?
We were highly delighted to be nominated for 'Cornwall Garden of the Year', up against the likes of Tresco, Trewithen' and the winners 'The Lost Gardens of Heligan'.
When we planned Poppy Cottage Garden it was to give us colour all year round, so when we went up the garden to let the chickens out and feed them we always had something to see.
The comment we most often get is "We can relate to your garden, unlike some of the great gardens were a single plant would fill our space". The structure of lovely trees and shrubs form the backbone, which is under planted and crammed with bulbs and herbaceous to extend the interest and provide all year colour.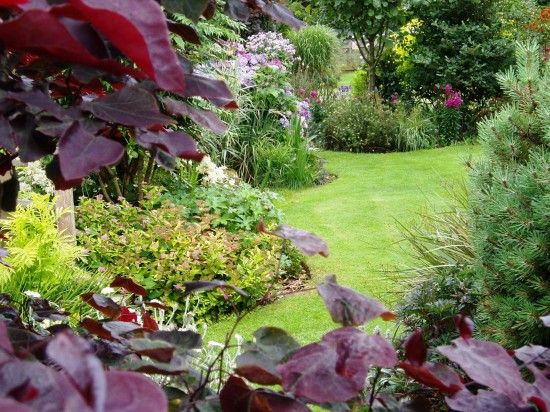 Are you both into the same types of plants? Do you agree on everything you plant in the garden?
No, well yes......
Tina loves the perennials and bulbs and Dave likes trees and shrubs and dahlias.
This gives us the best range of plants to choose from. It took Dave a while to convince Tina to incorporate the dahlias into the planting, as they can get infested with creepy crawlies and Dave's colour sense is not that good! But generally we agree on most plants.
What are your three star performing plants in the garden?
Tina: Salix x sepulcralis 'Darts Snake', salvias and lobelias. The salix is a fantastic structure plant and the salvias and lobelias give colour to the garden for a long time and we have built up quite a collection of these lovely herbaceous plants.
Dave: Betula utilis var. jacquemontii 'Doorenbos' , Cercidiphyllum japonicum, and of course my dahlias.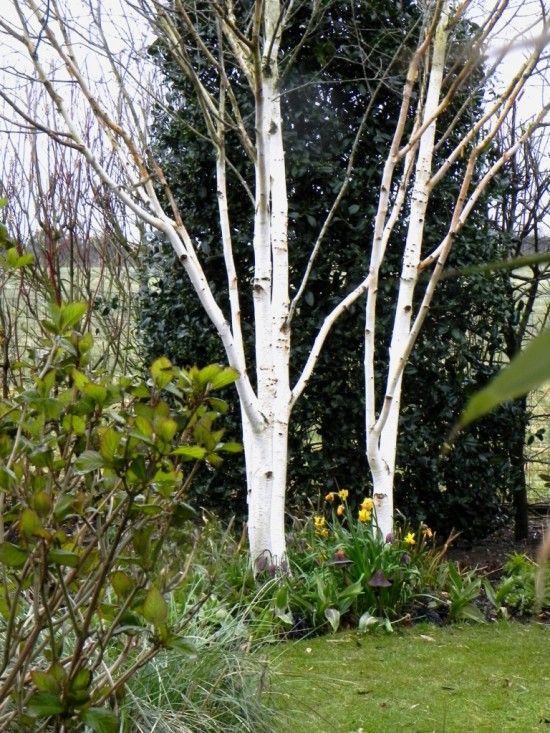 When would you say the garden is at its best? What's your favourite season?
This is a very hard question to answer as it changes almost week to week. We love the spring, when all the snowdrops burst along with the Christmas roses and the rest of the bulbs. But come summer, when the herbaceous plants are all in flower, what more can you ask for? Autumn arrives and the garden takes on a completely different look, with all the wonderful russet colours and even the winter brings the fantastic silhouettes of the trees and shrubs to the fore.
I don't suppose you have much free time but what are your other guilty pleasures apart from gardening?
Tina: Walking in the country, visiting gardens and watching wildlife.
Dave: More gardening and then some music.
Andy's comment: Poppy cottage is definitely a garden that I plan to visit anytime I'm in Cornwall. As Dave and Tina say it offers something different at all times of the year. I'm just hoping for a little sunshine next time I visit, but even if not I know I'll get a warm welcome.
Visit the Poppy Cottage website
Stay updated
Receive free updates by email including special offers and new courses.