PRESS RELEASE: MYONLINESCHOOL WIN GOOD WEB GUIDE AWARDS
By Alex N •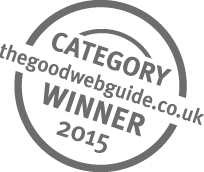 MyOnlineSchool is delighted to announce that MyGardenSchool and MyPhotoSchool have both won awards at The Good Web Guide Awards 2015.

In a ceremony that took place at the Royal Institution of Great Britain in London on Monday 16 November, MyPhotoSchool were announced winners of the 'Education' category award for the second year running and MyGardenSchool were announced winners of the 'Garden' category award for the first time.

Phil Thompson, Business Growth Manager at the Business Growth Service and The Good Web Guide Award judge, says: "MyPhotoSchool has managed to create a website with both style and substance. As expected, the visuals are outstanding, but they have not just relied on this to enhance the customer experience. The structure and layout of the website is very user friendly and I will look forward to seeing how the business grows over the next few years."

Arabella Dymoke of The Good Web Guide, says: "MyGardenSchool provides such a great opportunity for novices and the more experienced gardener to hone their skills within its stylish online platform."

Partnered with The RHS, BALI, APLD, Daily Telegraph, Guardian and Mumsnet, in February 2015 MyOnlineSchool announced new seed funding of £450,000 from a powerful team of investors, including Leaf Investments, Howzat Partners, Stephen Warshaw and several Angel investors. MyOnlineSchool concentrated this funding into accelerating the production of their high-end online vocational and hobbyist courses, advancing the design of their responsive virtual classrooms and websites, and increasing their portfolio of schools.

MyOnlineSchool is unique in that they offer students weekly video tutorials and 1-2-1 feedback with assignments set and critiqued by world leading experts in their field such as John Brookes MBE (world renowned garden designer), Paula Pryke OBE (London florist, 17 floristry books published), Michael Freeman (Amazon's no 1 selling photography author) and many more.

Tutors are on hand in the virtual classroom throughout the courses for any questions and advice. The courses take up to 20 students each month and the online classroom is a great place where students can meet and liaise with other enthusiasts. Students also receive a downloadable booklet and if they successfully complete the course, a course completion certificate and badge for their own website or blog. Tutorials are available to view for a year after they have been purchased. The courses run every month throughout the year.

- ENDS -

Notes to Editors

MyOnlineSchool went live in 2011 and is privately owned by Elspeth Briscoe (ex eBay, Skype) and Duncan Heather (Oxford College of Garden Design). Four to eight week online courses start at £120.
Stay updated
Receive free updates by email including special offers and new courses.