Artificial Grass – Seriously?

Mention artificial grass to anyone and AstroTurf will spring to mind. The two have become synonymous, despite the fact that AstroTurf is a brand name, originally of the Monsanto product produced for the Astrodome in the 1960s. The various types of artificial turf available today have come a long way from the first generation products that were used pretty well exclusively for sports applications. Increasingly artificial grass is used for residential lawns, which many rave about, while others detest.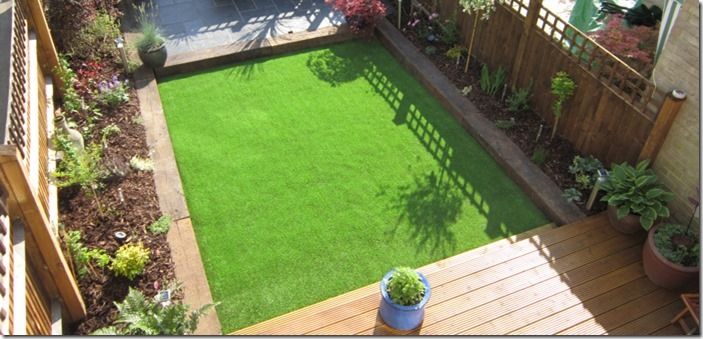 After an exceptionally wet winter of mild temperatures that have encouraged the grass to keep growing, you may be faced with a muddy patch of straggly sward, with little hope of kicking it into shape before spring. If you have a relatively small lawn, a busy lifestyle, young children champing at the bit to get outside, or a dog that keeps trailing mud into the house, the temptation to go for fake grass must be great.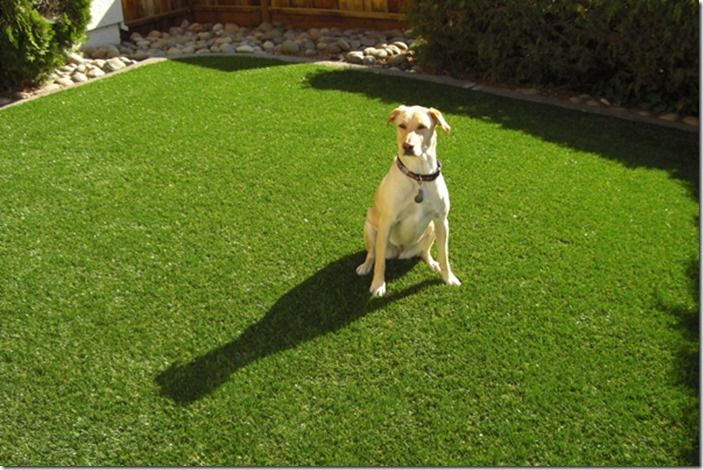 On the positive side artificial grasses now offer a variety of choices that can look remarkably natural. No longer are they that bright, shiny, emerald green, reminiscent of the grass matting in a greengrocer's window display. You can dispose of your mower, you don't need to worry about moss, weeds, bare patches, scarifying or aerating. Your lawn won't go brown in summer, and won't turn into a mass of mud and mushy grass in winter. You can use it pretty well regardless of the weather.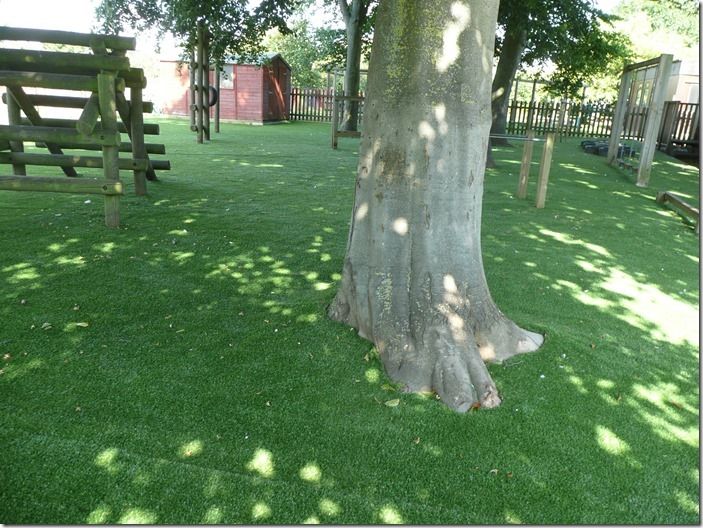 On the down side it does need to be installed properly, and first and foremost it needs to look natural and appropriate in the setting. I stayed in a guest house recently, with a fabulous mature cedar tree in the garden. The owner had replaced the failing grass with artificial turf and was thrilled with the results. I smiled. Yes it was green, and pretty perfect, but when was the last time you saw perfect grass growing under a cedar tree, even up between the roots? To me it looked out of place and quite ridiculous, more like something out of a child's picture book.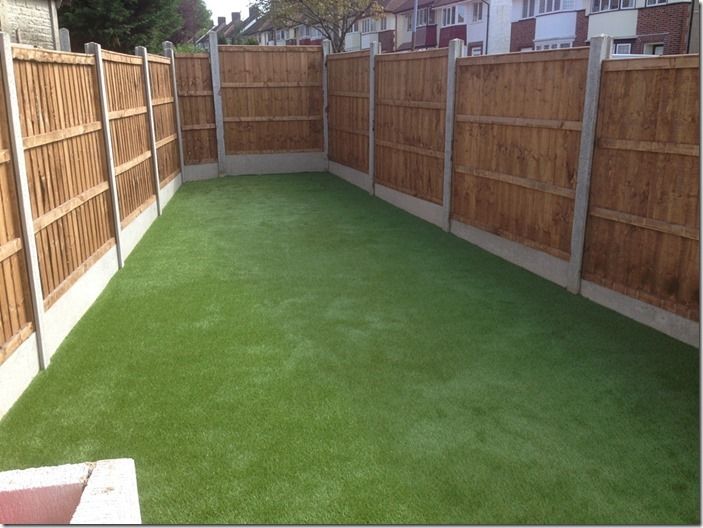 One of the aspects that makes artificial grass look all the more fake is lack of planting around it. In some gardens the entire picture consists of a fence and fake grass. Surround it with some decent planting, even if it's tough and basic, and it would look so much more realistic. In my experience it's is also often laid and fitted in an unrealistic way. You just don't get perfect grass growing in awkward corners. It certainly can't be cut to the immaculate finish that artificial grass constantly presents.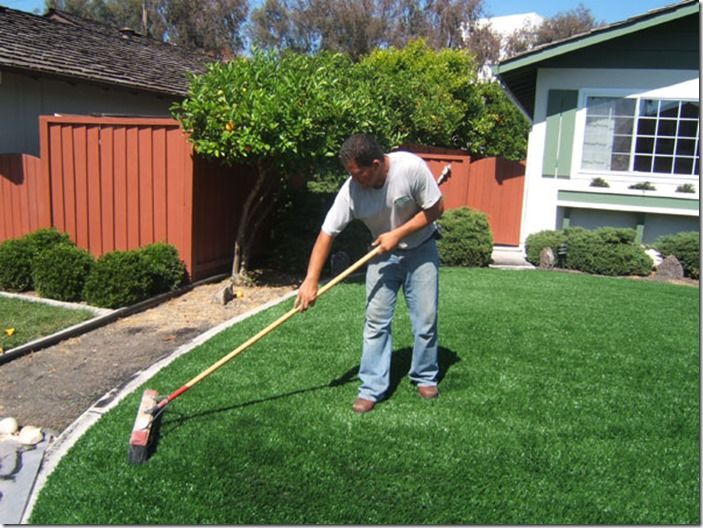 Artificial grass is not maintenance free. It needs sweeping, cleaning and periodic disinfection because pathogens are not broken down by natural processes. There are some concerns over friction injury on artificial grass surfaces, which can be more abrasive than natural grass. There have also been claims of links with cancer, in some cases linked to the infill materials used.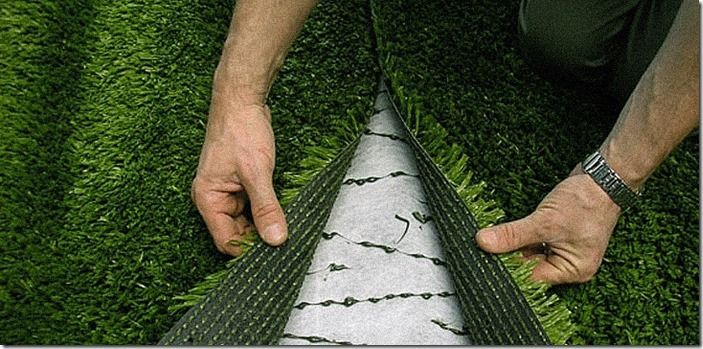 Is it environmentally friendly? It requires no irrigation. However, dependent on what it's laid on, it may present a less permeable surface causing run off. Of course it has no atmospheric benefit and is not biodegradable. At some point it will need replacing. I suppose it is no different from putting down a carpet outside. For those that are looking at their outside space as an outdoor play space for children or pets it is a practical option.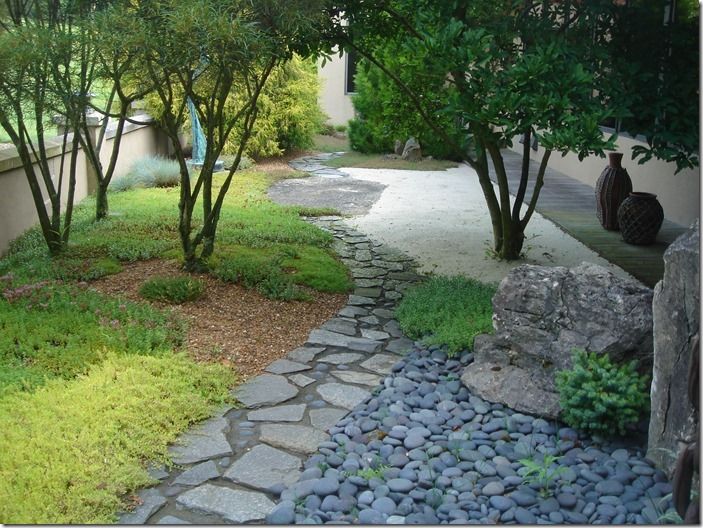 In the context of a garden, personally I would never use it. In a small garden I would rather get rid of the grass and go for gravel with planting. Using creeping thymes, sedum, acaena, saxifrage, iberis and a host of other colourful, prostrate plants I can have a colourful tapestry which changes with the seasons, is permeable and at one with the environment. Still no mower, and probably about the same amount of maintenance as artificial grass. But then I don't need it as an outside play space.

So what do you think? Thumbs up or thumbs down for artificial lawns. I would love your opinions.
Stay inspired
Get FREE Gardening tips and ideas from our experts in your inbox.