Documentary Photography: Weekend Assignment
By Geoff Harris •
There's something I find strangely compelling about looking at good documentary photography. Documentary photography is about telling a story. To do that well takes time. It's all too easy to rush in, shoot and leave with only a superficial interpretation of a subject.

Documentary photography projects can take months, years of diligent hard work: revisiting a subject, getting under its skin and building up a comprehensive record that can be whittled down a tightly-edited representative series of images. I feel tired just thinking about it. The documentary photographers of this world, I take my hat of to you.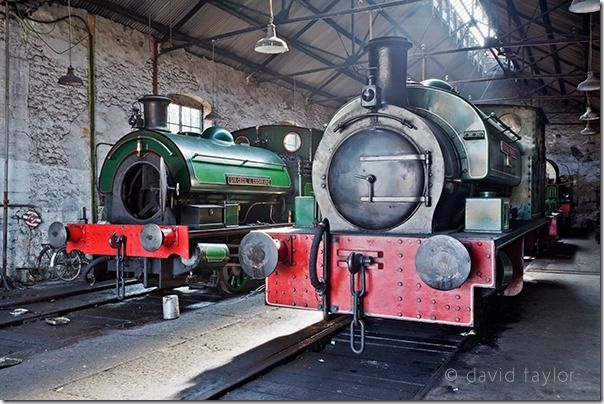 This is the kind of image that I'd use to set the scene for a sequence.

That doesn't mean that us mere mortals can't indulge in mini-documentary projects of our own. And, thanks to social media websites such as Facebook, it's easy to share the results with a wide audience.

The first step is to decide on a theme. The golden rule is to choose a subject that appeals to you. The longer the potential duration of a documentary project, the more likely it is that you'll give up if you're not enjoying the process. Next, you'll need to find out more about your subject; even if the subject is familiar to you, there's always more you can learn.

If you want to work on a landscape project you'll need to think about the best time of year to be out shooting. Some landscapes are good all year round, others may suit one particular season. If your project involves people you'll need request permission to shoot those people and find out when you'll be able to. If you don't get permission, you'll find your project coming to a very swift and unsatisfactory end.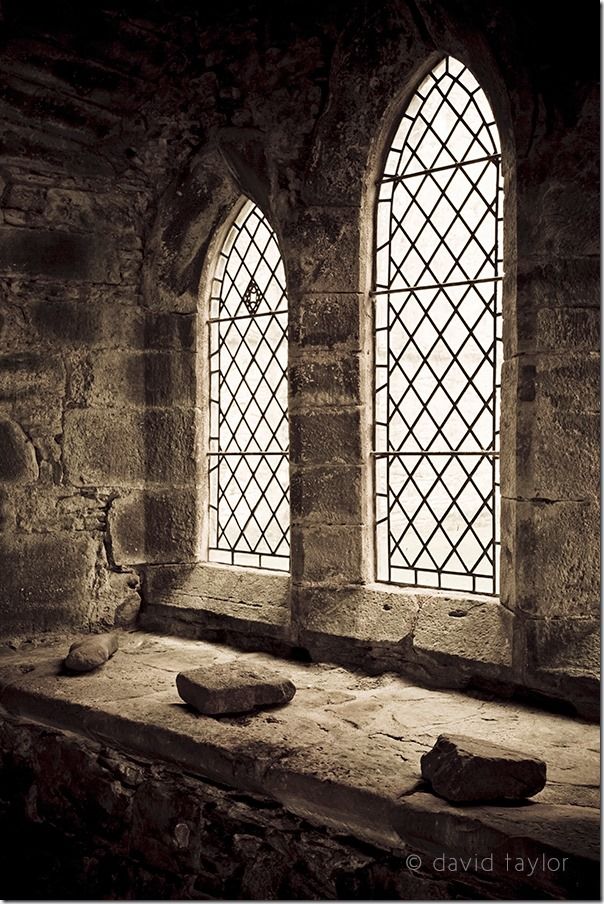 These are a few of the images I shot documenting the life of a café across the course of a day. I tried to shoot the 'bigger picture' as well as more intimate (and tasty) details.

The next step is to plan the images you want to shoot. As already mentioned, documentary photography is about telling a story. Like all good stories you need to set the scene first: establishing context for your subject. This could be as literal as showing your subject in its environment. Wide-angle lenses are excellent for this purpose.

Once you have your establishing shots you can then think about detail. The image above, shot in a local café, is a good example of this. I started with a shot showing the café in its entirety. That's my establishing shot. I then swapped to a short telephoto lens that enabled my to shoot detail: the cakes and sandwiches that the café sells.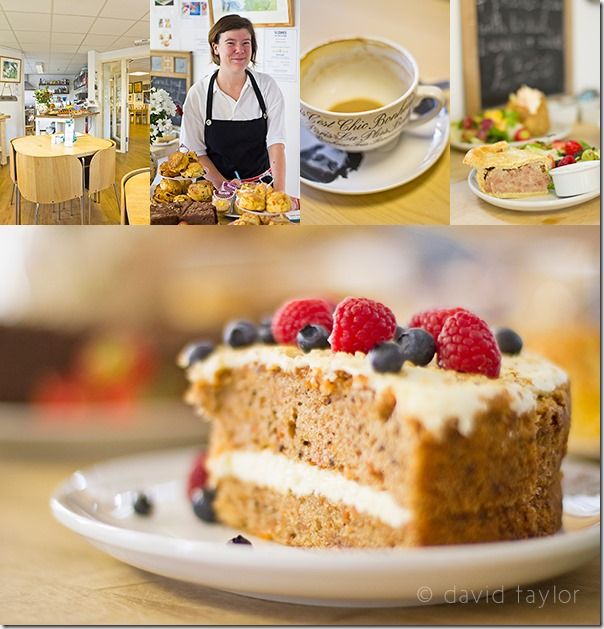 Choose a photographic style that suits your subject. This is one image in a sequence shot in and around a medieval abbey. I thought black and white for the set worked well for this project.

It's a good idea to stick to a consistent photographic style throughout the project. The 'classic' way of shooting documentary images is to use black and white. However, there's no reason you need to stick to this. A lot will depend on what will serve your subject best. What you shouldn't do is let the photographic style overshadow your subject. For this reason I'd steer clear of techniques such as HDR that could draw attention away from the subject of the images.

Once you have a selection of images you'll need to edit them down to a set that work well together and that tell the story as you see it. Your set of images must be individually strong. There's not point in putting in weak images just to pad out the numbers. It's a good idea to revisit your selection after a day or so to see whether you think it still works as a whole.

Finally, think about how you want to present the set. Social media is the easiest route. If you're particularly proud of your work then also consider putting on an exhibition or creating a short-run book using a company such as Blurb.

This weekend's photography assignment is to produce a mini-documentary series of five or six images. Pick something accessible in the time though there's no reason not to think of this as the start of something bigger. Choose the best image and upload it to our FREE Monthly photography competition for a chance to win a free online photography course.
Stay updated
Receive free updates by email including special offers and new courses.