Music and Photography: A Photographer's Playlist
By Geoff Harris •
As far as I'm concerned photography is a job for life. I can't imagine getting bored with it; I'll never know all there is to know, which means that I'm always learning. That said it's not healthy to be too monomaniacal. It's good for the soul to have interests in other things too. These other interests help to refresh my photographic palette and keep life interesting.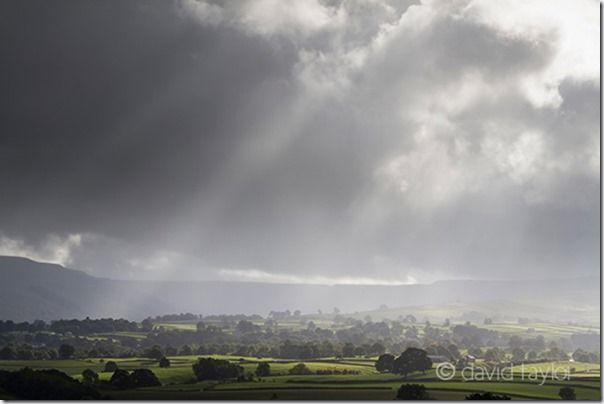 Stormy weather brings fleeting moments of beauty, both moody....
One of my other interests is music. Not as a musician or singer (which if you'd heard me sing you'd count as a blessing), but as someone who can't let a day go by without hearing at least one piece of music. This got me wondering if it would be possible to put together a short playlist of songs that would be relevant to a photographer. And do you know what, it was. So I did and here it is. Don't hesitate to suggest songs or pieces of music that you'd add to a photographer's playlist.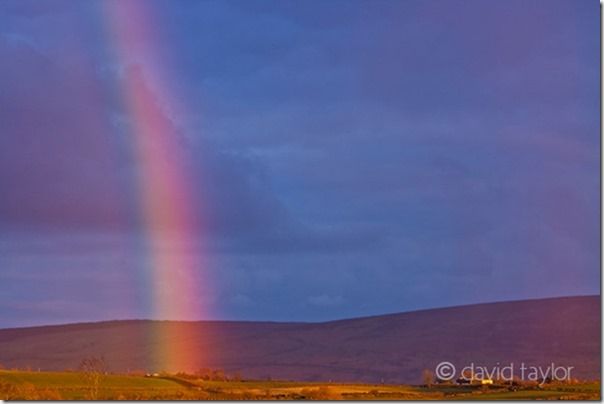 ...and joyously colourful.
All things must pass (George Harrison)
This heartbreak of a song about the fleeting nature of love and life may seem a strange choice for a photography playlist, but when Harrison sings that 'sunrise doesn't last all morning' and 'a cloudburst doesn't last all day' who else can he be addressing but a landscape photographer?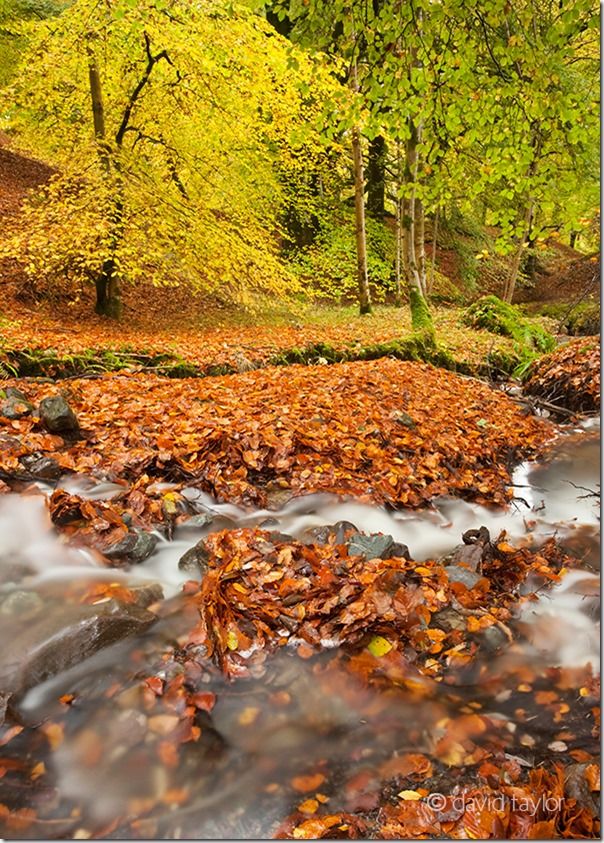 With autumn (in the northern hemisphere) on its way, I actually look forward to overcast days.
The true art of landscape photography is about capturing those brief moments when all the elements of a scene perfectly combine to produce something extraordinary. This can only be achieved by learning to anticipate the moods of the landscape, such as knowing where the sun will be at a certain time and how weather fronts and the resulting cloud formations will change and develop. All things must pass, and as photographers we need to be ready before the moment inevitably slips away.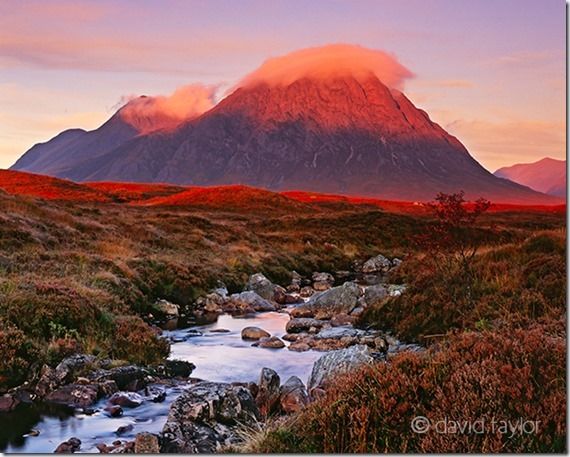 Cloud determines the strength and longevity of sunrise colour.
Cloudbusting (Kate Bush)
Can there be anything more frustrating than a fine day turning overcast and grey? On these occasions what photographer wouldn't harbour a desire to own a machine that neutralises that annoying blanket of unwanted nimbostratus? And yet, although cloud cover is unsuitable for certain types of landscape photography, for some subjects it can be just what is needed. Woodland scenes in strong sunlight can be a mess of highlights and dark shadows, that exceed most cameras dynamic range. It's on overcast days that woodland scenes (particularly when the autumn colours are at their strongest) are often at their best photographically. The moral to be learned is that cloudy days aren't necessarily bad photography days, it is all just a question of having the imagination to see past the grey to the subtle greens and reds beyond.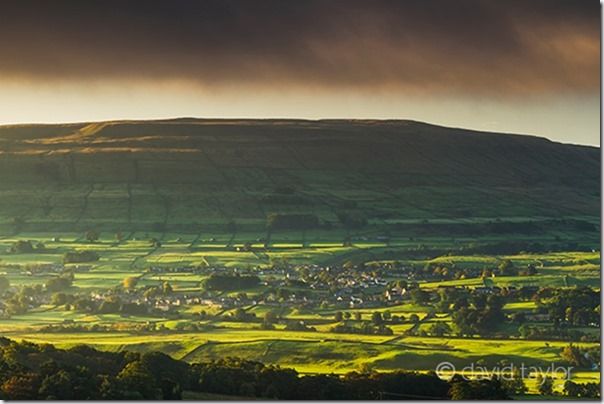 Being in the right spot means setting up well before sunrise.
Good Day Sunshine (Lennon & McCartney)
I'm not sure how many times I've seen sunrise, but every dawn I've witnessed was a unique, never-to-be-repeated occasion. For that reason I always find the event both thrilling and creatively inspiring. What better way to celebrate this primal joy with a song by the Beatles at their infectious best? Paul McCartney's anthem to the summer sun is a life-affirming confection of thumping piano chords and energetic drum beat, regarded highly by serious music critics when it was released in 1966. For me, this slice of pop perfection is a strong contender as the song to represent the first light of a new day.
Your weekend challenge this week is to use the title of a favourite song or piece of music as inspiration for a photograph or even a series of photographs. Some titles can be interpreted very literally but others may take a little bit of lateral thinking.
Stay inspired
Get FREE Photography tips and ideas from our experts in your inbox.