Gardening is the new rock n roll
By Alex N •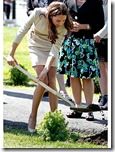 MyGardenSchool un-earths a groundswell of actors, royalty and musicians declaring their passion for Gardening. Do you know of others?
Another major deciding factor for Kate and William living at Kensington Palace, was the private garden attached to the residence. "Kate particularly adored the private walled garden because she loves gardening."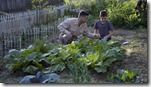 Brad Pitt committed himself to helping rebuild New Orleans in the wake of devastating Hurricane Katrina. His Make It Right Foundation is building 150 houses in the decimated 9th Ward using green technology and materials. In March 2009, Pitt met with President Obama to discuss federally funding green housing projects.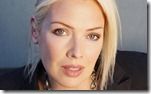 Kim Wilde Kim is probably one of the better known rock n roll gardeners. During her first pregnancy, an old interest in gardening resurfaced and pop legend turned gardener, Kim attended the famous Capel Manor College to learn about horticulture, so as to create a garden for her children. As a celebrity, she was asked by Channel 4 to act as a designer for their programme Better Gardens. A year later, she started a two year commitment with the BBC, recording two series of Garden Invaders.
Wilde has written two books within her gardening career. The first, Gardening with Children, was released on 4 April 2005 by Collins publishers. Translations of the book were released at the same time in Spain, France, Denmark and the Netherlands, and later in Germany. Her second book, The First-Time Gardener, was released on 3 April 2006 (again by Collins), and is a beginner's guide to gardening.

Russell Brand The 35-year-old funnyman said: 'I can't believe I used to have sex 20 times a week, especially now I'm married. But now I'm a bloody good gardener.'

Dame Helen Mirrem Helen declared: "As with everything good in my life, it came to me through a boyfriend. My boyfriend had a garden in the Forest of Dean and introduced me to the joys of vegetable gardening. I'm now in the privileged position of having a shared garden in Wapping. I absolutely love communal gardening. I'm lucky that my fellow gardeners are very dedicated and creative.
My job is so much to do with the mind that it's great to do something that depends on physical labour. It can be unbelievably frustrating but also very joyful. I've gardened in Los Angeles but I prefer England. There's a sense of having to wait for a result. You put some sticks in the ground in November and then, in April, you get beautiful leaves pushing through the earth. In LA, it's instant but they know all about drought-resistant gardening, which people in the South of England are going to have to get used to."

Alex James has revealed that he loves spending time outside in his garden. The Blur bassist, who became a cheese farmer when the group had a break in 2003, even had a kitchen built outside at his farm so that he could be closer to nature.
He told The Independent: "I've realised I'm happiest in the garden, especially when it's dark. Autumn and winter nights have the clearest, most spectacular skies and I'm relishing the thought of getting cosy out there with the telescope as the nights draw in."
He continued: "I've put a few lights in. I've even built a little kitchen out there! I don't mind the cold - jumpers and the bonfire see to that. Even the rain I can cope with. I've got one of those big freestanding brolly things. It's only the wind that can spoil a big night out, now, and it does, a hard wind, more than anything." James lives at his Oxford estate with wife Claire and their four children.

Joanna Lumley "I just love being outside. I would live in a cave if I could. All right, that's a total lie, but I do love being outside whenever possible. I love watering because it gives me a chance to stare at things and wish them well. I love pruning, too. Give me a pair of scissors of any kind and if something needs cutting, I'll cut it. I like to walk around with my secateurs, trimming and deadheading things to make them look neat.
I'm often so pleased with what I've achieved that I have to go back out again later on to admire it – even if it's dark. When you've done good things – say you've cut the lower branches of a tree so more sunlight gets in – it's thrilling.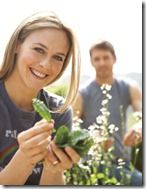 Alicia Silverstone has revealed that she loves to tend her garden in the nude. Silverstone, 32, revealed to Health magazine that her affinity for getting naked probably started when she was doing her garden the first time. "I'd be out there, and it would be scorching hot, so I would take off all of my clothes and garden
Stay updated
Receive free updates by email including special offers and new courses.