Hidcote Manor Gardens; A visit to an Arts and Crafts English Garden
By Andy McIndoe •
I paid a visit to one of my favourite English gardens last week: Hidcote Manor, Gloucestershire. It's on a hill in the heart of the English countryside not far from Stratford-upon- Avon. I grew up not far from there in Leamington Spa and Hidcote is one of the first gardens I remember visiting with my parents. Although a stone's throw from Stratford by today's standards I remember then it was something of an expedition which made the visit even more exciting. So what do I remember of that visit when I was probably about seven or eight years old?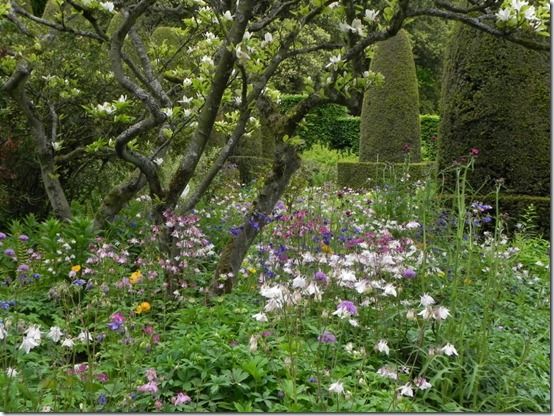 Firstly I remember that we were in search of the handkerchief tree, Davidia involucrata. My mother was the gardener and had certainly never seen one. I think she expected a vision of white bracts visible from miles around. Needless to say when we visited it wasn't in flower; but curiously I do remember it in the courtyard near the house. I do remember the blue Tibetan poppies in the Bathing Pool Garden against the dark yew hedge. I had never seen these before either and I wondered at their poise and colour. It was a treat to find the first flowers open last week.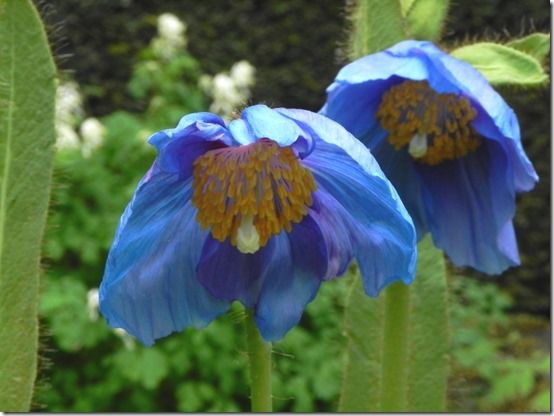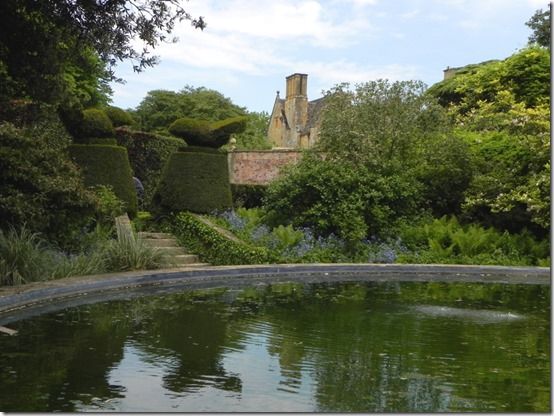 I remember the long avenue of beech trees stretching out into the panorama over English countryside. I remember the sweet fragrance of heliotrope, used as summer bedding in the box parterre in The Maple Garden. I've always loved its faded inky colour and perfume which is at its best in the old variety Heliotropium 'Lord Roberts'. Needless to say I couldn't resist buying a plant on my visit and I look forward to its scent through summer.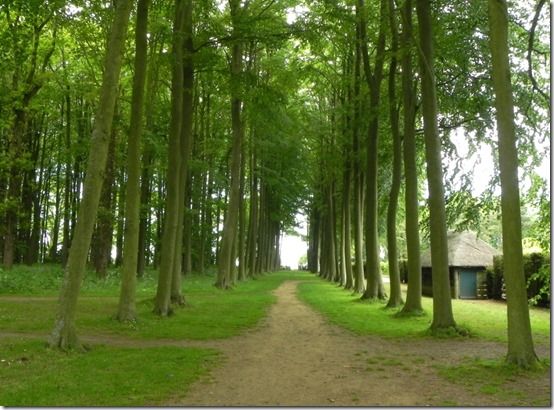 Most of all I associate Hidcote with blue Viola cornuta. My mother suffered with arthritis and walked with the aid of a stout umbrella; she never could cope with a stick. The umbrella she kept slightly undone, making it the ideal receptacle for the collection of seeds and the odd cutting on garden visits. Hidcote was awash with blue Viola cornuta under pink roses; the slender stems of the violas reaching up into the roses for support. My mother was smitten and collected ripe seeds and slipped them into her umbrella. When it started to rain it was a mystery to others why she didn't think to put the umbrella up, but at least our precious haul was safe. I still have the descendents of those violas in my garden today.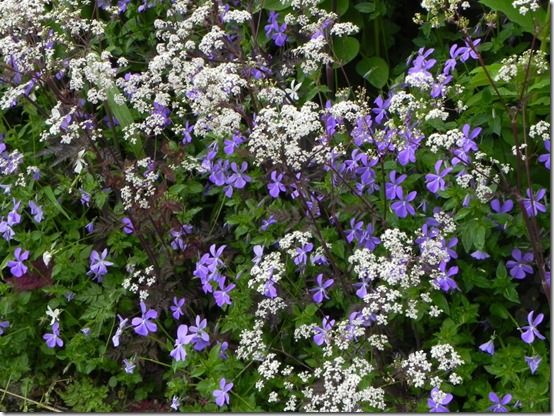 Another descendant is the Welsh poppy, Meconopsis cambrica. This exists in two citrus shades: clear yellow and soft orange. I have mostly yellow Welsh poppies in my garden; i admired these at Hidcote with the rich purple honesty, Lunaria annua. The soft orange versions were growing in profusion with bright blue Brunnera macrophylla. I have them with softer blue forget-me-nots. I love this combination of blue and orange and I wondered if this was Lawrence's choice, or was it inspired by Gertrude Jekyll? Apparently she loved to introduce a splash of blue delphiniums and orange lilies as an element of surprise.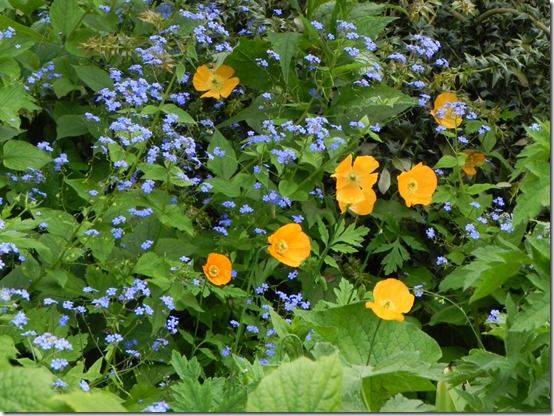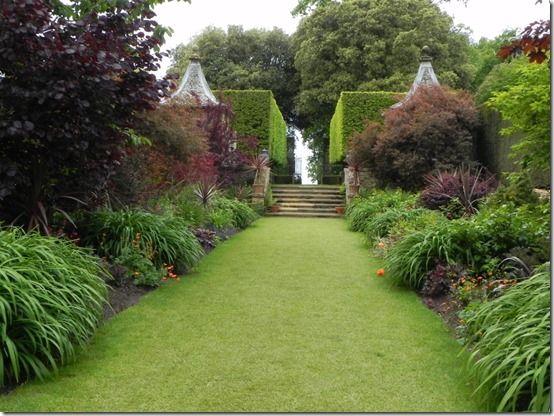 Hidcote is a garden of rooms. It is a garden of great atmosphere, in some ways dramatic, in others comforting and soothing. I love the way that the garden surrounds you and wraps you in its beauty. I love the transitions from formality into informality. It is after all only just over one hundred years old. The wealthy American widow Gertrude Winthrop bought the farm of Hidcote Bartrim in 1907 as a place to spend her old age and as a project and occupation for her precious only son Lawrence. Major Lawrence Johnston created the garden over the following thirty years into one of England's great Arts and Crafts gardens. He travelled on various plant hunting expeditions and Hidcote is home to many of the treasures he returned with. Undoubtedly he was married to Hidcote his passion and companion and that relationship is evident whenever you visit, regardless of who you share the garden with.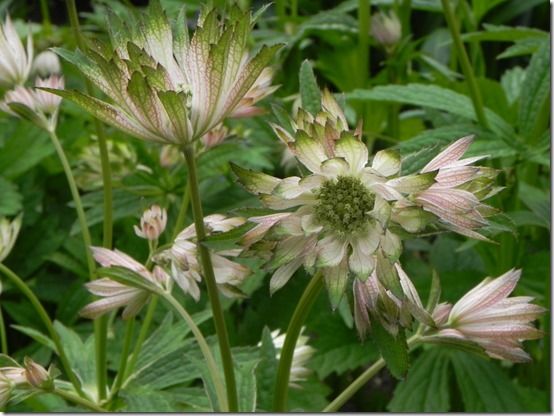 It's interesting to reflect on what he would think of the garden today. Of course anyone who creates a great garden like this never sees it in maturity as we are fortunate enough to. The spirit of his planting is preserved but all gardens need to move on. There is an absence of variegated leaves; clearly these were tolerated in some cases but not many. Close to the house an edging of variegated euonymus around two formal beds is a recent addition. Personally i think it looks great and with the demise of box in so many great gardens alternatives have to be found. I think in this case it is strangely inkeeping and he might well have approved.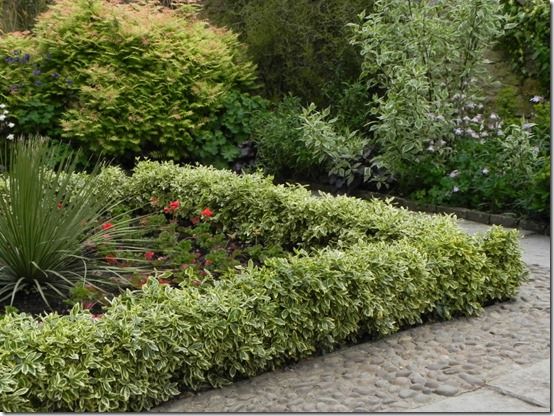 I love Hidcote in all seasons, but in early summer when it is high with Iris sibirica, aquilegias and alliums punctuated by the extravagant beauty of peonies it is like walking through a Liberty fabric.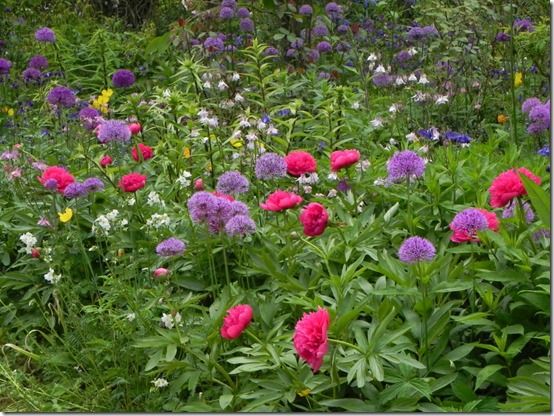 The wisterias were just unfurling. Those over the white seat at the end of the Long Borders were not quite there, but lovely all the same.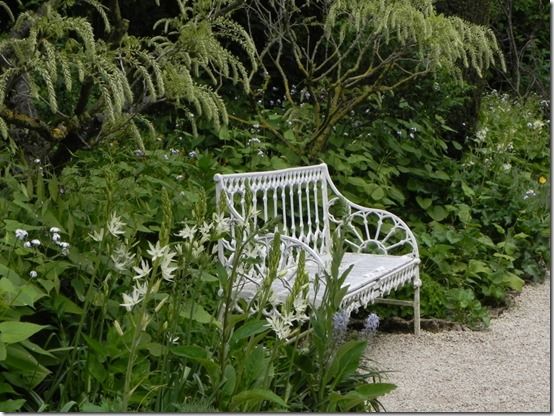 In the same place branches of old Wisteria sinensis were unfurling over drifts of alliums: heart-stoppingly beautiful.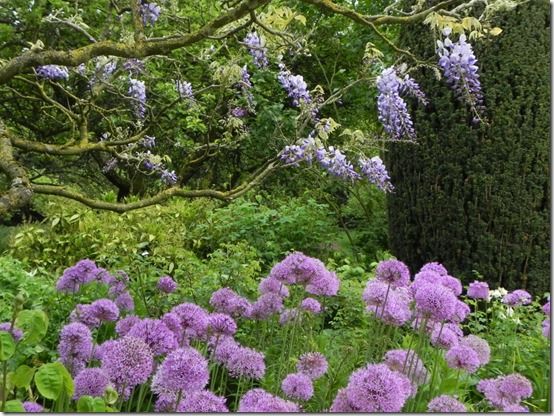 The bold leaves of hostas were also looking as magnificent as ever. Those large specimens of Hosta sieboldiana in terracotta pots near The Bathing Pool garden always look fantastic.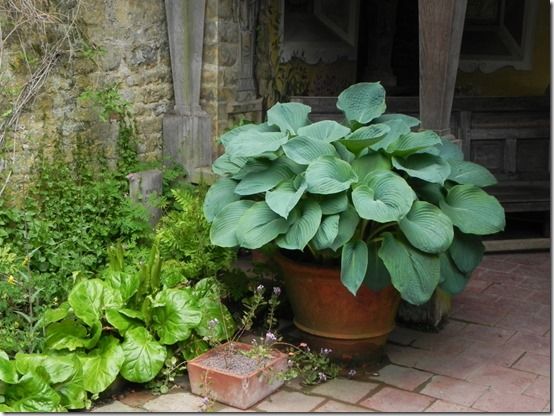 A little 'auricula theatre' was set out on a table by the open summerhouse at the end of the Poppy Garden. This reminds me of a similar feature at Heligan; perhaps this was the inspiration when Heligan was restored.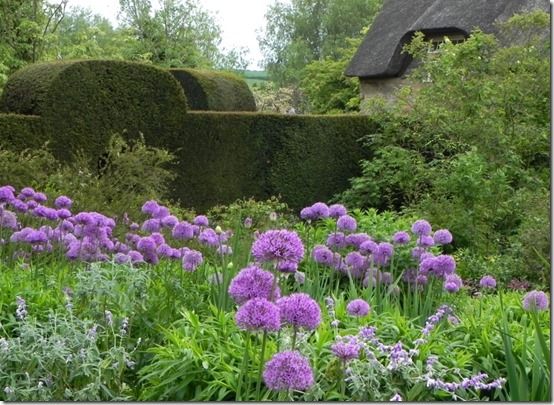 Of course the Red Border comes into its own in late summer when aflame with dahlias, crocosmias and cannas. However foliage carries the scheme successfully even now and illustrates its importance in any planting scheme.
I left Hidcote promising myself that I would return later in the year. Maybe I will, maybe I won't; somehow which year doesn't matter. Hidcote remains a changing, living constant, a garden with a heart. Whenever I return it will still be Hidcote Manor, one of my favourite gardens.
Stay inspired
Get FREE Gardening tips and ideas from our experts in your inbox.