MyGardenSchool Welcomes Andy McIndoe as Chief Blogger
By Andy McIndoe •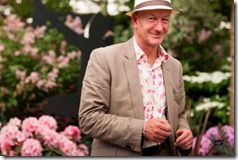 Hello there, I'm Andy McIndoe, and I am delighted to become your regular blogger at MyGardenSchool. I've been a MyGardenSchool Tutor since the school opened online in spring 2011, and have had the pleasure of welcoming students from all over the world to my courses. My fellow tutors offer such an amazing range of quality courses, on a vast range of garden related topics it's hardly surprising that MyGardenSchool has had such an enthusiastic reception. Tutors and students all have their particular interests, but we have one thing in common: a passion for plants and gardens, and this is something we can share in the online classroom.

Having had the pleasure of meeting many of you in the classroom I am even more delighted to be able to blog for you. This gives me the opportunity to share my favourite plants, gardens and gardening people with you. Hopefully along the way I can offer you tips, gardening advice, and recommendations. I want to answer as many of your questions as I can. I have been a regular gardening broadcaster on BBC Radio Solent for around 20 years, so I've got to know what those frequently asked questions are here where I live in Hampshire, UK. Through MyGardenSchool I look forward to helping to solve your gardening problems wherever you are in the world.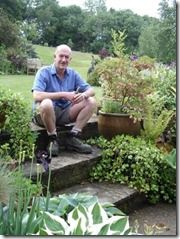 I've been gardening all my life and I have acquired my gardening knowledge from other gardeners. I speak to gardening clubs, horticultural societies and other groups throughout the UK on a regular basis and have had the pleasure of lecturing in Japan and the USA, and hope to do this more regularly in the future. I have also met gardeners from all over the world at The Royal Horticultural Society's Chelsea Flower Show where I have been responsible for the Hillier Nurseries exhibit for over 20 years. It always strikes me how much gardeners have in common even if we are working with very different plants, different sizes of garden and in variety of climatic conditions.

I am really looking forward to hearing from you, about your gardens, your successes and failures and your suggestions for what you would like to read about here at MyGardenSchool. Perhaps I should tell you a little bit about my garden to get us started?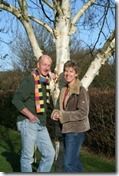 As I said I garden in Hampshire, England. My wife and I have two acre garden on a hill that faces north-east. The garden slopes up from the house and has a backdrop of oak and birch trees. There is a large area of meadow. The planting is naturalistic and includes a variety of trees, shrubs and perennials. The terrace features numerous pots and containers; there is a small gravel garden and two ponds. We started from scratch twelve years ago. Our soil is sand, hence the name of the house: Sandhill Farm. The soil fertility is low and we have lots of wildlife, some welcome and some not so. Deer, rabbits, badgers, moles, pigeons; yes, we've got them all so I'm bound to be sharing my experiences, and hopefully I'll help with yours.

But I don't just want to talk about problems here. I also want to talk about what works in a garden; plants that I like and ones you like. I'm very keen on shrubs, and good basic hard-working plants, but I also have my favourites: tulips, peonies, orchids, roses, poppies; in fact I think we'll find plenty to talk about so make sure you visit my blog regularly; I hope you enjoy it!

Please post any comments on topics you'd like me to cover, or questions you have for me, in the comments box below

Below:  My Own Garden At Sandhill Farm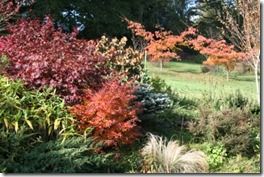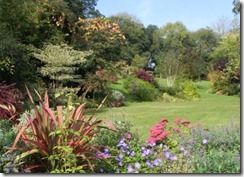 Stay updated
Receive free updates by email including special offers and new courses.