Ten Of The Best Perennials For Cutting

There is increasing interest in hardy annuals and perennials as cut flowers. Take a look at any flower stall, market or wholesaler and you will find familiar border flowers at almost any time of the year.

Of course there are more in summer, when they are in season. However some make appearances throughout the year, flown in from more distant production areas.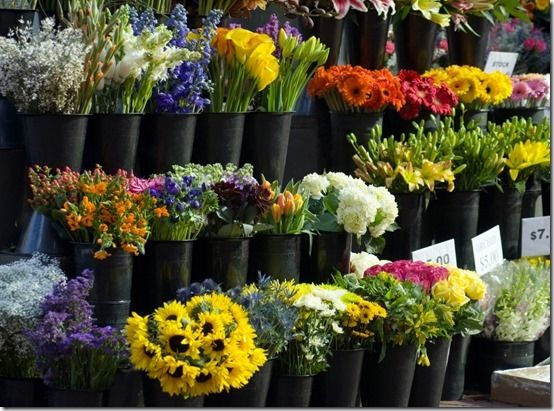 Some hardy perennials have been on the flower scene for many years, particularly gypsophila. The clouds of delicate white blooms on fine, silvery stems have never really been out of fashion.
The traditional accompaniment to sweet peas grown in cottage gardens, today gypsophila is the height of designer sophistication, often creating a one man show at weddings.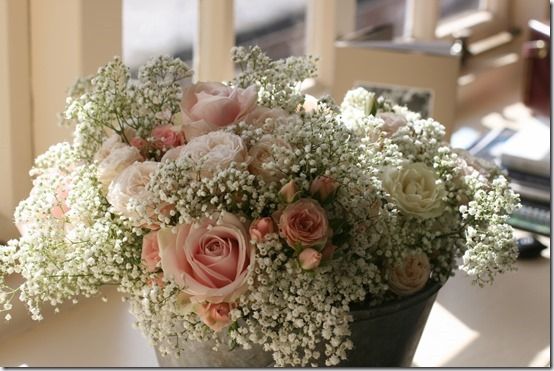 In the garden "gyp" is not the easiest thing to grow, unless you are on alkaline soil and it likes you.
It has a long, tuberous root, like a slender parsnip, and was often sold as a dormant root; it does not suit pot culture, making it rather incompatible with the main range of garden centre perennials.
So what are the best perennials to grow for cutting? I see all sorts of things recommended, however  here is my pick of 10 of the best perennials for cut flowers.
These are all easy to grow, free flowering and last well in water. They won't litter your house with fallen petals within hours and won't wilt at the first opportunity
Alchemilla mollis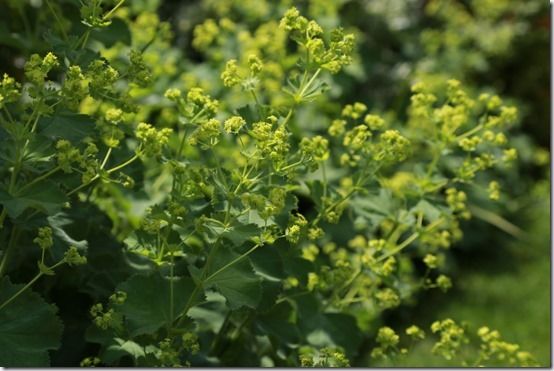 Lady's mantle is the one perennial I would never be without for cutting. A foam of lime green flowers that makes a light, airy addition to any floral composition.
The lime green hue works with everything, complementing and accentuating. Cut back as soon as the blooms start to turn mustard yellow, to encourage fresh flowers.
Astrantia major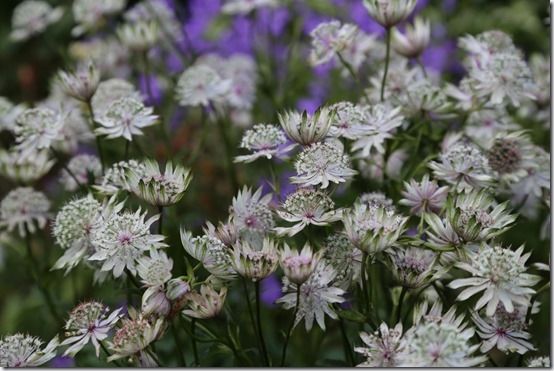 Very trendy as a cut flower in recent years, the pincushion flower with delicately pointed petals is a wonderful detail flower in tied bunches, arrangements and bridal work.
Adds a touch of fine embroidery wherever it is used. Exceptionally long lasting, easy to grow and seeds itself, if it likes your soil.
Campanula glomerata 'Superba'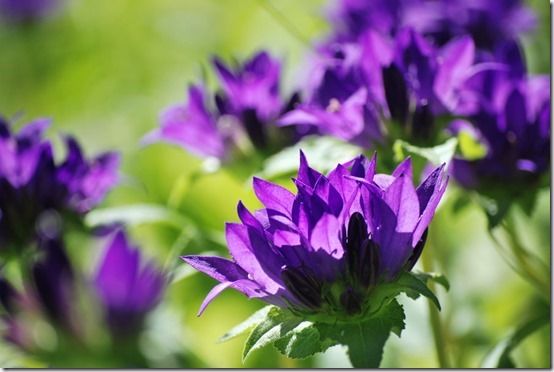 Dense heads of sapphire bells suit tightly packed arrangements or posies. Personally I think it is at its best as a bunch of flowers in a vase. I love it in a pewter tankard or a simple blue and white striped jug.
One of the easiest and most enduring perennials for the front of a border
Alstroemeria hybrids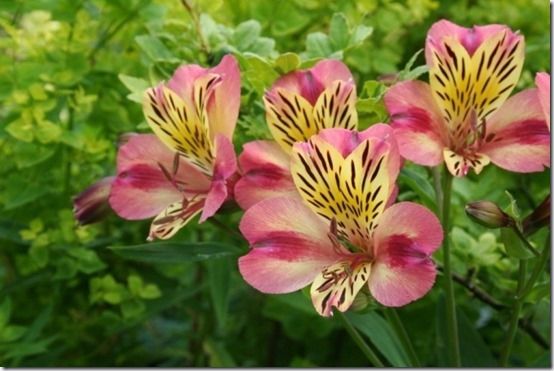 The Peruvian lilies have become all too familiar as supermarket cut flowers. Before you turn up your nose, try growing them in the garden for cutting.
They repeat flower over a long period and their lasting quality, both in the border, or in a vase is quite remarkable.
Leucanthemum x superbum 'Sunny Side Up'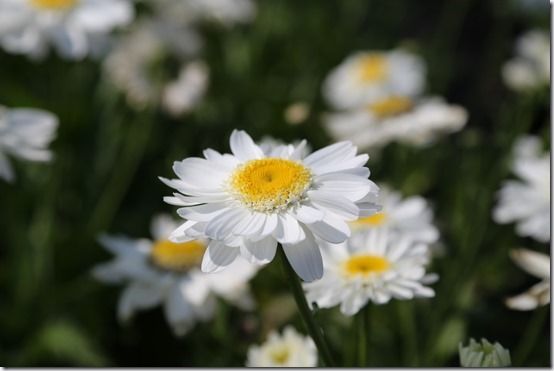 There is a host of varieties of Shasta daisy, double and single, white and yellow. These are smiling, cheerful flowers that are easy to grow in the border or on the vegetable plot.
They last remarkably well and suit informal country-house style arrangements and loose bunches. They are also brilliant for church decoration for those summer weddings. White daisies, gyp and some alchemilla - you can't go wrong.
Scabiosa caucasica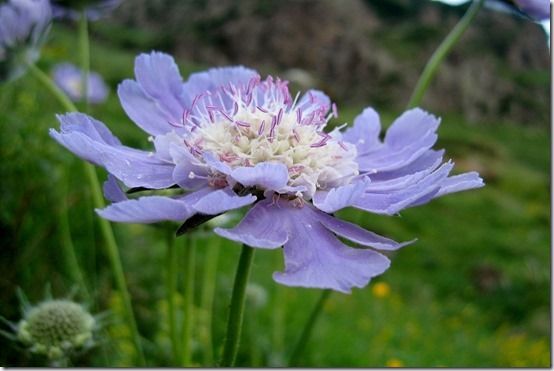 There are many varieties of scabious: great for bees and butterflies and all are good for cutting.
The familiar perennial Caucasian scabious is a heavenly bloom which lasts well and is worth growing, if you have alkaline soil.
It hates wet and is not great in acid conditions. I'm on neutral to acid sand and it doesn't like it. Look out for 'Clive Greaves', an old variety, still one of the best blues.
Achillea filipendulina 'Gold Plate'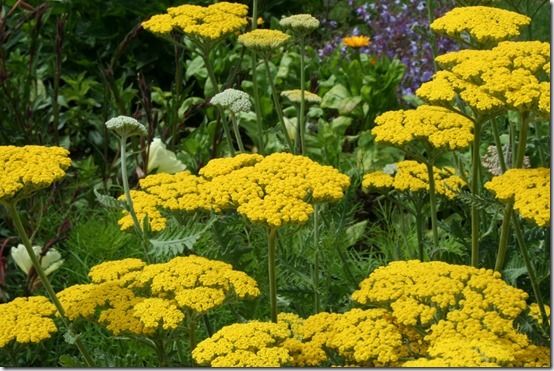 This strong achillea has striking flattened flower heads on stout stems. It suits large arrangements and can be dried for winter decoration. Yellow is back in vogue so it is worth growing.
Look at the way it works with deep blue, orange, wine and purple in the border. Try bringing those rich border hues into a vase.
Physalis alkekengi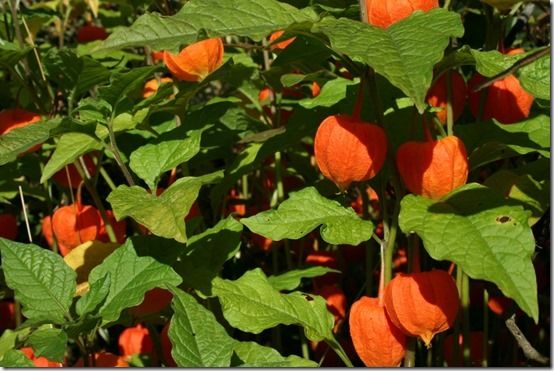 Chinese lanterns invaded gardens in the 1960s. They fell from favour and in the past few years have ascended to stardom.
They now fetch a high price as cut flowers in autumn, so why not grow some for cutting. These are ideal of a semi shaded situation; maybe a rather hidden corner.
They are not attractive during summer, but stunning when the lanterns turn orange in autumn.
Crocosmia 'Lucifer'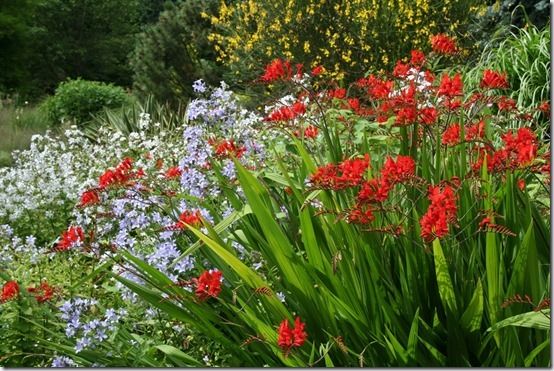 Many crocosmias make good cut flowers and 'Lucifer ' is the best for its tall, strong stems and rigidly branched flower heads.
The big bonus is that it is at its best when the flowers have faded and you are left with the seed heads.
The round bead-like pods, arranged along the branched flower stems are a stunning addition to contemporary designs and large garden arrangements.
The ribbed, sword shaped leaves are good for cutting too.
Sedum spectabile 'Autumn Joy'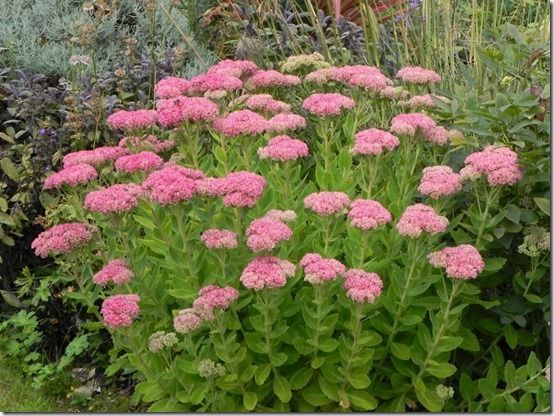 Most of the taller perennial sedums are good for cutting from late summer onwards.
The flattened flower heads, fleshy leaves and stout stems are a contrast to the lighter, more delicate character of most other cut flowers - just as sedums are a contrast in the border.
They are particularly useful in decorating jobs where the flowers can be short of water.
Further Study
Join Charlie Ryrie on her 4 week online gardening course entitled The Cutting Garden: How to Grow Flowers For The House
Stay inspired
Get FREE Gardening tips and ideas from our experts in your inbox.