A Report By International Designer Paul Hervey Brookes

The Philadelphia Flower Show is the largest and oldest flower show in the United States. Staged in March for the last twenty years or so, at the sprawling Convention Centre in the heart of the city this ten acre show is packed with gardens, plants, lectures and so much more.

The show attracts over 260,000 visitors and stages a series of unique black tie events, not to mention live entertainment, craft sessions, and this year the largest cinema screen on the eastern seaboard.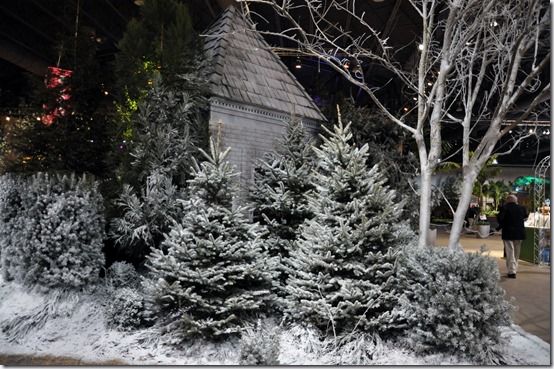 So walking into this mammoth flower show, what was the experience like? First of all it is worth understanding the sheer scale of endeavour. Outside its a very cold -9 to -17 with a wind chill factor making the cold more penetrating.
Snow lays deep on the ground and the city has seen many cold days this winter. Palpably people are ready for spring. So it should come as no surprise that the halls of the convention centre are flooded with thousands of forced blooms, shrubs and even trees.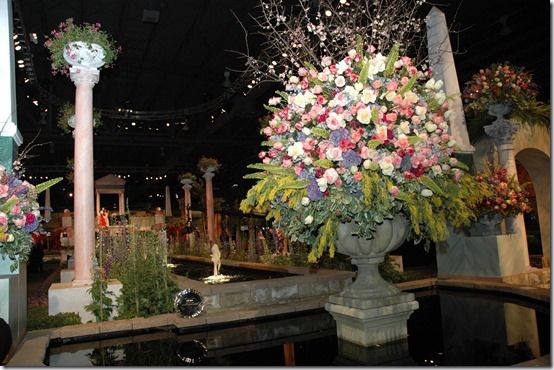 This year the Pennsylvania Horticultural Society, which organises the show, invited four international designers to create gardens alongside American counterparts. Beside myself the other designers were Jim Fogerty,
Leon Kluge and Lim In Chong. The Show also revised its judging format to the more standard Gold, Silver and Bronze awards.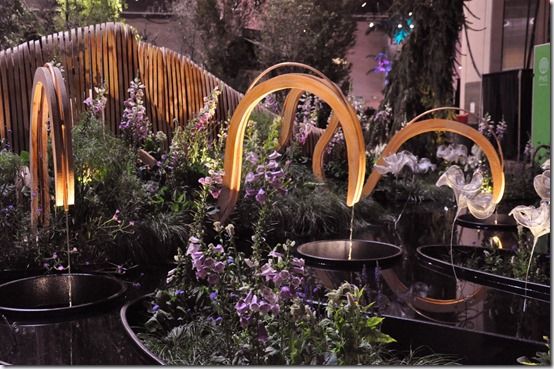 The show opens with a huge feature entrance. This is very different from the entrance to most UK flower shows. The idea of it may seem a little over the top to those of us used to a more conservative format.
However, when you are at the show it works really hard to create an amazing first impression and set the scene that you are at a great flower show. The longer I stayed at the Show, the more I felt this idea could be used and adapted to add a new dimension to UK Royal Horticultural Society Shows.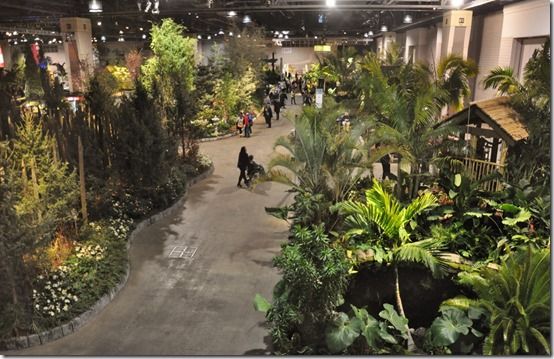 The Show is then laid out in a series of areas. The gardens cluster around the opening feature. Although they are all on roughly the same size plots, the variety of design ideas and planting is incredibly varied. Fantasy ideas and installations co-exist with rural idylls and there is genuinely something for all tastes.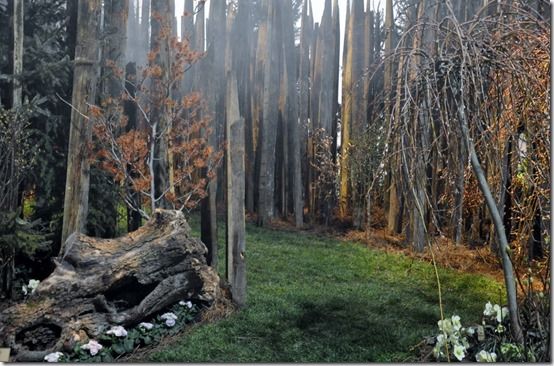 Within this area there are also education gardens, some are made by colleges other by groups and societies but perhaps the most exciting to me was a new charity set up to transform a disused high line which runs into Philadelphia into a community garden.
These re-worked spaces are incredibly popular now thanks to New York's High line, which incidentally is New York's second biggest tourist attraction. But the line in Philadelphia was a sobering reminder that urban green spaces don't need to cost £150 million or have an air of elitism about them.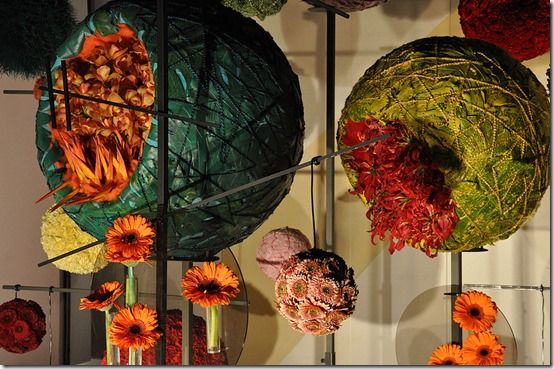 The show then opens into floristry and crafts, before revealing perhaps its biggest treasure: the Philadelphia Horticultural Society Hamilton Horticourt.
This, by far the largest single area, is home to over 7000 individual plant exhibits and they are all judged. From across the United States people from all walks of life with a particular passion for orchids, succulents or even variegated cheese plants can bring their prize specimen and enter the competition ranks.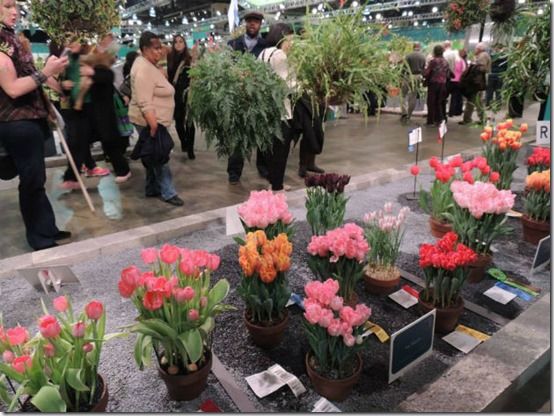 The standard was incredibly high with some entries having been grown in sheltered conditions and on bottled water for months in advance. For me the most invigorating element of this was the age range of people growing and exhibiting, teenagers, men and woman in every decade of life all clustered together to admire each other's efforts.
A endorsement that horticulture isn't about a particular group of people, it's about everyone coming together and sharing a passion of what they love.
The last section of the show is the inevitable retail, taking up roughly a quarter of the overall hall space this was a tightly packed area reminiscent of the bazaars of Jerusalem with hustle bustle and a lot of interesting garden art ideas, furniture and plants.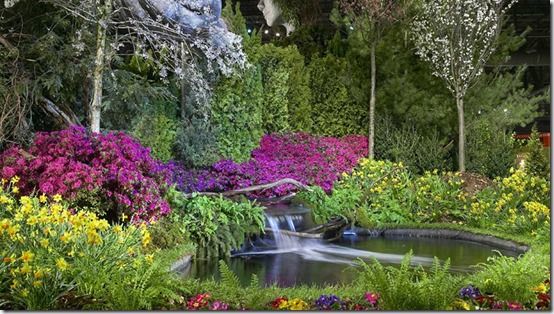 In all the show runs for nearly two weeks, its energy is relentless but interestingly it's not contained in the halls of the convention centre. Ask anyone in the streets and they know of, or have been to the flower show.
Look in shop windows and displays of floriculture abound. To me the lasting impression of the Philadelphia Flower Show is not one of an event locked away for the cold, but an event which is deeply loved by a city proud to host it and support it and I think there is a lot to be learned there.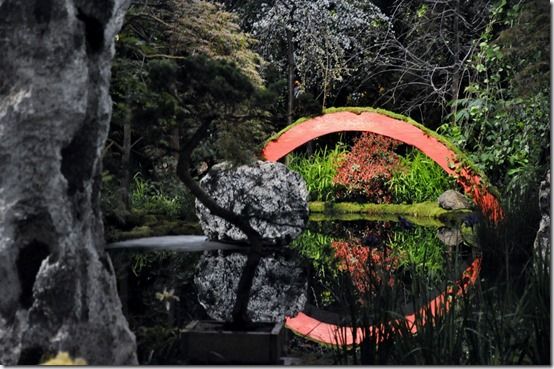 Paul Hervey-Brookes was awarded a Gold Medal for his exhibit at Philadelphia Flower Show 2015. Congratulations from all at MyGardenSchool.
Stay inspired
Get FREE Gardening tips and ideas from our experts in your inbox.