Time for trees - it's a great time to plant a tree in your garden
By Andy McIndoe •
It's always a good time to plant a tree in your garden – we need trees! Whether you are in an urban area or in the countryside, a tree provides that essential third dimension that gardens need to transform them from a flat two dimensional landscape. In towns trees are the antennae that link urban gardens with the surrounding countryside. In the country trees are an essential part of the transitional element that unifies the garden with its surroundings. Trees provide shade, privacy, screening, height, colour, texture and most of all they play with the light, adding that special quality that makes a garden a magical place.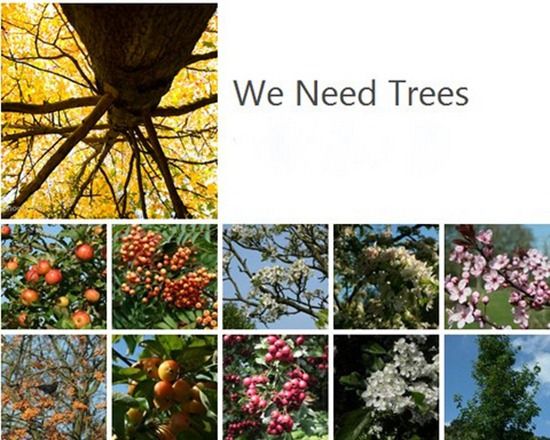 In my part of the world, now is the perfect time to plant a new tree in the garden, whether you choose a productive fruit tree or an ornamental one. Although container grown trees can be planted at any time, I favour winter planting, because the tree has plenty of time to establish and get its roots down before it has to support leaves and start growing. It's also easier to position a tree in winter; the impact of a new tree is easier to assess when the garden is stripped to its bare bones.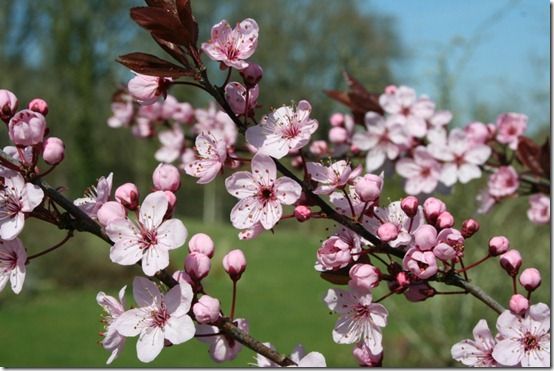 When positioning a tree, often the hardest thing to imagine is what it will look like in a few years. As one of the largest subjects in a garden, and usually one that dwarfs the gardener, it's easy to underestimate its potential height and spread. Taking a picture of your garden, and drawing in the tree in scale with surrounding buildings and planting may help. It is also advisable to position the tree using a stout cane, or an easily visible post – leave it in position for a few days, look at it from all angles in the garden, and from the house, and move it until you get the position right, then plant the tree. A cane or post is much easier to move than a newly planted tree.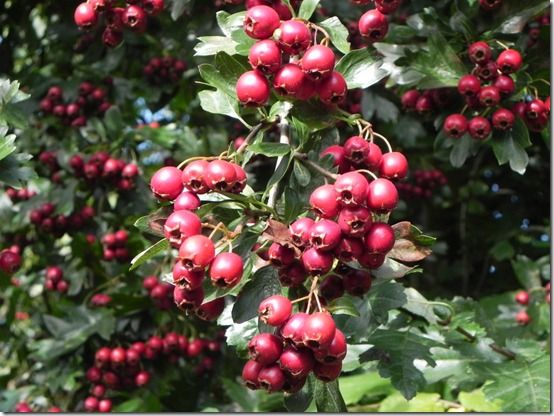 The ultimate shape and form of a tree is probably one of the most important factors in making your selection. Because the height of a tree is often a cause for concern, a weeping tree is often an appealing option. However even a small weeping tree such as Pyrus salicifolia 'Pendula', the silver weeping pear, lovely as it is, is very greedy on ground space, because you cannot grow anything beneath its branches. Whereas a light airy birch or a tree with a compact flame shaped head, such as Pyrus calleryana 'Chanticleer' uses the vertical space well and leaves space to grow other plants right up to its main stem.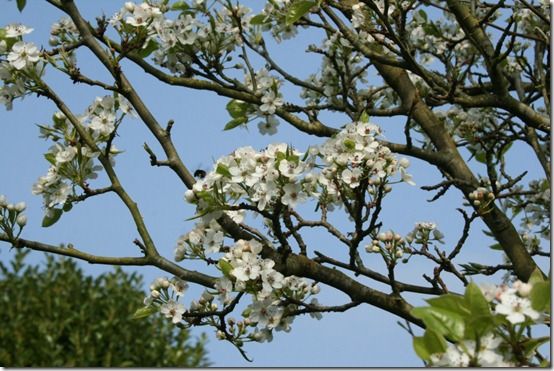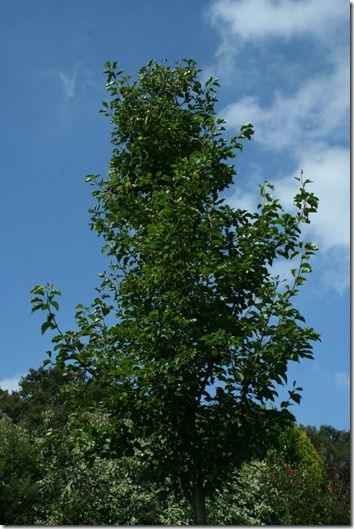 As spring approaches a flowering tree that delights with spring blossom is an appealing proposition. However it is important to consider what that tree looks like for the rest of the year. Does it have good autumn leaf colour, or does it produce fruits later in the season? If it does, then you are achieving more than one season of interest from the same plant. Take an ornamental crab apple for example. Malus 'Golden Hornet' produces a mass of sweetly scented apple-blossom flowers in spring and golden yellow fruits in autumn. Prunus cerasifera 'Spring Glow' has a mass of pale pink blossom in early spring and deep wine-red foliage for the rest of the season, so you are adding foliage colour to your garden as well as spring flowers.
Britain is a nation of bird lovers; a love that I know is shared in many parts of the world. We are also concerned about catering for our bees by providing them with rich sources of nectar and pollen. Planting a sorbus, or mountain ash in your garden can help both. With its fern like foliage, which usually colours brilliantly in autumn, this tree has white flowers loved by the bees in spring and clusters of shining berries enjoyed by the birds in late autumn.
The common hawthorn, Crataegus monogyna, is another good choice for a wildlife friendly garden. Clusters of white single flowers in spring will be buzzing with bees and pollinating insects, and the dark scarlet haws which hang on the branches in autumn will be appreciated by our feathered friends.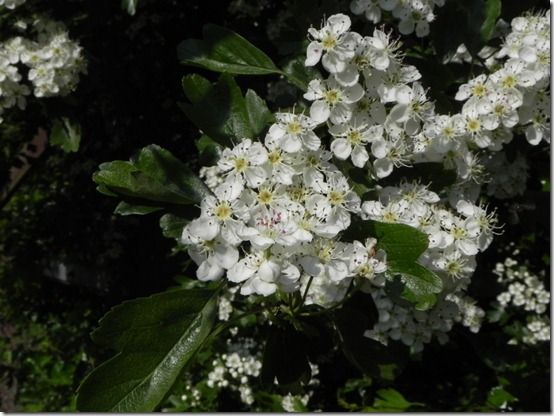 As we become keener to make our plots more productive a fruit tree is an appealing choice of tree. Remember if you choose an apple most require a pollinator to fruit well. In other words you need another variety of apple that flowers at the same time, or an ornamental crab apple which will work just as well. Fruiting apples do need pruning in summer and again in winter if you are going to achieve the best results. Also you do need to give them the best possible start in life. All trees need careful and secure staking when planted. Some fruit trees, especially those on dwarfing root stocks need secure staking throughout their lives. Their roots can be weak and brittle and cannot support a mature tree without help. New apple trees benefit from hard pruning at the time of planting. If your young tree just has a head of a few slender shoots radiating from the top of the main stem cut these back by half or two thirds and remove any weak branches when you plant. This will promote vigorous growth and a well formed tree as it grows.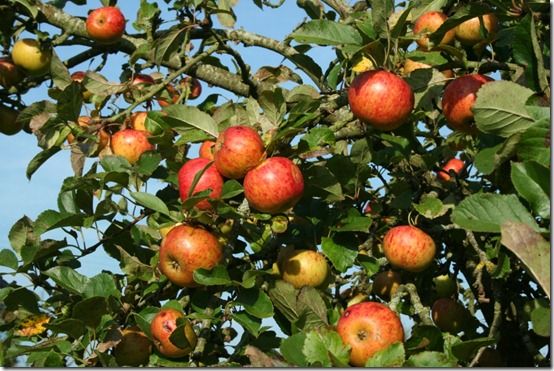 If you think your garden is too small to accommodate a tree, think again. Many small trees can be grown in pots and containers, and there are slender tall shrubs that can give the presence of a tree in a small garden. Planting a tree does not mean that you cannot grow such interesting and colourful plants around it; you just need to choose the right ones.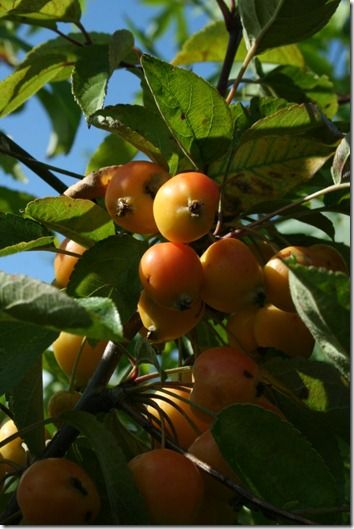 I'm passionate about trees and want to encourage all gardeners to get the best from them. Why not join me on my online gardening course: Choosing, Using and Planting Trees here at My Garden School.
I would love to have you along and hope to inspire you with all the qualities a tree can bring to your garden through form, foliage, flowers and bark through all the seasons of the year.
Stay inspired
Get FREE Gardening tips and ideas from our experts in your inbox.