What to look for when buying a wheelbarrow
By Andy McIndoe •
Tips on buying a wheelbarrow

A wheelbarrow may not be the most glamorous thing you will ever buy for your garden. For most of us it falls into the same category as most garden tools: spend as little as possible and go for what looks like the best offer. Some of us shop around, often with little idea of what we are looking for. Most buy when there's stuff to be shifted: compost, soil, rubble, turf. Embarking on a new garden project is often the stimulus, with little thought for the employment of the beast in future. In reality, anyone with anything less than the smallest garden needs a wheelbarrow. Once you are used to having one on hand it's difficult to garden without it. If you are making the purchase you might as well buy something that's up to the job in hand as well and something that will last and that you will bond with in years to come.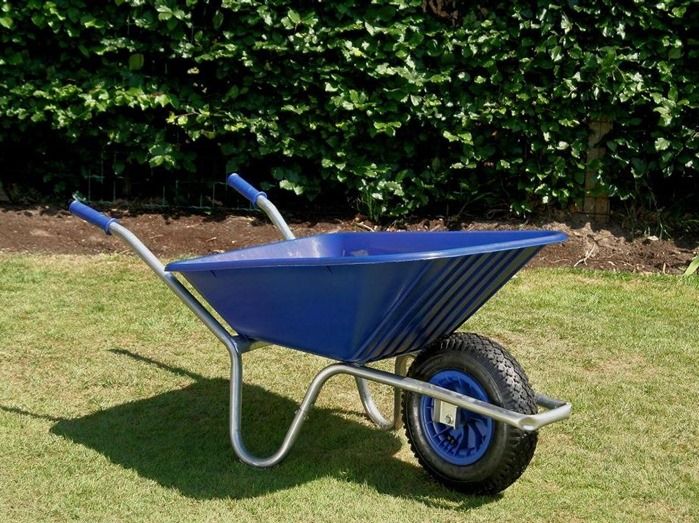 So do you choose plastic, basic, innovative, metal bodied, green, galvanised, trendily coloured, one wheel or two. The possibilities are endless. It's also often difficult to have a test drive, whether you buy on line or in a garden centre. You also need to decide what happens to it when not in use. For those with small gardens with nowhere to store it, the appearance is an important consideration. That coloured wheelbarrow might look trendy and different, but it certainly won't disappear into the background in your garden. On the other hand if you have somewhere to store it, and it matches your wellies, why not? Unobtrusive, well built and appealing to look at is usually the best choice. Also something that is as weather resistant as possible: galvanised steel frame rather than painted. A UV resistant heavy duty PVC, or galvanised metal body is essential.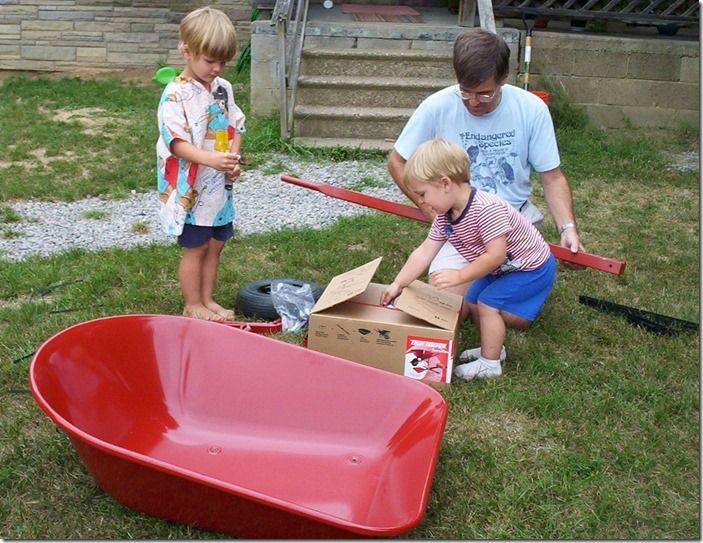 Flat pack barrows are appealing in terms of transport and are most often offered on line. Usually held together with nuts and bolts they need to be good quality and put together securely. After time and with heavy use the fixings have a habit of working loose. Don't attempt to put them together without the right tools: a pair of nutcrackers and a nail file won't do, even if that was the first kit that came to hand. If you struggle with Ikea furniture I recommend you but your barrow ready built!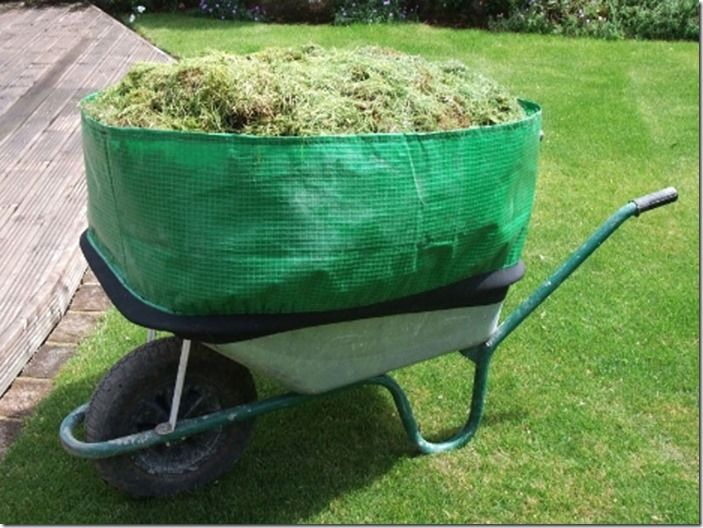 So should you opt for a PVC body or metal? And how big? Obviously bigger capacity barrows mean less trips to the compost heap. They are ideal if you are using the barrow mainly for leaves, grass clippings and light garden refuse. Filled with soil and brick rubble they are heavy to push, especially if you garden on a slope as I do. Personally I would opt for a standard sized body, possibly with one of those extension bags to use in the leaf-fall season.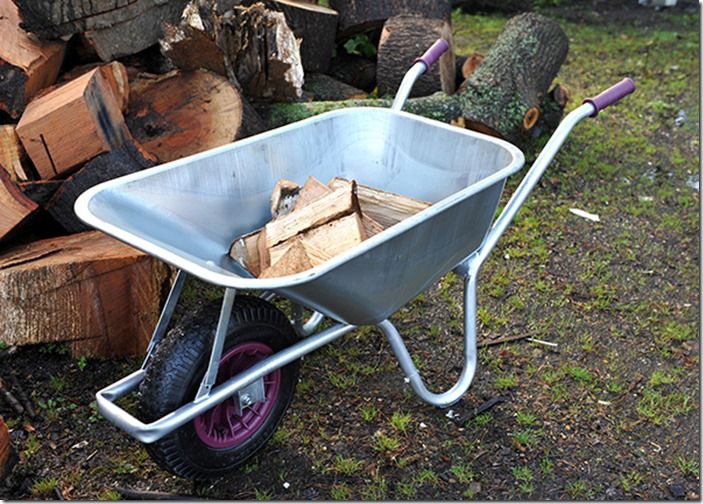 Barrows with galvanised metal bodies are robust and ideal for soil, rubble, manure and for shifting bags of compost and growing media. They are noisier to use and often sold as builder's barrows, so they are built for hard work. Painted metal barrow bodies look more subtle in the garden but they are usually more prone to wear and rust and the galvanised sort would be my choice. PVC bodies are light, quiet to use and reasonably durable. However, even the best have a habit of cracking if suffering bricks hurled into them on a cold day.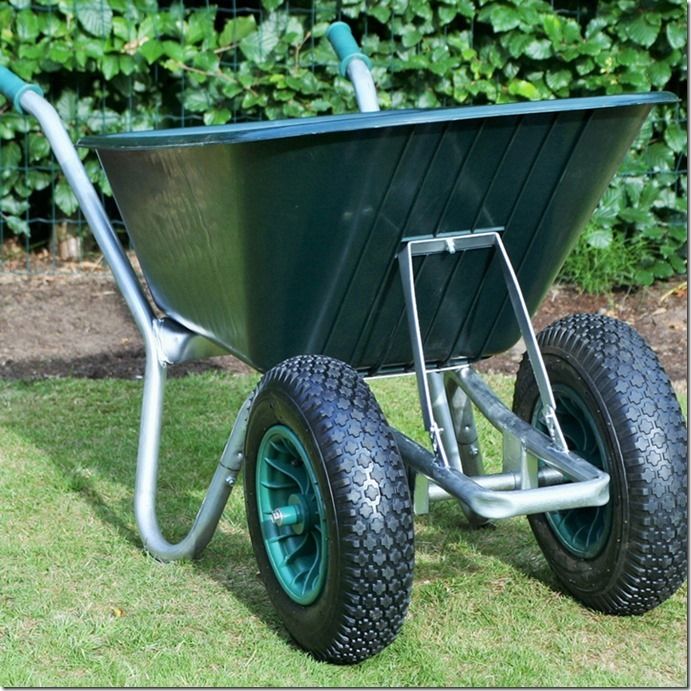 You will find barrows on offer with two wheels rather than the more traditional one-wheeled barrows. These are more stable and relatively easy on straight, solid paths. They are nowhere near as easy around corners and are trickier to manoeuvre. A well balanced one-wheel barrow is the most agile and would certainly be my preference.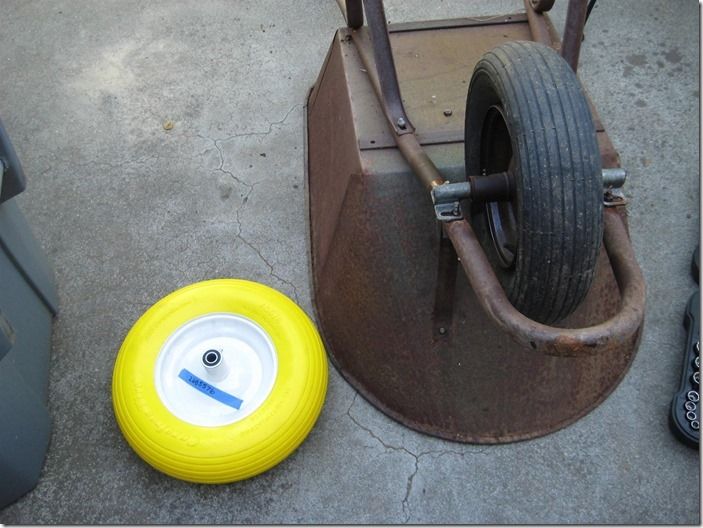 Now, the most vulnerable part of any barrow is the wheel, and most likely to give you the most heartache and frustration. Pneumatic tyres are great to use on all terrains, but they are the most problematic when punctured. If anyone has tried getting one repaired they will know what I mean. The last heavy duty pneumatic with an inner tube that I took for repair cost as much as a car tyre. Flat proof pneumatic tyres are really the best. They are nearly as easy to use as pneumatic, as long as they are fat enough. Slender wheels are harder to use on soft ground.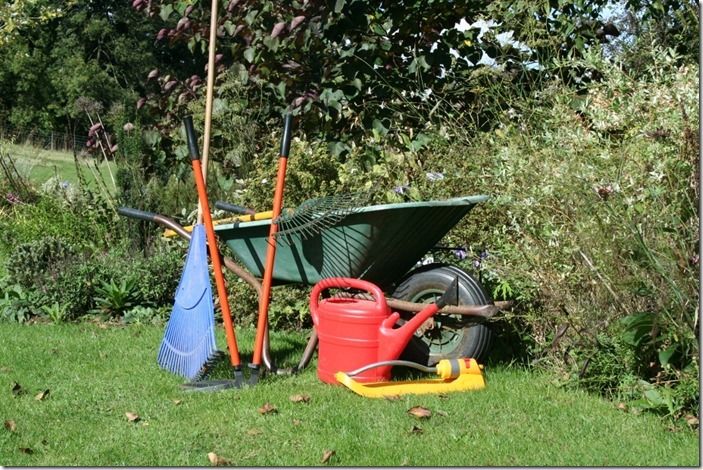 At the end of the day a wheelbarrow is an essential bit of garden kit. You are not going to buy it that often, so you might as well make a wise investment in the first place. Once you have a barrow you like using, you will wonder how you ever managed without it. Happy Gardening!
Stay inspired
Get FREE Gardening tips and ideas from our experts in your inbox.