Looking For Inspiration: A City Photography Tour
By Geoff Harris •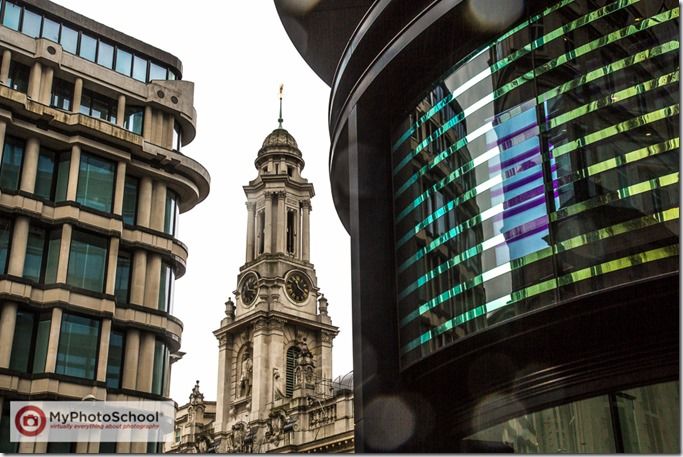 Before I begin, I think I need to apologise for the quality of image, dull sky's, the poor lighting and the rain drops on the camera lens. But when you book a photography tour,  the one thing you can't control is the weather.

Since before the Olympics last year, London charity Open City has been running an initiative to encourage tourism and champion the value of well-designed places and spaces in making a liveable and vibrant city.
Part of this involved  a photography tour led by Grant Smith, an Australian architectural photographer which claimed to show you different ways of observing and photographing the cities buildings.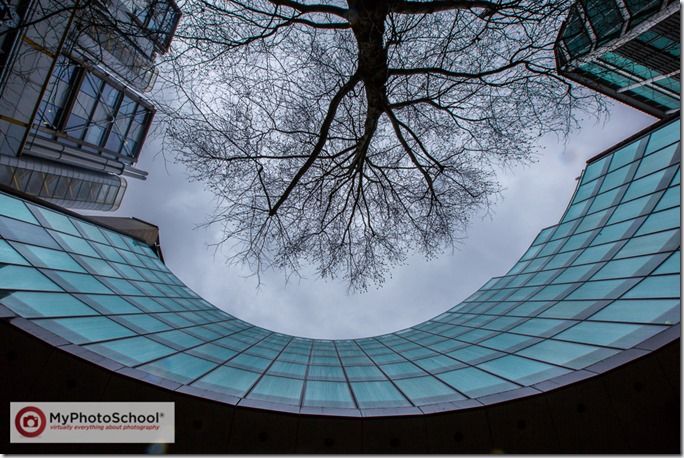 I had signed up to do two tours last year, but when one was cancelled, I postponed it until yesterday. The weather forecast was atrocious, prediction 3°C or 37°F and showers which unfortunately turned out to be spot on.

Waking at 6am and looking out of the window I did consider not going. But knowing that I had this blog to write the next day, spurred me on to leave my cosy bed and brave the sub-arctic temperatures of the English spring time.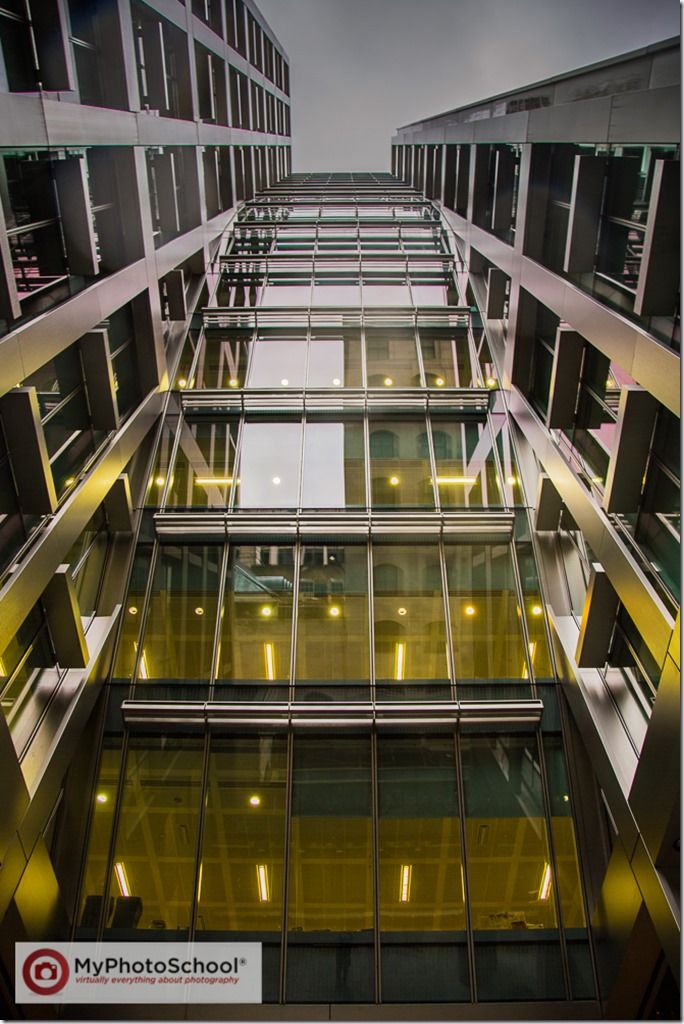 I had packed a Canon 5D Mk.III a 70-200mm f/2.8 lens a 24-70mm f/4 lens and a 16-35mm f/2.8 lens the previous night, so set out for the train and arrived in Paddington station an hour later.  It was then just a short hop by tube to St. Pauls Cathedral.
The tour I had booked was called From Wren to Rogers and described itself as "Exploring the architecture of the City of London from architect Sir Christopher Wren to Richard Rogers with this photographic walking tour looking at how to effectively photograph the City, a hugely impressive mix of history and modernity, where new vistas are continually opening of this ever-changing cityscape."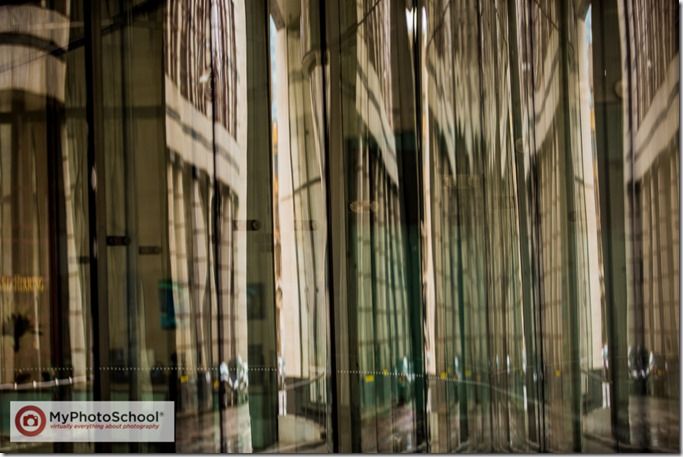 Grant Smith arrived 5 minutes before departure and gave a brief talk about his background, the route and the repeal of section 44 terrorism Act (which gave wide-ranging stop-and-search powers to the Police without requiring prior reason and was often used to prevent photographers from taking photos of public buildings). See Photography and the Law for further info.
The walk was advertised to take 3 hours and cover a route around the 'square mile' to show London's fast changing skyline. Grant Smith did suggest using RAW and to watch out for reflections in puddles and glass, but apart from this there was little or no photography tuition.
This was especially disappointing since the website stated that "The tour will cover optimum time of day to photograph the City's buildings and your rights to photograph in public. By the end of this tour you should be able to identify differing architectural styles in the City and different approaches to architectural photography."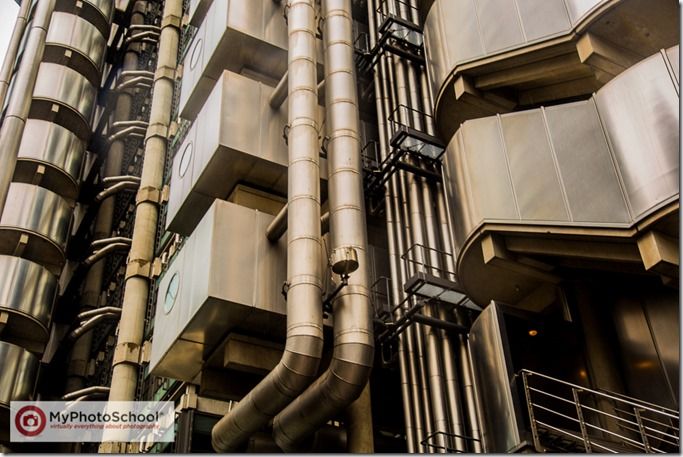 We started the tour on the corner of Watling Street EC4 outside the K&L Gates building. What Grant Smith lacked in photography tuition he more than made up for with his knowledge of the local architecture. 
He did tell us about the roof garden on the K& L Building, and explained that it has some of the best views of St Pauls Cathedral in the city, but we didn't go up and see them. Indeed we didn't get to photograph St Pauls at all, despite meeting right in front of it.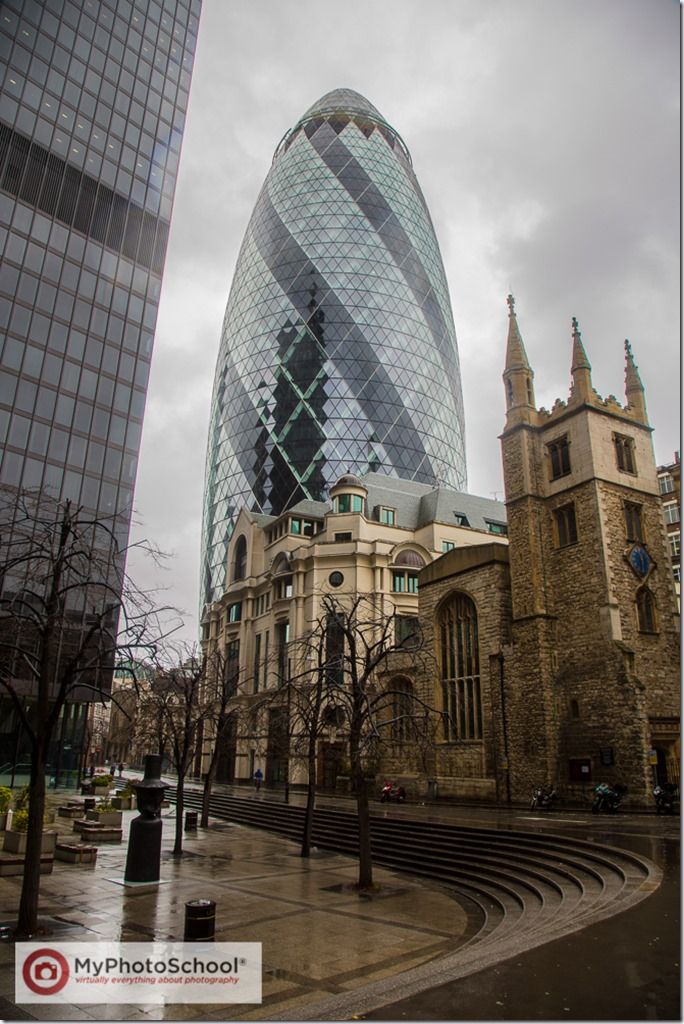 We then walked down a variety of different streets and ally's stopping shortly to discuss a particular building or vistas.  No mention was made to photography or help with camera angles, lens choice or composition. 
Grant did know his architectural history and if you see his website he's an accomplished photographer, but you could not quite get over that fact that he was just going through the motions.
He did say at the beginning that we might want to revisit the tour on our own, but we were barely given time to take photos before we started to move on to the next point and I constantly found myself playing catch-up as I hurried to take some images for this article before having to run to keep up.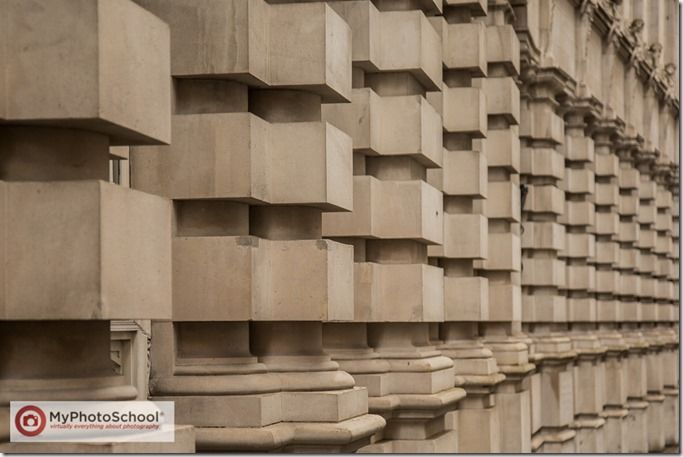 I know it was cold and wet, but 16 people had turned out for this; and I for one had spent over £100 in travel expenses to get there and I could not help feeling disappointed with the day. Our supposed 3 hour tour was over in little more than 2 hours
As a teacher, as soon as something becomes common place or boring, you should either change it, stop teaching it, or share it with someone else.  Changing the route so you had a choice of walks, or at least have a wet route and a dry route which would seem like a sensible option. We had no interior shots at all, which on a day like we had, would have been at least a respite and an opportunity to dry out.

London Open City Tour
VIEW SLIDE SHOW
DOWNLOAD ALL
Sometimes we all need a nudge to get out and take photographs.  The London open City Tour was mine, but having experienced it for myself, I could have just as easily taken the images of the local architecture myself.  I wouldn't have learnt about the history, but for me, I was there for the pictures not the education.
If you would be interested in learning more about architectural photography why not consider taking our 4 week online photography course with architectural photographer Jim Lowe
Stay inspired
Get FREE Photography tips and ideas from our experts in your inbox.