What is Metadata? If you have ever wished there was an easy way of accessing all the 'background information' about a photograph you have taken then read on.
It's actually quite straightforward.  By default, most cameras will embed some basic information into the image – when it was the taken, along with details of the aperture width, shutter speed and other exposure data. It's also possible in popular image-editing software, such as Lightroom, to expand this embedded information, by adding captions.
This is really useful if you intend to sell your images to image libraries or publishers. As well as a relevant name – 'tulip' for instance – stock libraries will use more detailed metadata and keywords to index your image and help visitors find it more easily. Meanwhile, books and magazines usually want a caption to go with images they publish, and again, being able to direct editors to the metadata will save everyone's time and make you look more professional.
Lastly, referring back to metadata can be a useful educational exercise. If your images are consistently too soft, for example, your shutter speeds or ISO settings might not be high enough; the metadata will reveal the whole story. The same goes for images that succeed, so you can make a note of what settings to replicate in a similar situation.
Here's a quick guide to accessing, and expanding, your metadata.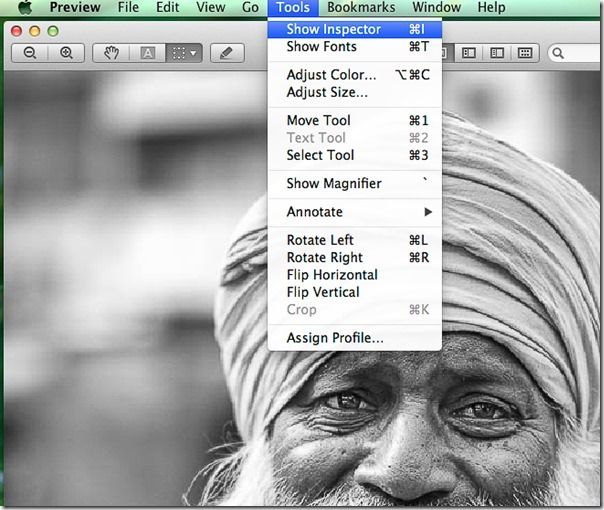 1) Even very basic image editors, such as Preview, built into the Macintosh operating system, let you access some metadata. Double-click on a JPEG image and select Show Inspector from Tools.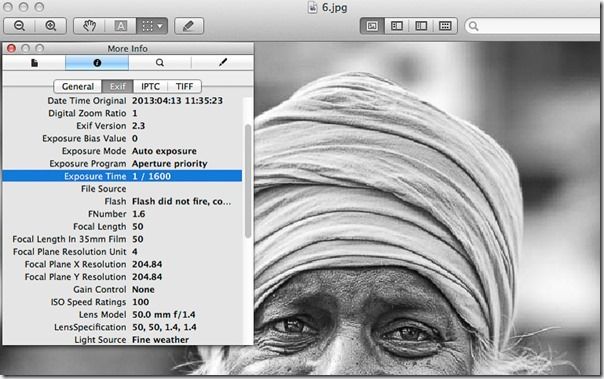 2) Click the second tab, EXIF, and you can see what shooting mode was used (e.g. Aperture Priority), what Aperture (f number), shutter speed, ISO, even the lens type, light source and distance!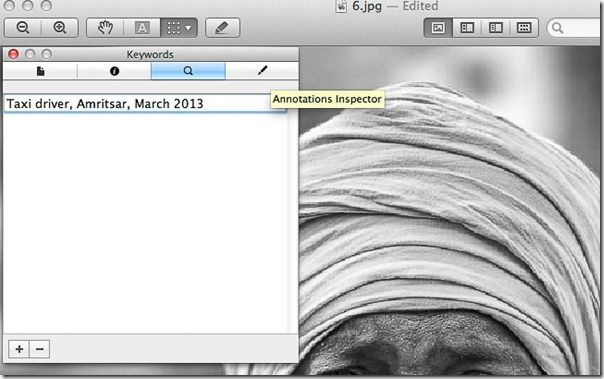 3) Click on the Pencil icon and you can also add some basic descriptions and annotations for future reference and indexing.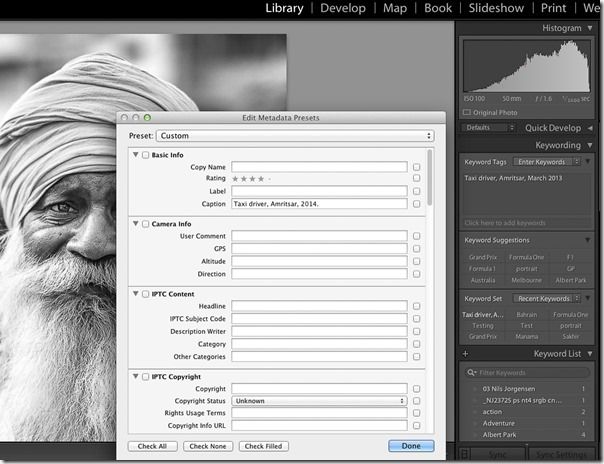 4) For finer control over metadata, it's better to use a more powerful image-editor such as Lightroom. With the same image opened in the Library module, you can see key exposure information in the top right panel. You can then add keywords and detailed captions, or access a host of advanced options by going to the Metadata menu.
This needs a tutorial in itself, but hopefully you now know the rudiments of metadata. One final thing: Lightroom or other raw processing software should be able to open raw files from your camera, and access metadata; if it can't open them, you may need to update the software to work with your camera, particularly if you bought it recently.
If you would like to learn more about Digital Photography why not sign up for David Taylor's 4 week online Introduction to Digital Photography course.
Stay updated
Receive free updates by email including special offers and new courses.