Panning: How to Portray Movement in Your Photography
By Geoff Harris •
Panning is one of the coolest creative photographic techniques to master; pull it off and you will impress everyone with your prowess, and also silence that 'smart-alec' with a smartphone. Put simply, panning is a way of keeping a moving subject sharp while blurring out the background. So it's a great way to convey movement and speed; while you can freeze a speeding motorcycle, for instance, by shooting it with a very fast shutter speed, the bike looks like it's standing still. Panning can also be used with slower moving vehicles such as cars, taxis, bikes, horses... Here's a quick recap of the essentials.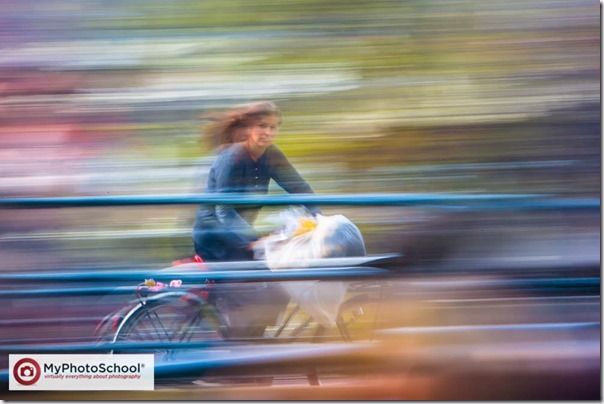 1) Shooting mode

To begin with, choose Shutter Priority or Tv mode, or Manual mode. Then set an appropriate shutter speed – how fast or slow will depend on the subject. For a fast-moving motorbike on a corner, try 1/125 sec, while 1/100 sec will suffice for a slower moving scooter. When you've taken the shot, check the sharpness of the subject on the rear camera screen; if it's too soft, try a faster shutter speed. The sharper the subject and more blurred the background, the better.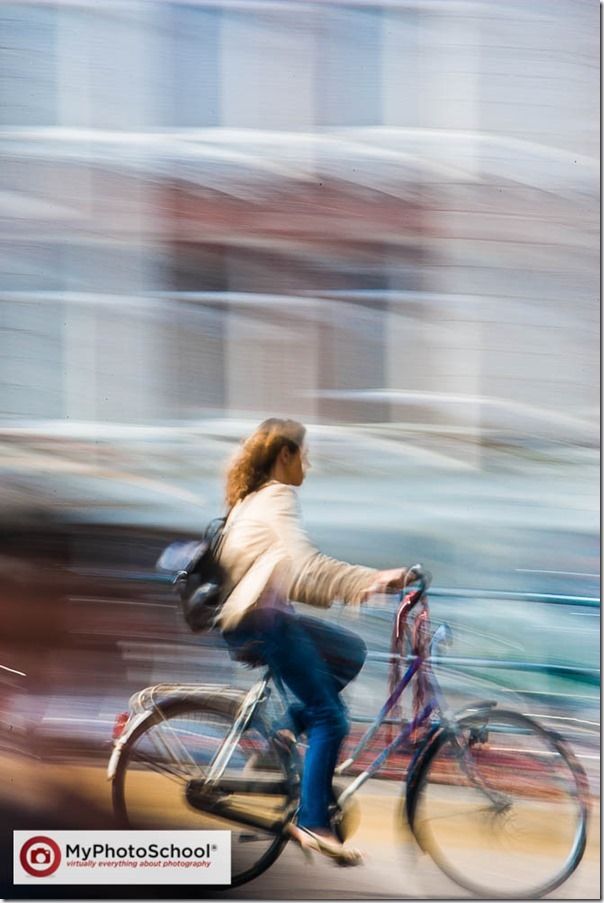 2) Focus mode
You've got two choices; autofocus (AF) or manual. With AF, you can use Continuous AF (AI Servo on Canon) and set the focus point over the subject – it's particularly important the person's head/helmet is sharp in motorsports photography, for instance. With manual focus, you pre-focus on an area which you know the vehicle will pass in front of. Using the burst mode, or motor drive, will help to increase your success rate.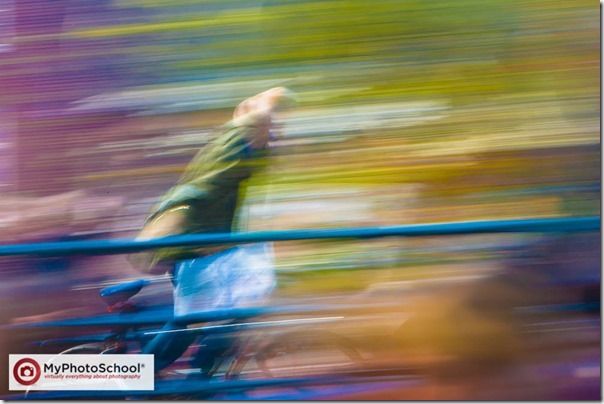 3) Moving your body
How you move your body is crucial to successful panning. Lots has been written about it, but basically you need to stand with your feet apart, then track the passing vehicle/subject with your upper body, moving in a 90 degree arc. Keep on tracking the subject after you have hit the shutter button – don't immediately drop the camera. If you do, the motion blur will be a mess. For the best results consider using your cameras motor drive and take several shots in quick succession.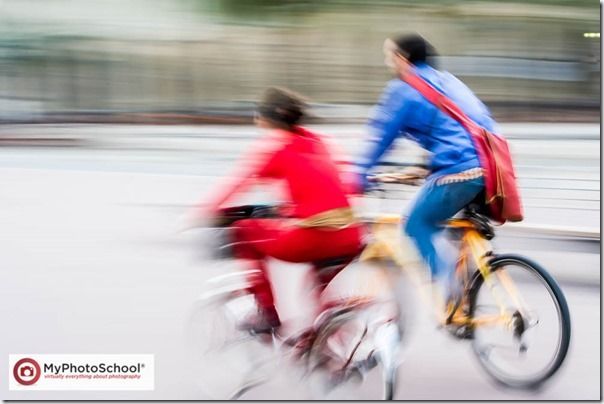 4) Practice makes perfect

Panning needs regular practice, so before you head off to that grand prix, spend some time doing pans of traffic on a local road. Look for interesting background to your shots to help add colour and interest. Don't just blindly blast away; be prepared to adjust shutter speed, focussing style and how you move your body. Remember, keep on tracking the vehicle for the smoothest results!

Assignment
Go out a practice shooting panning shots of cyclists. They don't move too fast and there's are usually plenty of them about especial around lunch times.  Upload your best shots to our free photography competition for a chance to win a MyPhotoSchool online Photography course course
Stay inspired
Get FREE Photography tips and ideas from our experts in your inbox.