Mitch Dobrowner: In the footsteps of Adams
By Geoff Harris •
Photographer of the Month : The Genius of Photographer Mitch Dobrowner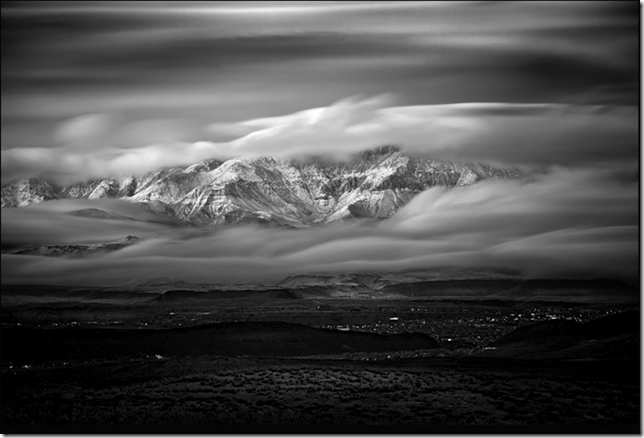 'Winter Storm' Black Rock Hill Utah 2010




To start this series of 'Photographer of the Month' on MyPhotoSchool I have chosen one of my favourite living photographer's Mitch Dobrowner.


Those people who know me, wouldn't usually use the words Duncan and effusive in the same sentence, but I absolutely love this guy's work, ever since I first came across it in 2009. So much so, that I now own a print of Winter Storm (see above) and Road (See Below)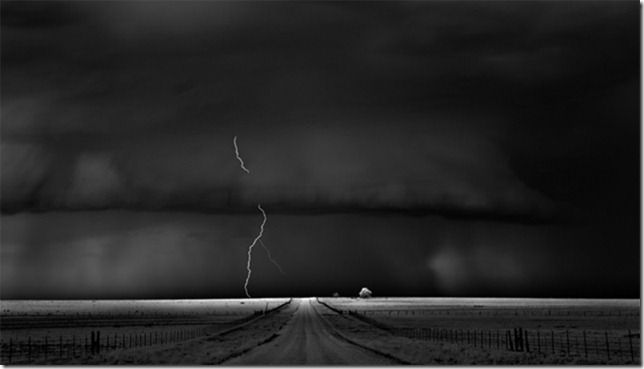 'Road' Near Guymon Oklahoma 2009
This is how the man summed up his career and a recent interview
Mitch Dobrowner: "To make a long story short, I left home at 21, quitting my job, leaving my friends and family to see the American Southwest for myself. In California I eventually met my wife, and together we had 3 children, and created our own design studio – and the tasks of running a business and raising a family took a priority to Photography. During that time I stopped taking pictures.
Years later, in early 2005, inspired by my wife, children and friends – I again picked up my cameras. Today I see myself on a passionate mission to make up for years of lost time – creating images that help evoke how I see our wonderful planet."
I feel that I owe much to the great photographers of the past, especially Ansel Adams, for their dedication to the craft and for inspiring me in my late teens. Though I have never met them, their inspiration helped me determine the course my life would take.
Q. How would you describe your philosophy towards your work?
Mitch Dobrowner: Landscapes are living eco systems and environments. They have existed well before, and will hopefully be here way beyond the time we are here. When taking photographs, time and space seem hard for me to measure. Whenever I shoot a 'quality' image, I know it. At those moments things are quiet, seem simple again – and I obtain a respect and reverence for the world that is hard to communicate through words. For me these moments happen when the exterior environment and my interior world combine. Hopefully the images presented help communicate how I feel and what I see during those times.
Q Over what time period where the photographs you are exhibiting  taken?
Mitch Dobrowner: All photographs presented (with the exception of the White Sands image) were shot between March 2005 and today (2011).
Q Do you use Digital or Film?
Mitch Dobrowner: My work today is produced using a digital workflow. All the images presented are captured as latent images. Prints are produced using pigment inks on archival cotton rag paper.
Please see blow a short slight show of some of Mitch's work and don't forget to check out out his website at http://www.mitchdobrowner.com/index.html
Stay inspired
Get FREE Photography tips and ideas from our experts in your inbox.