Getting the most from Blackberries, Raspberries, Redcurrants & Other Soft Fruit

For gardeners just entering the spring season there is still time to plant soft fruit such as raspberries, currants and figs. These fruits are easy to grow and can be very rewarding.

I thought I would highlight a few things you should know about their cultivation, whether you are starting from scratch, or have existing soft fruit that is not as productive as it might be.
Raspberries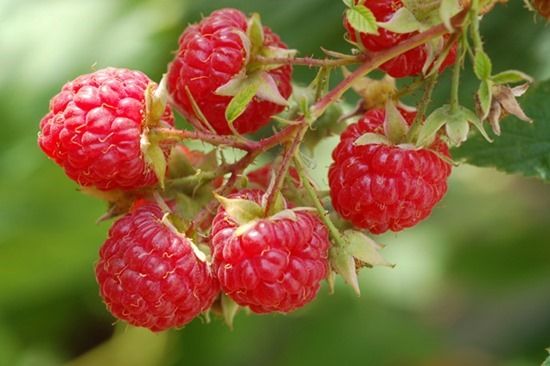 Traditionally raspberries are grown in rows, with a framework of posts and wires for support. Contrary to popular belief, they do not need full sun.
They are by origin woodland plants so can tolerate some shade. They grow well on most well-drained soils, like acid soils but are not at their best on shallow, dry or chalky soils.
Summer fruiting raspberries, in other words those that are harvested in the main season, fruit on canes that grew the previous season.
The old canes that fruited are cut down to the base of the plants, leaving the new ones to fruit this year.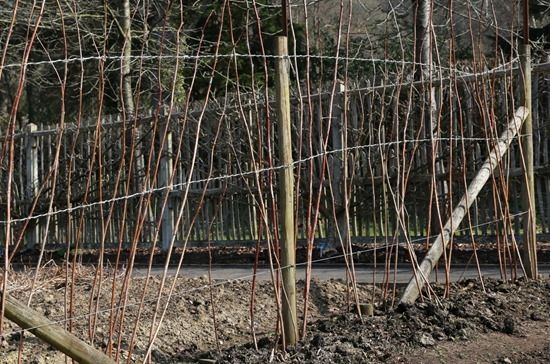 Autumn fruiting raspberries, those that fruit for several weeks through late summer into autumn, fruit on canes that grow the same year.
These are cut right back to ground level in winter, so there is nothing there in early spring, until those new shoots emerge.
If you have plenty of room, and a semi-shaded spot raspberries can be grown naturally without support. This makes them more difficult to pick, but lower maintenance.
A slow release, high potash fertiliser at the beginning of the growing season produces best results.
Tayberries & Blackberries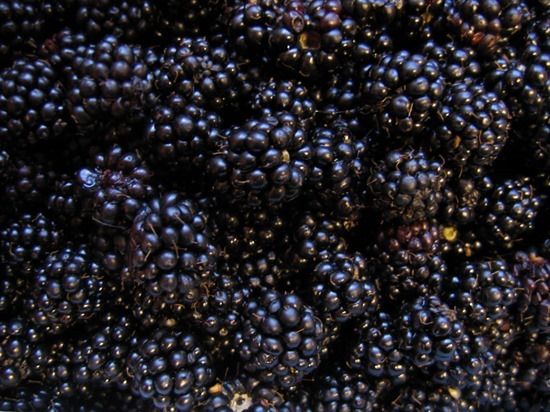 These are some of the most untidy plants in the fruit garden. A bit like rambler roses (they are related) they produce long, vigorous shoots from the base during the summer while the previous year's "canes" are flowering and producing fruit.
During winter you cut out last year's growth that has fruited and tie in the new stems: ideally on to wires. A framework of posts and strong wires spaced 45cm (18") apart is ideal to a height of 180cm (6ft).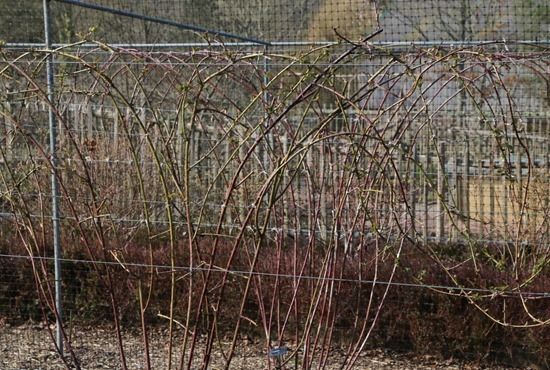 This will then present the fruit perfectly enabling easy picking and maintenance during the growing season. The plants are also more manageable and take up less space.
A light application of well-rotted manure and a slow release high-potash fertiliser produces best results.
Blackcurrants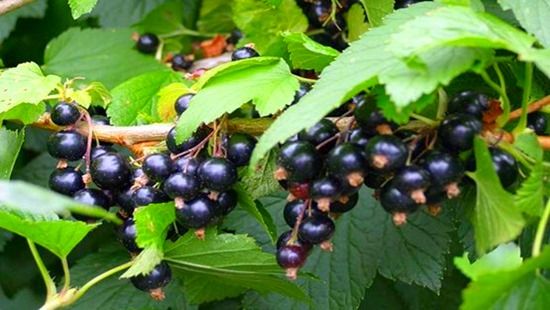 Some of the easiest currants to grow, blackcurrants fruit on the previous year's wood. Therefore you cut out the stems that have fruited, leaving the new ones to develop from the base of the plant.
A healthy, correctly pruned blackcurrant should have well-spaced fat, light brown stems rising from the base. Some cut the fruiting stems at harvest to make the currants easy to pick.
Blackcurrants are the least attractive currants to birds, so can usually be grown without netting protection. This will depend on the birds in your area.
Blackcurrants benefit from a generous mulch with well-rotted manure in addition to a well-balanced, slow release fertiliser.
Redcurrants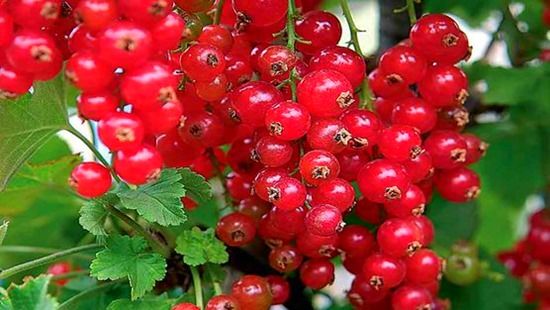 Redcurrants can be grown as bushes alongside blackcurrants. They fruit on all wood so are pruned to retain a balance of one, two and three year old wood. They are perhaps best grown as cordons: with one or two stems trained vertically against a wall or fence.
This must be in a reasonably sunny position. Growing them in this way they are easy to protect with netting. This is usually essential because berry-eating birds, such as blackbirds love them.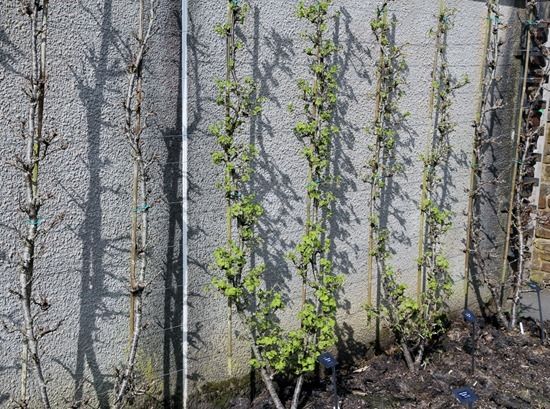 If starting from scratch with a young bush redcurrant, select one strong stem and remove the others.
Allow the lead shoot to develop and tie it into a cane to train it vertically and produce the main stem of the cordon. After that shorten back long shoots that develop in late summer; prune again to produce fruiting spurs in winter.
Peaches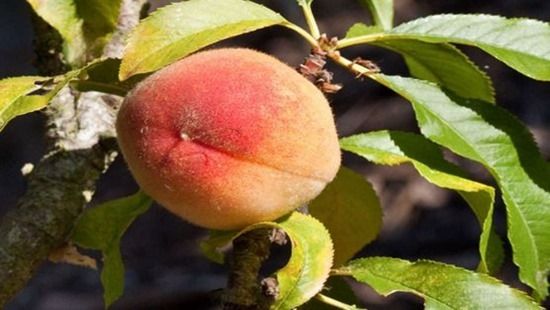 In cool, temperate regions Peach Leaf Curl disease causes disfiguration of foliage of peaches and nectarines grown in the open. Appearing as red blisters all over the foliage it does not prevent fruit from developing but it does reduce the growth of the plants and the effectiveness of the leaves.
The spores of this fungal disease are carried onto the plants in winter rainfall. Therefore the effective way to control Peach leaf Curl it is to grow peaches and nectarines against walls or fences, ideally as fan-trained or espalier plants.
These can then be protected by putting a frame covered with polythene or polycarbonate over them through winter and into the following spring. This must be open at the sides to allow pollinating insects in to fertilise the flowers.
Figs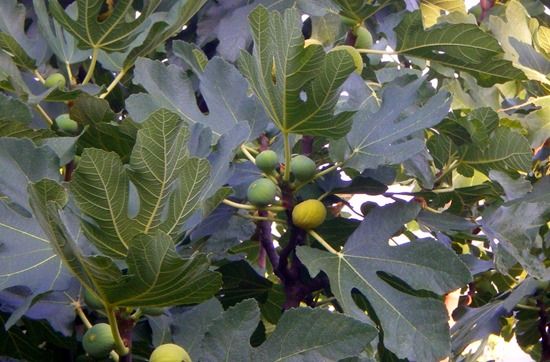 If there has been frost or very cold weather over winter, pick off any small fruit that started to develop last season; this will have been damaged by cold. As long as it remains on the branches it will delay new embryo fruits from appearing; these are the ones that develop into perfect figs later in the season. You can leave any tiny fruits that are about the size of a pinhead if these are already visible.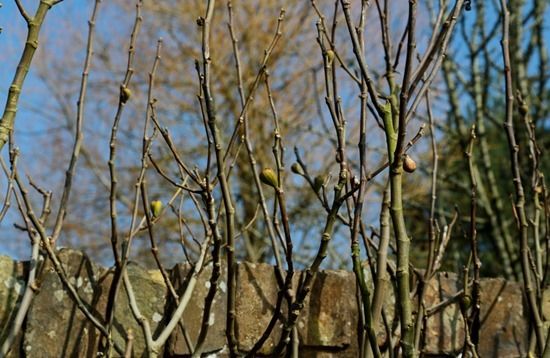 Do not be tempted to hard-prune your fig as this will just produce more vigorous growth. If you want to restrict its size it is better to bend over the longest stems and tie them in to wires, or weight or peg them down to the ground. This may be easier said than done in a small space.
Figs are best on poor soil. Avoid bulky organic manures and only add a small amount of high-potash fertiliser. Too much nitrogen will result in vigorous growth and lots of leaves.
fertiliser
If you are not sure which fertiliser to choose use a good quality rose feed in addition to garden compost or well-rotted manure. Rose fertilisers are high in nitrogen and potash and have trace elements. As many fruits are rose relatives the same feeding regime suits them perfectly.
Trained fruit growing pictures taken by Andy McIndoe at RHS Rosemoor, Devon. Spring 2015 https://www.rhs.org.uk/gardens/rosemoor
Stay updated
Receive free updates by email including special offers and new courses.