As often happens in England, as Christmas approaches the weather gets milder and ever damper. Heavy rainfall this week has left verges and fields flooded, the water encroaching onto many roads and threatening homes. More heavy rain is forecast and the dreams of a white Christmas have melted and washed away; or have they?
As yet I've I haven't played Darlene Love's version of White Christmas; I'm saving it because it's such a guilty pleasure for me at this time of the year: "…the orange and palm trees sway, there's never been such an day in old L.A. But its December 24th, and I long to be up North, so I can have my very own White Christmas…." OK – I admit I didn't have to look up the lyric – I've heard it so many times!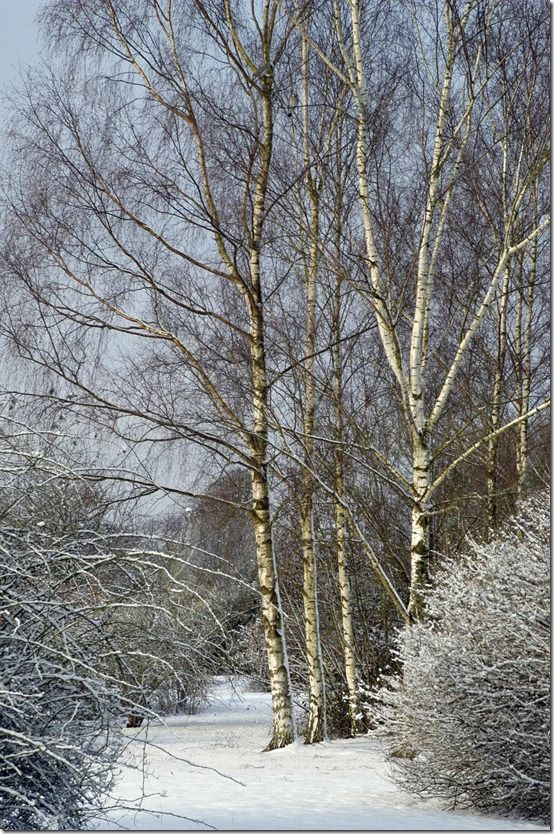 I suppose it's the same for many: a white Christmas is nothing more than a dream, an image we like to think we aspire to. I wonder how many of us have heard sleigh bells in the snow, or built our very own 'Frosty the Snowman' in the holiday season? Readers in Australia might be heading for the beach, while those of you in the Northern States and Canada might be living the dream. I've enjoyed having several students from Switzerland and Southern Germany on my courses during 2013, and I wonder how many are looking out at an icing sugar landscape?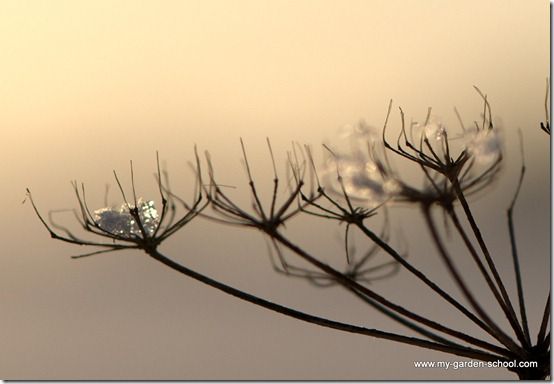 For me snowfall, whenever it comes, transforms the world overnight. It's partly that eerie silence when I wake up, as car tyres are cushioned on the lane, and that cold blue light that filters through the curtains. Looking out into the garden I am always bewitched by the way snow mounds upon and softens certain plants, and makes others sharper and more defined. Snow on mahonia leaves results in a sharp, dark, bold silhouette around quilts of white icing. Snow sits in soft piles on the flattened flowerheads of sedums.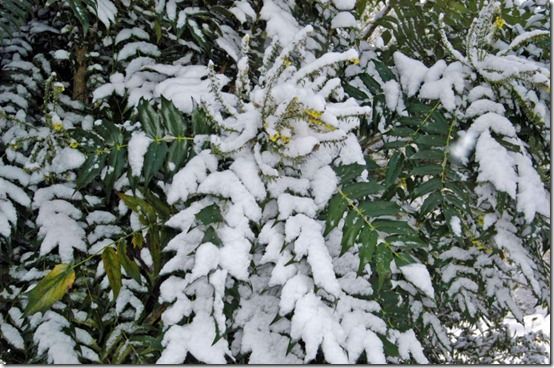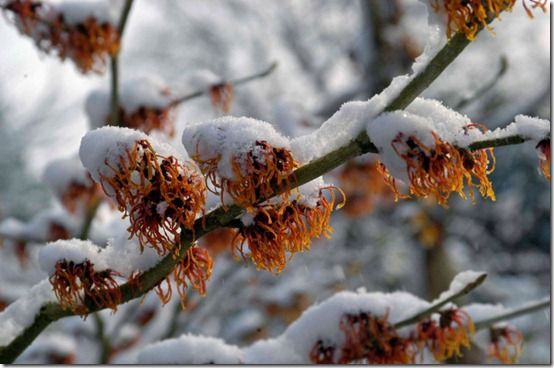 Then there's the effect on the space. A nice even fall of crisp snow defines the proportions of space and planting in a garden. I always say this is the best time to evaluate: without the distraction of colour to cloud the picture.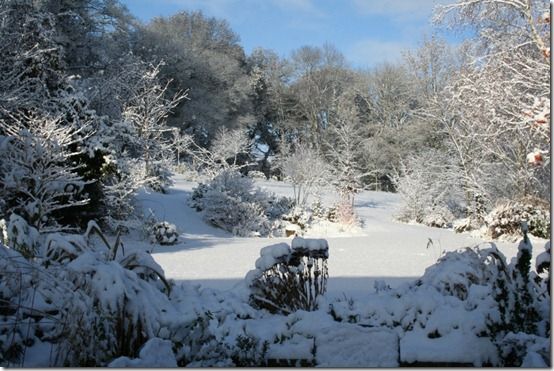 Perfect snow clings to the trees, to every branch and twig. Hopefully the weather is still and cold, so that the flocked fairytale tree branches are preserved a little longer to be enjoyed. Red barked dogwoods, and other deciduous shrubs with colourful stems, add flashes of vertical colour. The berries of sorbus, pyracantha and cotonester shine scarlet, gold and flame though the white crystal flakes.
Of course one of the greatest miracles in the snowy white Christmas garden is the odd brave bloom. Those of you living in colder regions probably don't see this spectacle. Your winter flowers are snuggled up beneath a snowy blanket waiting for longer days and milder temperatures. For us, where Christmas snow is the exception rather than the rule, a hellebore or snowdrop peeping though the snow, or the petals of a witch hazel holding the delicate white crystals it has captured, is a Christmas miracle we long for.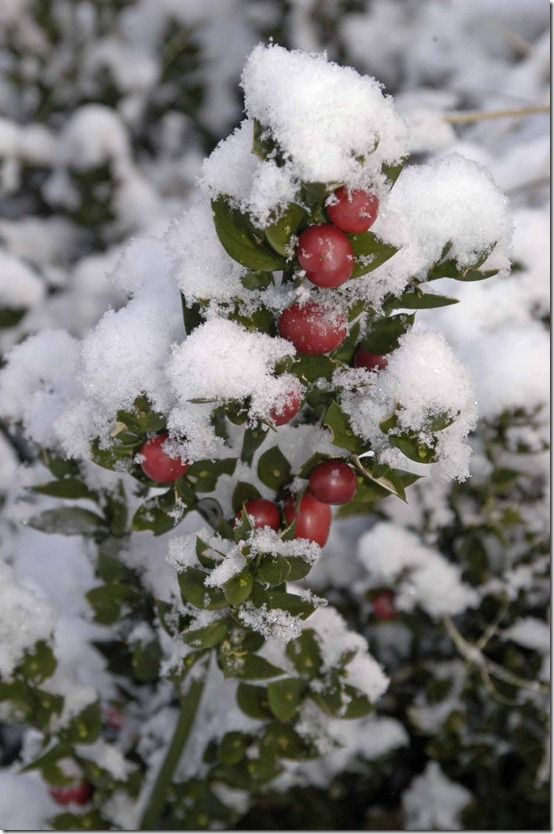 So for those of us just dreaming of a White Christmas we would love to hear from you, whether you are living the dream or not. I decided just to post a few images for you to enjoy – another My Garden School Christmas card for all of you.
As Irving Berlin wrote: "may your days be merry and bright, and may all of you Christmases be white"
Happy Christmas – I'm off to dig out my Christmas albums.
Stay inspired
Get FREE Gardening tips and ideas from our experts in your inbox.