This year the warm season grasses in my garden were later coming into flower, presumably as a result of the cool, late summer weather over here in the Netherlands; but when they did flower all was forgiven as by then the garden had reached its dramatic peak.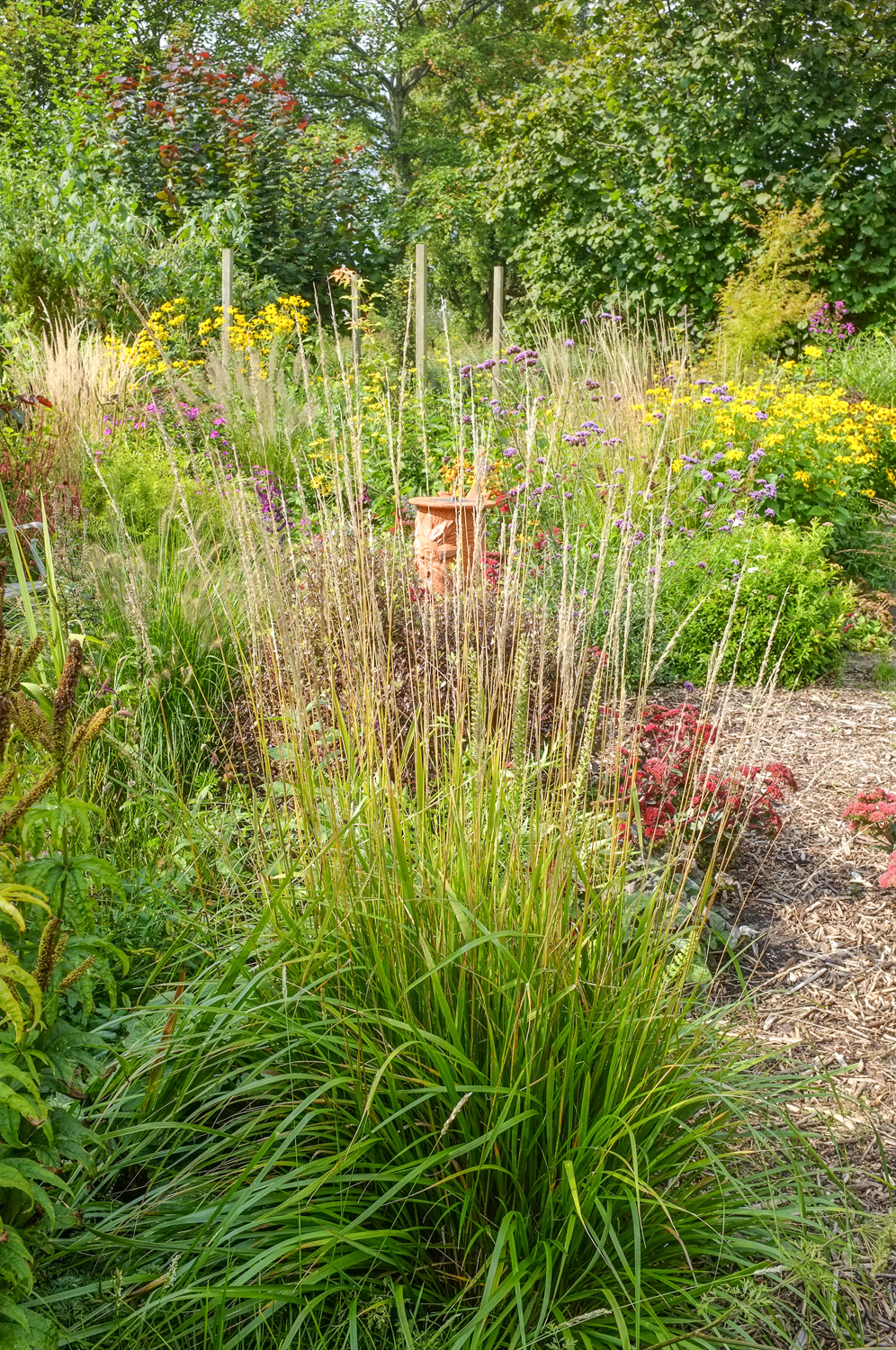 Cool season grasses such as Calamagrostis (above) are effective in early summer and continue to make a contribution over a longer period, however, it is the warm season grasses that are the real drama queens.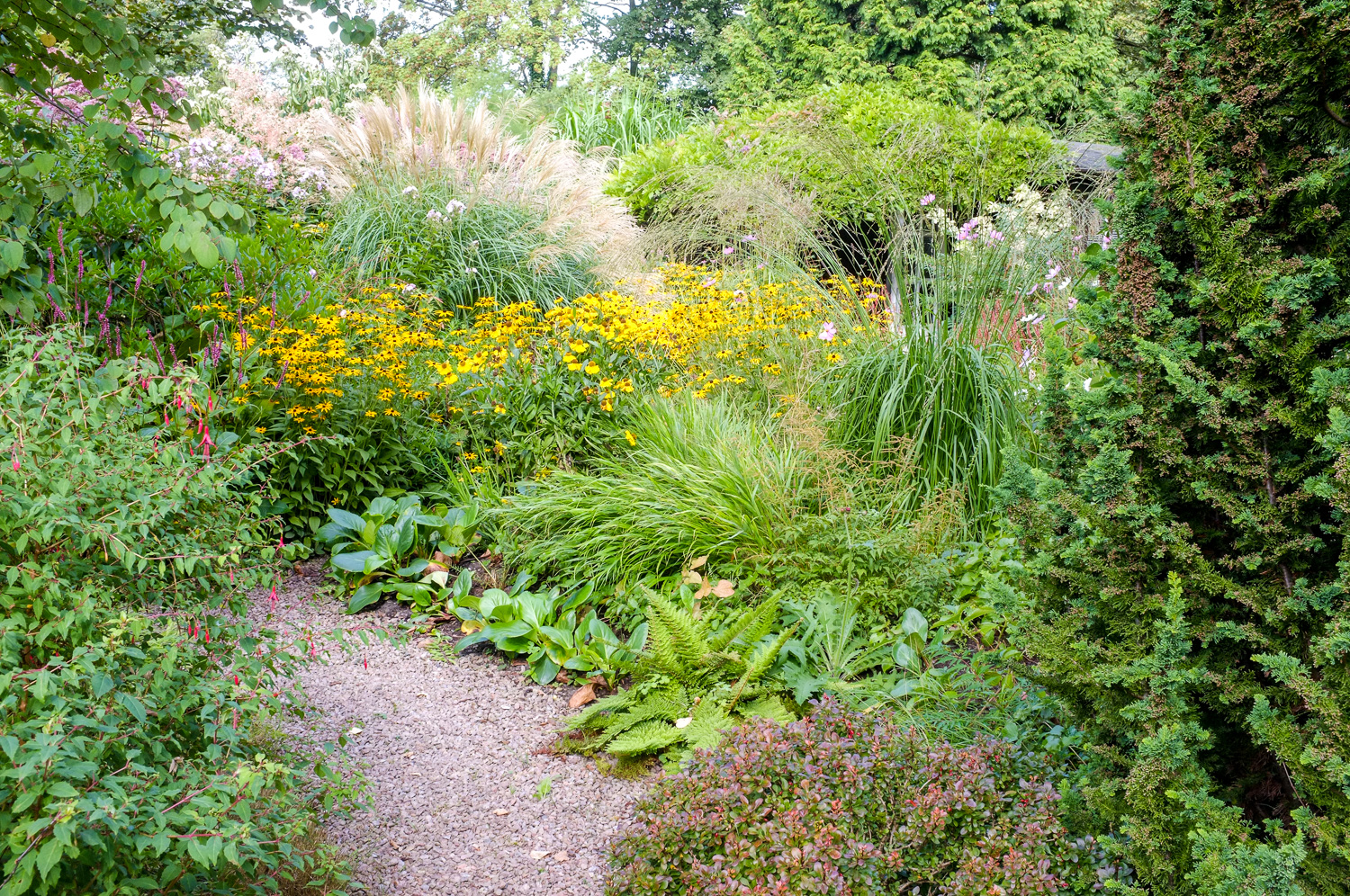 This is a mature clump of Miscanthus sinensis 'Herman Mussel' screening a quiet sitting area at the rear of my own garden.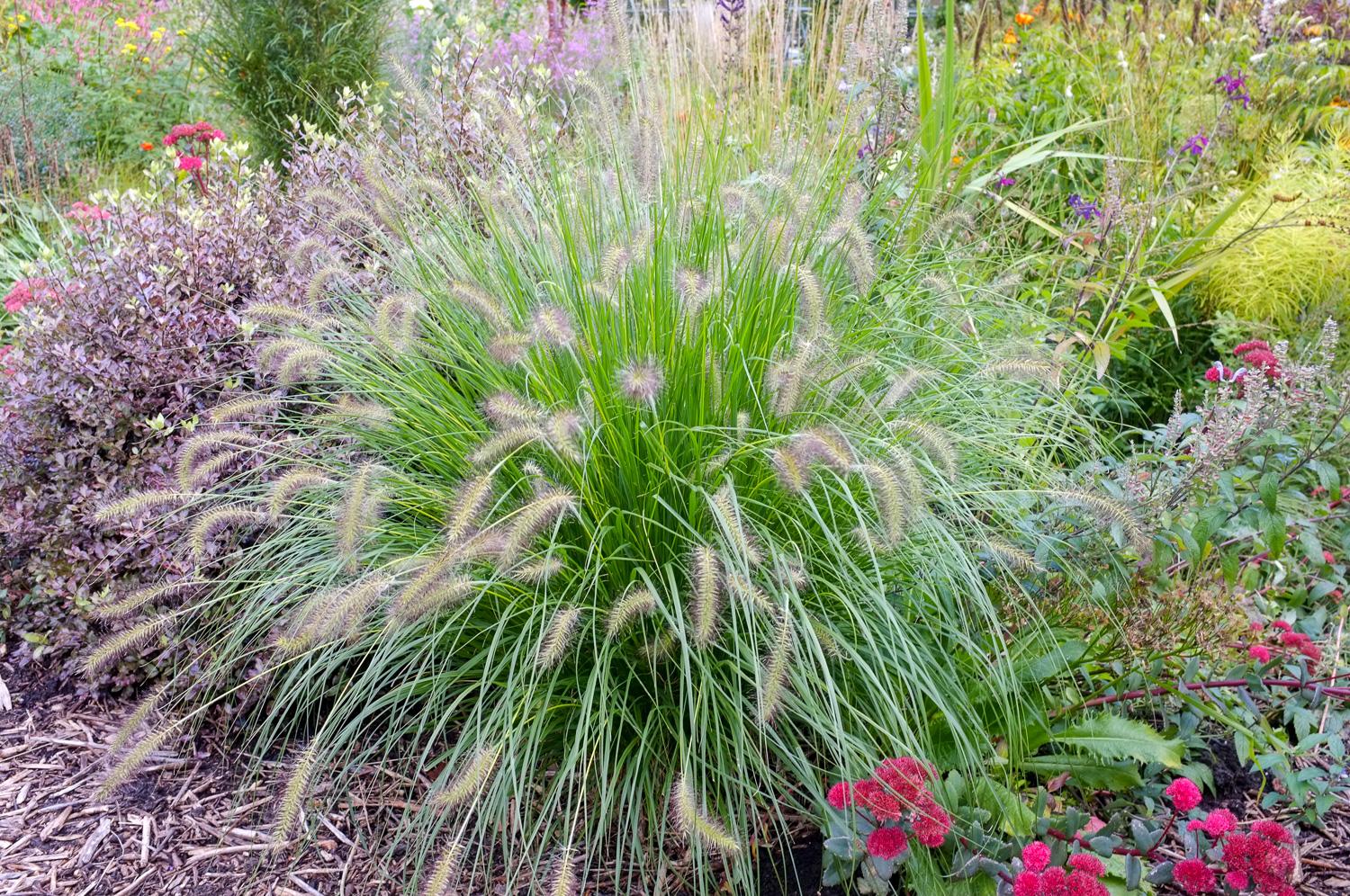 The longer I garden the less I feel I know. "Pennisetum grasses need a long hot summer to flower" - is what I tell everyone, but this year the summer was cool, yet this plant has never flowered so well! Pennisetum alopecuroides 'Gelb Steil' with its yellow glow within the flower heads and their stems.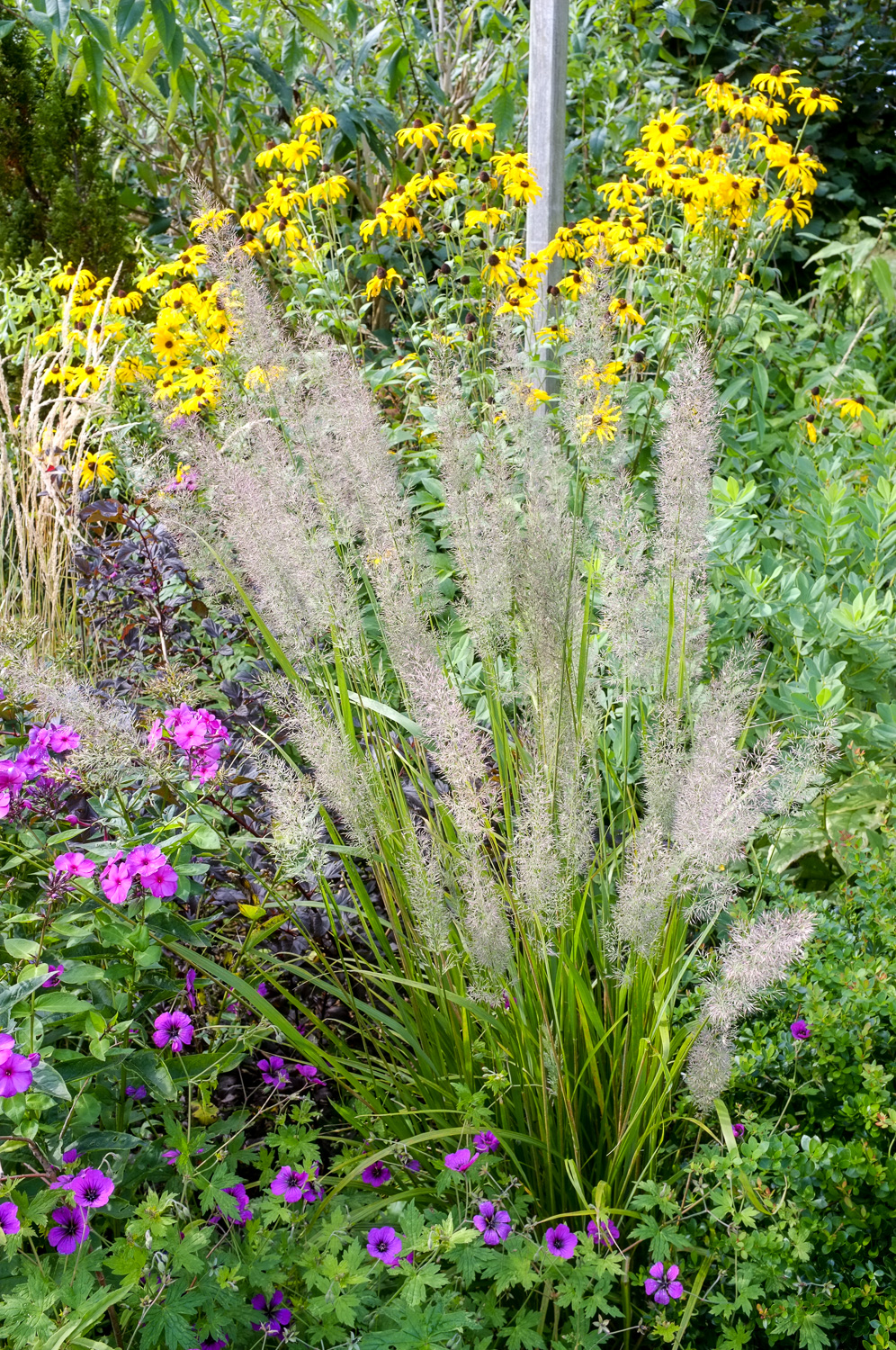 Calamagrostis brachytricha always redeems itself when it comes into flower. In early summer it is just a green grass filling space in the border, but then suddenly it flowers and remains effective well into winter. Its common name, Diamond Grass, refers to the sparkling droplets of water that hang in its flower heads after a shower.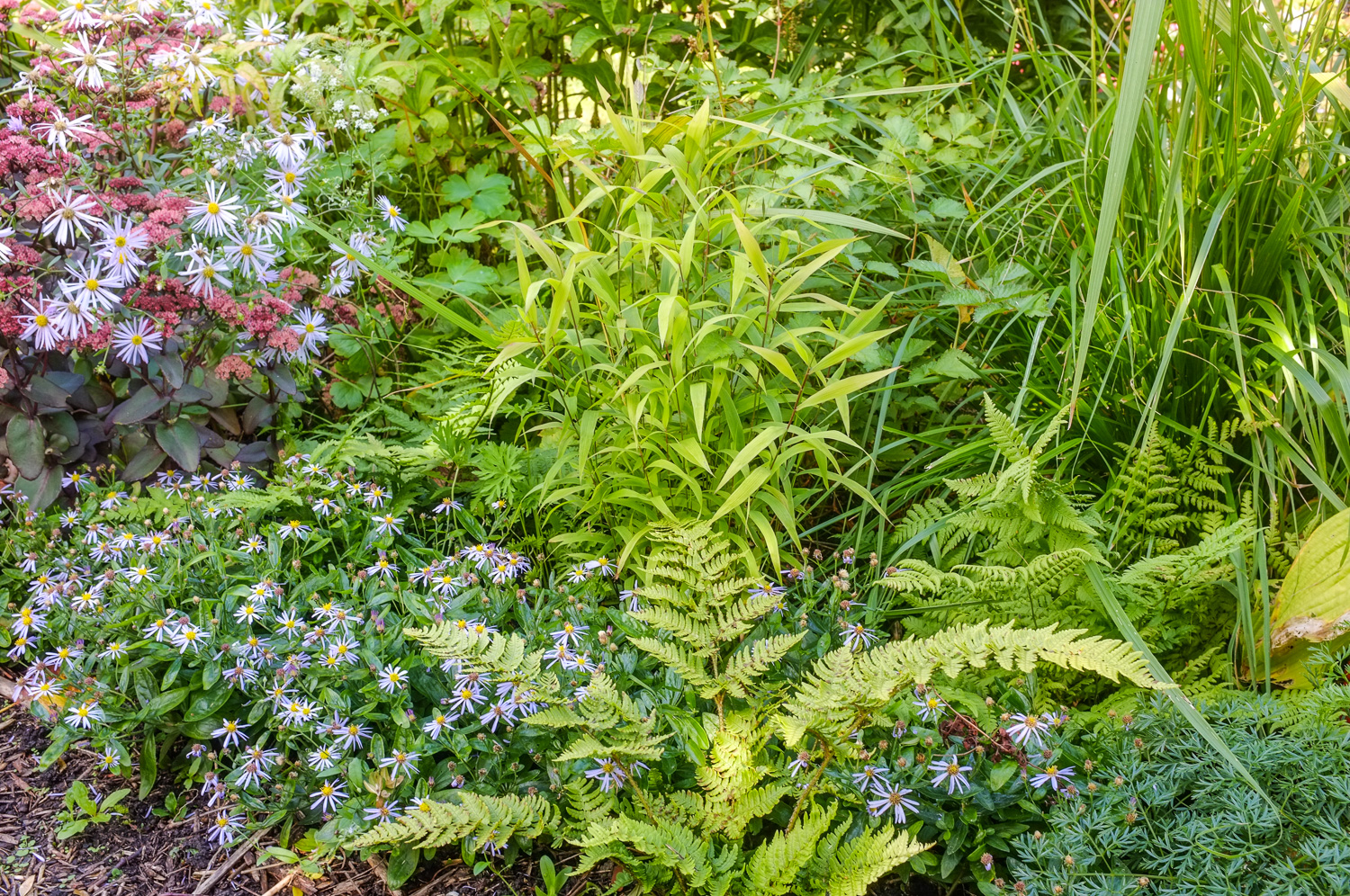 Not all ornamental grasses have to grow in full sunshine to thrive. Sedges, wood rushes and woodland edge grasses abound, but when something with extra height is needed there is nothing better than Chasmanthim latifolium.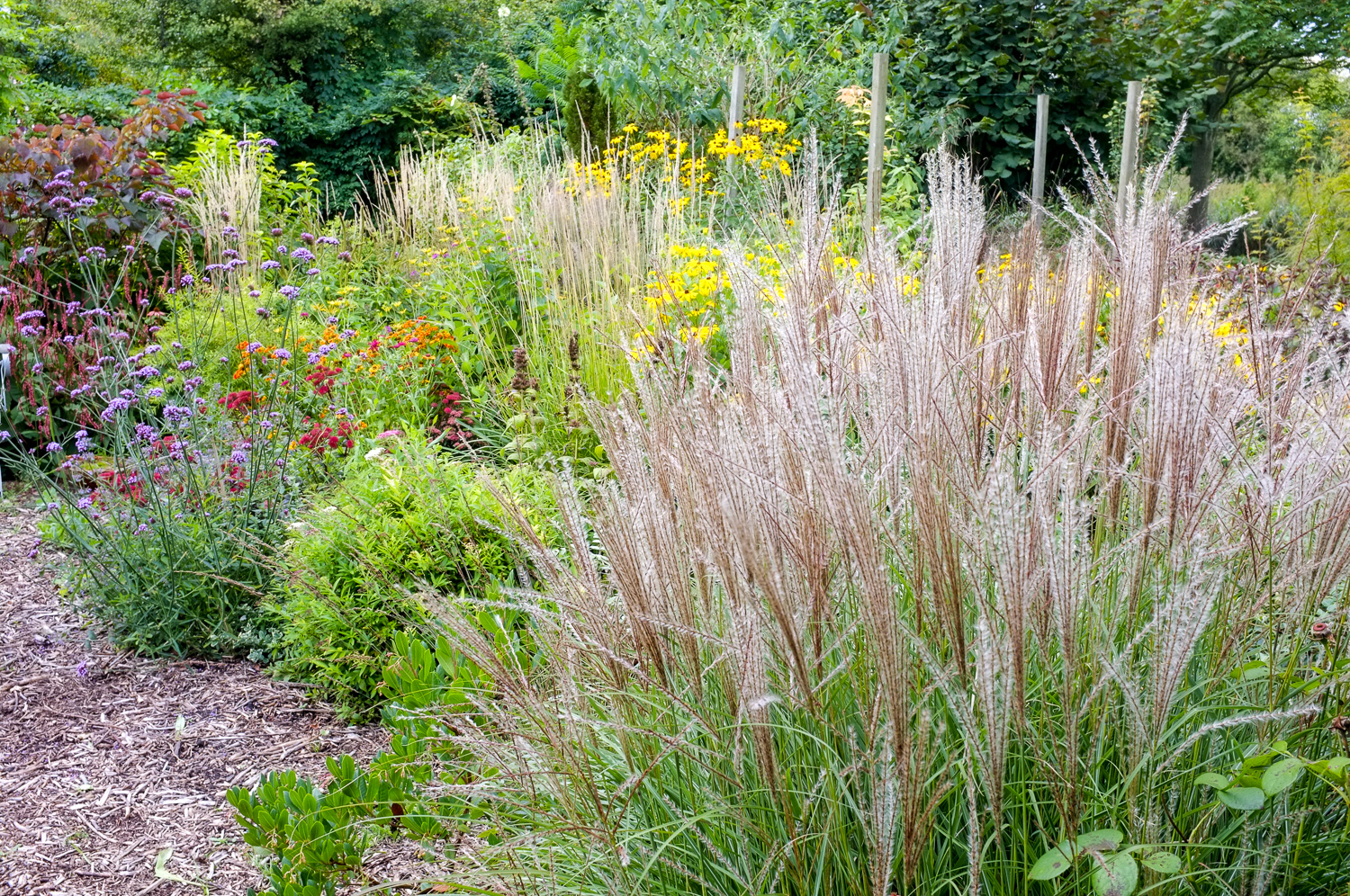 Repetition is the secret for introducing the naturalistic look into our garden plantings. Upright grasses, even when they are different species, share many characteristics which allows them to develop a clear visual theme throughout a garden space. Here three forms of Calamagrostis x acutiflora and Miscanthus sinensis 'Kleine Silberspinne' connect the various borders in of this garden into a single picture.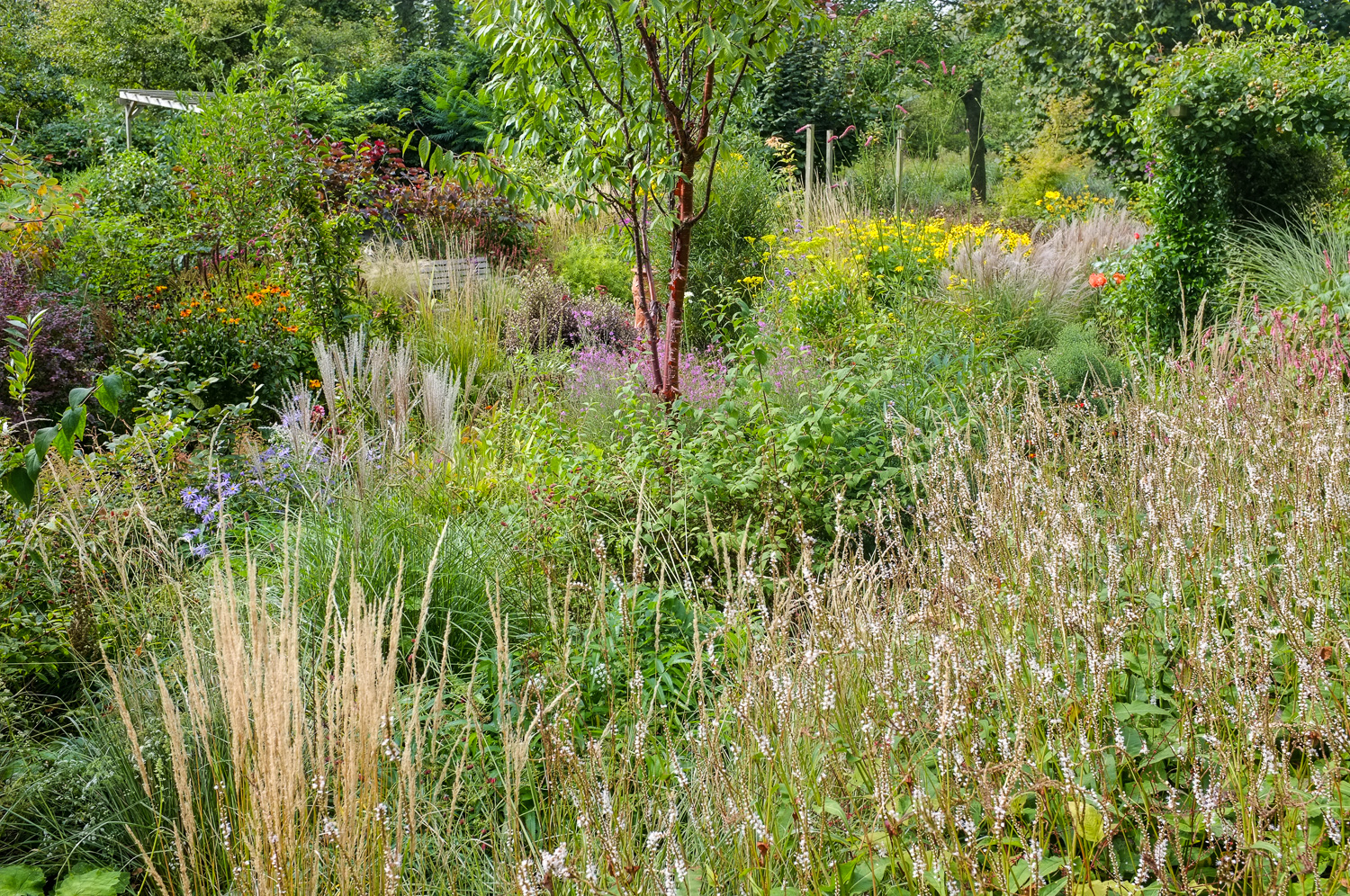 Stepping back, yet more clumps of ornamental grasses add to the scene making the garden as a whole look much larger than it really is. But take note, the ornamental grasses seen here are only part of this picture.

These are just some of the concepts we deal with on my "Gardening with Grasses" course at Learning with experts. If you really want to get the most out of this important group of perennials why don't you join us? Now is the time to study the grasses which are at their peak; the spring is the best time to plant them after a winter of making plans.
Stay updated
Receive free updates by email including special offers and new courses.