Which is Currently the Best Mid Range DSLR Camera?
Welcome to our new series of buyers guide to help you find the right camera for your needs. While Christmas is still a long way off, it's surprising how the time goes and autumn/winter is traditionally the time of year that people invest in a new camera. So it's time to get your gear head on! Here is our guide to help you choose a camera that is easy to use, but not so dumbed down that you will soon outgrow it.
What is the difference between a mid-range and high-end SLR?
You don't need to be a rocket scientist to work out that mid-range SLRs tend to have more advanced features than your typical entry level SLR, but it's not always so clear how they differ from the higher echelons of kit. Basically, mid-range SLRs are usually aimed at enthusiast photographers who really want to push the boundaries of their camera as they expand their photography skills, but don't want to pay top dollar for a lot of pro features they are rarely going to use.
So while mid-range SLRs have powerful, high-resolution sensors, they are sometimes APS-C devices rather than full-frame – in other words, the sensor is physically smaller. Mid-range SLRs tend to have fewer autofocus options, too, but this doesn't mean that they are somehow 'poorer' at focussing – it just means that you may have fewer AF points to play with, and they are arranged in a different way. Some higher-end SLRs, particularly those aimed at pro sports and action and wildlife photographers, also have very high continuous shooting modes, something that the average enthusiast is unlikely to need that often. Mid-range SLRs, while often extremely sturdy, are not always weather proofed too. All these distinctions are not set in stone, however, and full-frame sensor SLRs in particular are falling in price.

Four of our best buys
1) The Canon 70D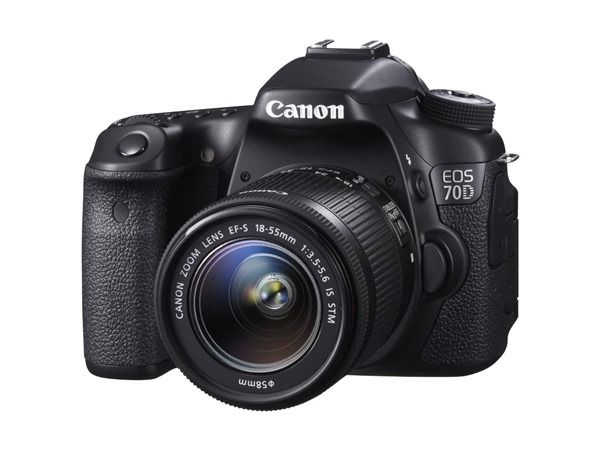 This a 20.2Mp, APS-C sensor SLR that offers an awful lot to the enthusiast photographer. Particularly impressive is the 'Dual Pixel' phase-detection focusing for both Live View and video, and the generous ISO range. Picture noise is well controlled at higher ISOs too, and the camera has a fast continuous shooting mode of 7 frames per second. You even get built in WiFi, making it easy to transfer images but the real icing on the cake is the articulated, three-inch touchscreen, which comes in handy for awkward compositions. This really is an excellent SLR if you are not wedded to going full frame.
2) Nikon D7100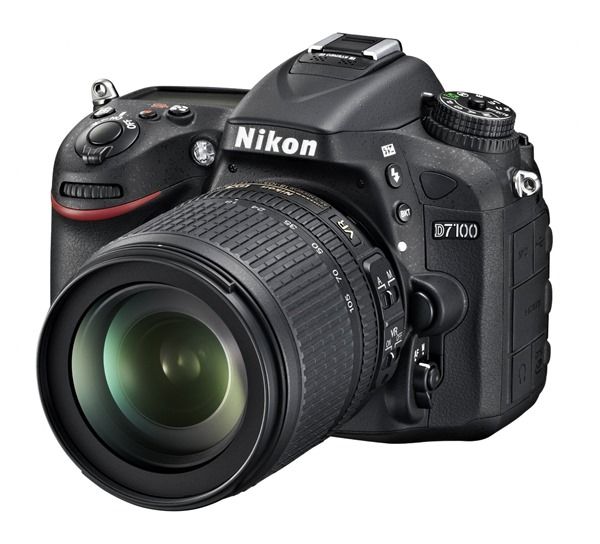 This is a 24.1Mp, APS-C SLR that lacks an anti-aliasing filter to enable sharper shots straight out of the camera. While not quite as fast as the Canon, it delivers an impressive continuous shooting speed of 6 frames per second, which can be expanded to 7 frames per second with the 1.3 x crop mode. While the screen is again colourful and reasonably large at three inches, it isn't touchscreen, however. Another big selling point is the sophisticated AF system, which offers no less than 51 AF points, and a bright, easy to use optical viewfinder. The camera is weather proofed too, so this is a no brainer for Nikon fans who don't want the extra cost of full frame.
3) Canon EOS 6D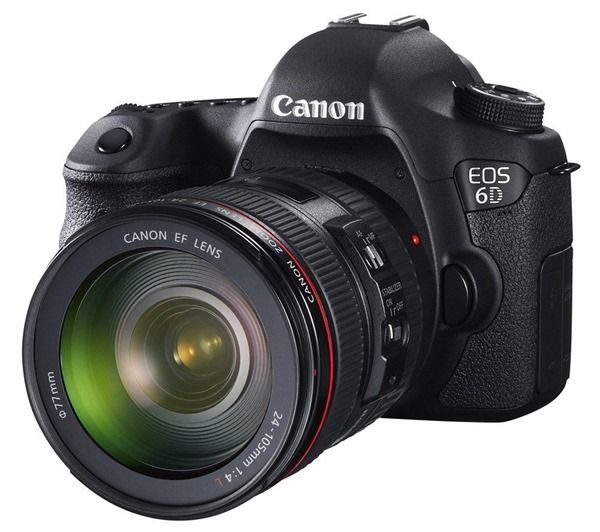 Remember what we said at the beginning about the boundaries between enthusiast and high-end SLRs beginning to blur? The 6D is a good example, as it's an affordable SLR with a large and high resolution full-frame sensor. The actual sensor is 20.2Mp so because of the larger full frame files being produced, the continuous shooting rate drops to 4.5 frames per second (which is still pretty good). Build quality is good too and the camera is made from magnesium alloy. As you would expect, images are rich and detailed, although there is no built-in flash or movable rear LCD. Noise is well controlled at higher ISOs too.
4) Nikon D610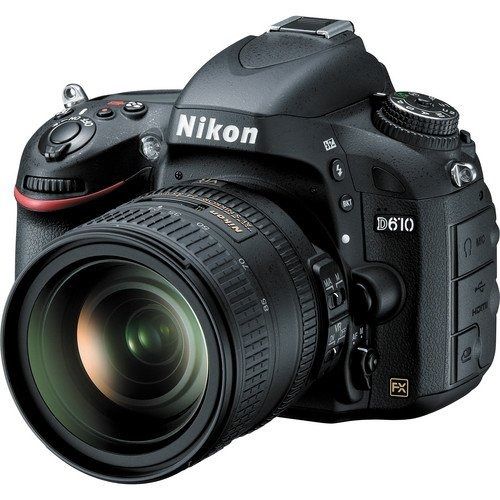 For Nikon users wanting full frame but without the massive file sizes of the 36Mp D810, this is great choice. It packs a 24.3Mp full frame sensor, and this is backed up by impressive high ISO performance and a respectable continuous shooting rate of five frames per second. The mystery sensor dirt that bogged its predecessor has thankfully disappeared too. The body is part magnesium alloy and is weather sealed. The D610 is another great budget full frame choice although shame there is no built-in WiFi.
Stay updated
Receive free updates by email including special offers and new courses.